Was Kaylee Goncalves the main target in Idaho massacre? Cops reveal CHILLING details about case This article is based on sources and MEAWW cannot verify this information independently
MOSCOW, IDAHO: The horrifying killings of four University of Idaho students at their off-campus residence were initially referred to the police as a "isolated, targeted" incident but they have withheld most of the information related to the murders as they continue to look for their suspect. Kaylee Goncalves, 21, Madison Mogen, 21, Xana Kernodle, 20, and Ethan Chapin, 20, were discovered dead on November 13, hours after being allegedly attacked while sleeping in a rental just a few yards from campus, according to authorities. The three girls lived there, and Chapin came there to see Kernodle, his girlfriend.
To preserve the integrity of their current investigation, police have refrained from discussing facts from the crime scene. However, in a conversation with Fox News Digital on November 25, investigators confirmed part of their reasoning. "When the chief said that [the slayings were targeted], and [investigators] still believe that now, it didn't appear that there was any forced entry into the residence," said Aaron Snell, communications director for the Idaho State Police. "There were survivors of this. And then as well, based on the evidence internally at the scene, that has led detectives to believe and continue to believe that this was a targeted event," he added.
READ MORE
'My life changed that day': Michael Baxley's unsolved murder in 2017 still haunts his son Justin
Chelsea Crompton: North Carolina woman charged with murder of boyfriend's 4-year-old daughter
He declined to say what evidence was found at the spot or to say who and how many victims the killer was specifically targeting. K' father, Steve Goncalves, allegedly told CNN in a broadcast interview that he had been assured there was just one target among the four victims. Separately, he claimed last week to Fox News that the attacker had been "sloppy" and had left a tonne of evidence behind.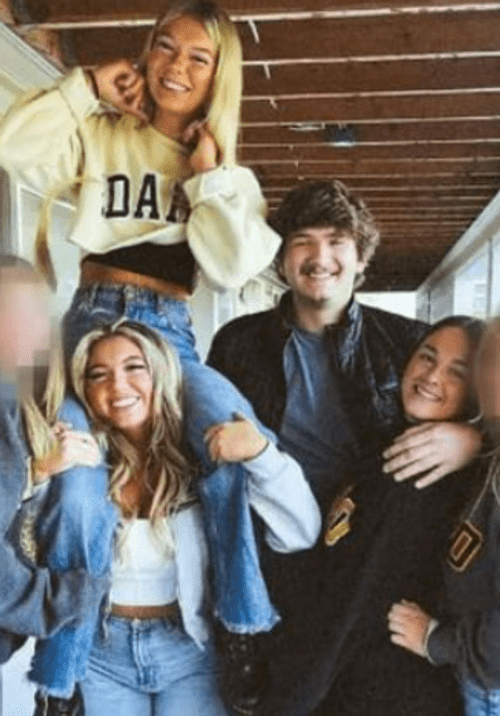 "The family members, what they say is up to them," Snell said. "The information that we try to release is to the best of our ability, vetted and accurate and correct – and as well, to protect the integrity of the investigation." He claimed he had no problem with the family speaking out but declined to go into specifics regarding the crime scene. "That's totally understandable that he would want to make comments, and that's that's up to him," Snell said. "That's fine."
Whatever the killer's initial motive, they didn't depart until after they had hacked the four young people to death. According to the University of Idaho, Chapin was a member of the Sigma Chi fraternity and majored in administration of recreation, sport, and tourism. Both Kernodle and Mogen majored in marketing and were members of the sorority Pi Beta Phi. Goncalves was a member of Alpha Phi and majored in general studies. Police have not said which victims were discovered where, or whether the bedroom doors were secured after the killings. Two of the victims were sleeping on the second level and two were on the third.
"We have not released any of that information," Snell said. "We believe that's pertinent to the investigation. There's a lot of questions surrounding that, and we recognize that, and we want to provide that information when we can – but at this point in the investigation, we can't."
Disclaimer : This is based on sources and we have been unable to verify this information independently.
Share this article:
Was Kaylee Goncalves the main target in Idaho massacre? Cops reveal CHILLING details about case