'The Good Nurse': From Jessica Chastain to Eddie Redmayne, here's the cast of Netflix's true-crime thriller Are you a fan of true-crime thrillers and always on the hunt for new titles? Then we have some good news for you. Netflix is bringing a new crime thriller that features a bone-chilling true story. Titled 'The Good Nurse', the movie tells the true story of Charles Cullen, who confessed to murdering up to forty patients during the course of his sixteen-year career as a nurse in New Jersey. However, his interviews with the police, psychiatrists, and journalists indicated that he had killed many more.

The movie primarily focuses on Amy, a compassionate nurse struggling with a life-threatening heart condition, having a hard time at her workplace due to demanding night shifts at the ICU. However, she heaves a sigh of relief when a new person - Charles Cullen - joins and starts at her unit. Things start off well between the two and they start developing a good relationship. However, things get really tense when an investigation opens and identifies Charlie as the prime suspect. Amy is shocked and starts her own investigation to find the truth behind the claims made by some people. Will she be able to unravel the truth? We'll get to know when the movie releases on Netflix.
RELATED ARTICLES
The TRUE STORY behind 'The Good Nurse': How serial killing nurse Charles Cullen came undone
What day and time will 'The Good Nurse' release on Netflix? And everything you need to know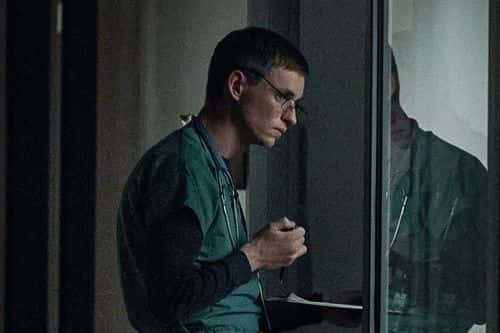 The film is led by two Academy Award winners, Jessica Chastain and Eddie Redmayne, and sees them at their usual best. Let's take a look at the cast of 'The Good Nurse'.
Jessica Chastain as Amy Loughren
Chastain needs no introduction as she is one of the finest actors of this generation. She began her career in television in 2004 with cameo roles in shows such as 'Dark Shadows', 'ER', and 'Veronica Mars'. Her first major stint on television came in 2005 with 'Law & Order: Trial by Jury'. She made her feature film debut in 2008 with 'Jolene'. The year 2011 turned out to be a breakthrough for Chastain as two of her movies became massively successful. 'The Tree of Life' and 'The Help' received universal acclaim and nominations at the Academy Awards. Chastain herself was nominated for Best Supporting Actor (Female) for 'The Help'. Since then, she has been part of several high-end, award-worthy projects like 'Zero Dark Thirty', 'Interstellar', 'The Martian', 'Crimson Peak', 'Molly's Game', 'It: Chapter Two', and 'Ava'.
In 2021, Chastain played the role of American evangelist, singer, and TV host Tammy Faye. The performance was critically acclaimed and earned her her first-ever Best Actor (Female) at the Academy Awards.
Eddie Redmayne as Charles Cullen
When it comes to intense performances, Eddie Redmayne is a name that pops out instantly. The versatile actor began his acting journey by joining the West End Theatre before making his screen debut in 1996 with guest television appearances. His first acting role on TV came in 1998 with 'Animal Ark'. Some of his first films were 'Like Minds' (2006), 'The Good Shepherd' (2006), and 'Elizabeth: The Golden Age' (2007).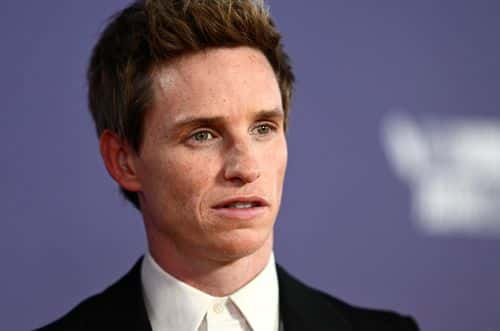 In 2014, the British actor starred as Stephen Hawking in 'The Theory of Everything', a role for which he won the Academy Award, Golden Globe, BAFTA, and Screen Actors Guild Award for Best Actor. Redmayne would go on to woo the audience with another compelling performance in the 2015 movie 'The Danish Girl' and receive several nominations, including at the Academy Awards, Golden Globes, BAFTA, and SAG Award.

Since then, Redmayne has been seen in movies like 'Fantastic Beasts and Where to Find Them', 'Fantastic Beasts: The Crimes of Grindelwald', 'Fantastic Beasts: The Secrets of Dumbeldore', and 'The Trial of Chicago 7'.
Nnamdi Asomugha as Danny Baldwin
Asomugha wasn't an actor when he started his professional journey and played professional American football for more than a decade. He started his professional career in 2003 with Oakland Riders and played really well for seven years. In 2009, the Raiders re-signed Asomugha to a complex three-year deal that made him the highest-paid defensive back in NFL history. He left Raiders in 2010 and was regarded as the top free agent available on the market.
2013 saw him announcing retirement from the game and signing a one-day contract with Oakland so he could retire as a Raider.

When it comes to acting, his first cameo happened in 2008 in The CW series 'The Game'. His first acting role in a feature film came in 2012. Over the years, he has acted in titles such as 'Hello, My Name is Doris', 'Crown Heights', 'Sylvie's Love', and 'The Banker'.

'The Good Nurse' is undoubtedly his biggest acting role so far.
Other actors to feature in the movie include Noah Emmerich (Tim Braun), Kim Dickens (Linda Garran), and Malik Yoba (Sam Johnson).
'The Good Nurse' is scheduled to hit Netflix on October 26.
Share this article:
'The Good Nurse': From Jessica Chastain to Eddie Redmayne, here's the cast of Netflix's true-crime thriller