'Christmas Promise': 5 things you need to know about Hallmark holiday romance movie The holiday season is just around the corner and you know what that means- Hallmark movies time! What better way to spend a cozy winter evening than to curl up on your couch with a cup of warm cocoa and a heartwarming Hallmark movie? So if you plan on spending your weekends at home curled up on your couch watching a heartwarming rom-com, then keep reading.
As part of Hallmark's annual 'Miracles of Christmas' event, the network will be airing 'The Christmas Promise'. Featuring Torrey DeVitto of 'Chicago Med' fame, Dylan Bruce from 'Orphan Black' and Patrick Duffy of 'Dallas' fame. Keep your tissues handy while watching this movie as it will tug at your heartstrings, as you watch DeVitto's character Nicole learning how to fall in love again after experiencing a tragic loss. If you're interested in other hallmark's Christmas movies then you might want to check out: 'Christmas Sail', 'The Santa Stakeout', 'Coyote Creek Christmas', and 'Boyfriends of Christmas Past'.
RELATED ARTICLES
Hallmark and HMM Christmas Movies Full List: Release dates and all about 19 films
'Forever Christmas': Release date, plot, cast, trailer and all you need to know about Lifetime's holiday movie
When does 'The Christmas Promise' release and where can you watch it?
'The Christmas Promise' is all set to premiere on Saturday, October 30 at10 p.m. ET/PT on Hallmark Movies & Mysteries. In case, you don't have access to the channel, you can get a free trial to one of the streaming services that offers Hallmark, such as Philo, Sling TV, Vidgo and FuboTV. If you are not based in the United States, using a VPN will help you catch this Hallmark romance.
What is 'The Christmas Promise' all about?
Nicole (DeVitto) has been dealing with grief after the loss of her fiancé, when she decides to sell the dream house they were building. She hires Joe (Bruce), a carpenter, to finish the renovations on the house so it can be ready for sale. Joe also begins to show Nicole how to rebuild her life. Meanwhile, Nicole is exchanging text messages with someone who has her late fiancé's number and has also suffered a loss. As Joe shows Nicole how to be whole again, the stranger who is texting Nicole teaches her how to take one day at a time and how to find happiness amid her heartbreak. Will Nicole find the courage to heal her broken heart and find true love again?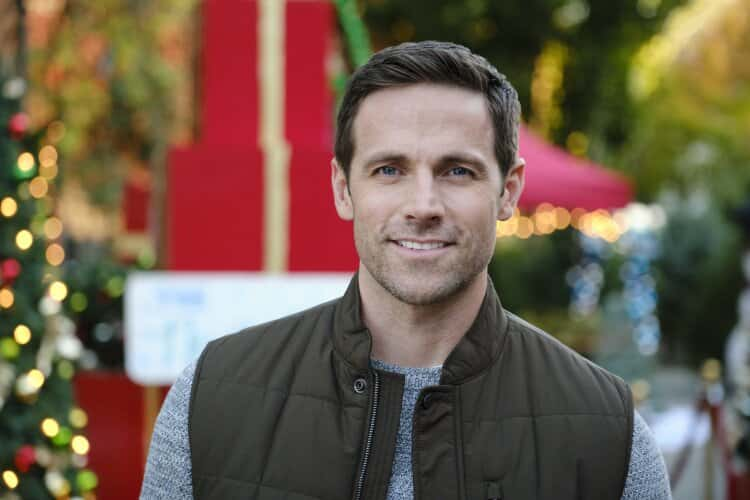 Who stars in 'The Christmas Promise'?
Torrey DeVito
DeVitto is best known for starring in six seasons of the hit NBC series 'Chicago Med' and for her work on other shows such as 'Pretty Little Liars', 'Army Wives', 'The Vampire Diaries' and 'One Tree Hill.' Hallmark viewers will know her from 'Write Before Christmas', which premiered in 2019 during Hallmark Channel's Countdown to Christmas. DeVitto's other acting credits include 'The Rite' with Anthony Hopkins, 'Killer Movie', 'Amy Makes Three', 'Cold and Evidence'. She reprises the role of Nicole on 'The Christmas Promise'.
Other cast details
Dylan Bruce plays the role of Joe while Patrick Duffy plays Pops.
Showrunners
'The Christmas Promise' is from Crown Media Productions LLC. Executive producers are Kathy Kloves, Risa Shapiro, and Sunta Izzicupo. The producer is Charles Cooper. Fred Gerber directed from a script written by Kathy Kloves.
Trailer