'Forever Christmas': Release date, plot, cast, trailer and all you need to know about Lifetime's holiday movie
The story revolves around workaholic TV producer Sophie and Will, a man who celebrates Christmas every day of the year (Lifetime)
Christmas is one of the most wonderful times of the year. It is the season of miracles, happiness and enjoyment. For some, the season has a healing effect and it ignites warm fuzzy feelings. Even though Christmas is almost two months away, the list of films to watch during the festive season just keeps growing. You might already have a list in place, but there are some movies you might want to check out.
Along with the usual Christmas festivities, if you add romance to the mix, it becomes even more special. 'Forever Christmas' is one such movie which might just make it to your Christmas movie list this year. If you are curious to know more about the movie, here are the details.
Release date
'Forever Christmas' will air on Sunday, October 25, 8 pm ET on Lifetime.
Plot
The official synopsis of the movie reads as, "When workaholic reality TV producer Sophie starts working on a holiday-season show about Will, a handsome guy who celebrates Christmas every day of the year, she finds herself falling for her mysterious, unlikely new star, renewing her long-lost faith in Christmas in the process." While this gives a hint about what the movie is about, it would be interesting to know why Sophie had lost her faith in Christmas and the reason behind our male protagonist celebrating the festival every day of the year.
Cast
The movie stars Chelsea Hobbs, Christopher Russell, Matthew Anderson and Jill Morrison.
Chelsea Hobbs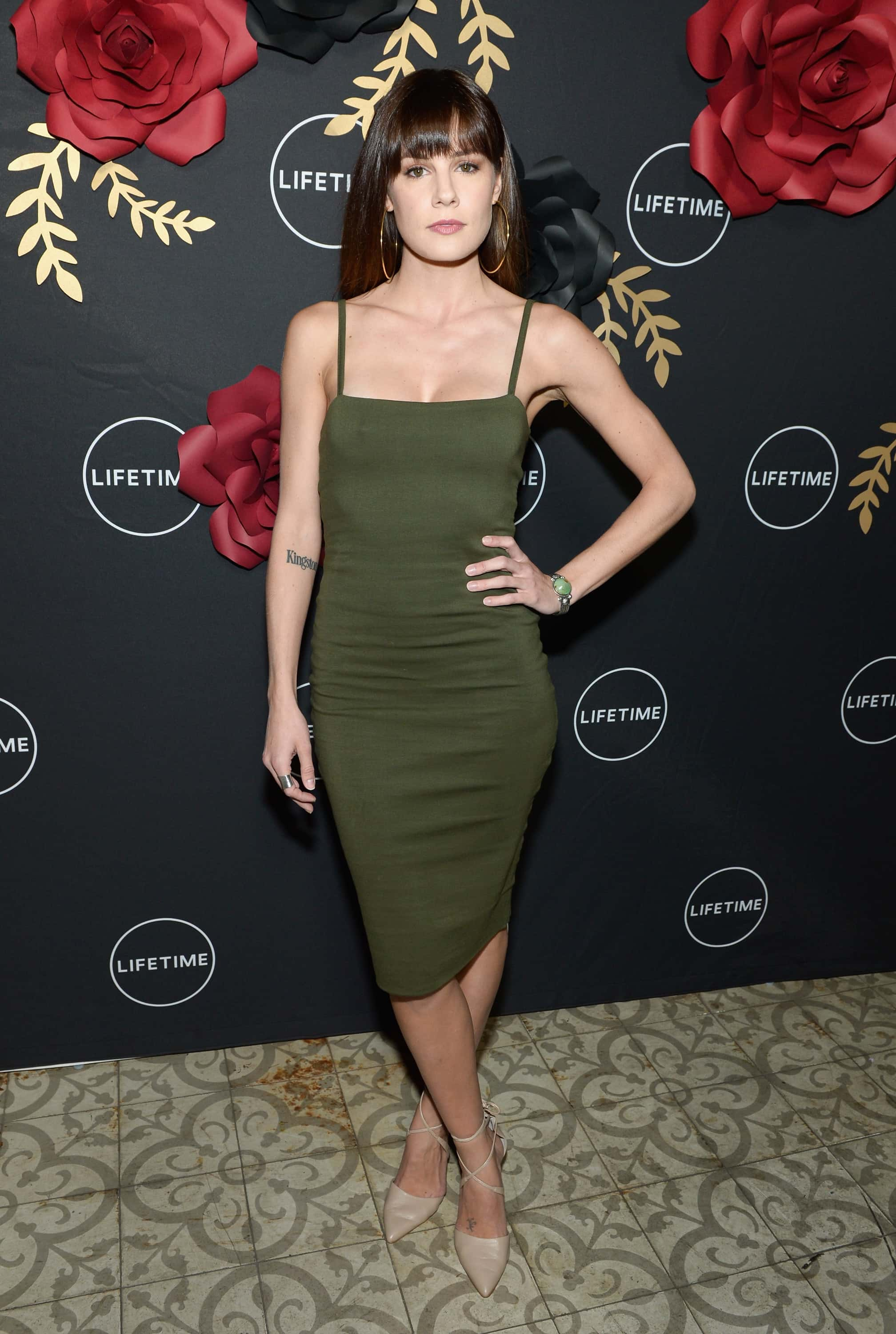 Hobbs is best known for her roles as Gerda in the 2002 television film 'Snow Queen' and as Emily Kmetko the ABC teen drama 'Make It or Break It'.
Christopher Russell
'Star Trek: Discovery', 'UnREAL', 'Supernatural' and 'Flashpoints' are some of the projects on Russell's resume.
Anderson has been a part of series such as 'The Flash', 'Travelers' and 'Strange Empire'. Morrison can be seen in projects such as 'To All the Boys: P.S. I Still Love You', 'Project Blue Book', 'The Good Doctor' among other shows and movies.
Creators
The script is written by Gary Goldstein and the film is directed by Christie Will Wolf. The film is based on the book 'Mr 365' by Ruth Clampett. Goldstein's writing credits include 'Hitched for the Holidays', 'Along Came a Nanny' and 'This Magic Moment'. According to IMDb, he is also credited for writing an episode of 'Saved by the Bell'. Wolf is a Canadian film and television writer, director and producer. She is known for writing and directing films such as 'Her Infidelity', 'Slightly Single in L.A.' and 'Yes, I Do'.
Trailer
The trailer introduces us to our protagonist Will and his beautiful Christmas decorations inside his house. While Will represents someone who goes all out to celebrate Christmas – in his case every day of the year – Sophie seems to be skeptical about the holiday season. However, her perception seems to be changing after meeting Will and spending time with him. The trailer also gives a peek into their blossoming romance.
If you like this, you will love these:
'Christmas Inheritance'
'Last Christmas'
'The Flight Before Christmas'
'Christmas at Graceland'
'Blue Christmas'