Taemin drops stunning '2 Kids' music video packed with heartache and choreography, leaves fans 'speechless' SHINee's Taemin's highly anticipated comeback is finally here, kicking things off with the music video for '2 KIDS', a cinematic offering that has the idol channeling his darker side as he vents his pain out on the streets. The teasers for the song earned it comparisons to G-Dragon's iconic 'Crooked' music video, and the newly released visual from Taemin has certainly lived up to those expectations.
'2 KIDS' is a pre-release single and serves as a prologue of sorts to Taemin's upcoming third Korean studio album 'Never Gonna Dance Again'. The album is set to have two parts, with an initial release sometime in August. Prior to this album's release, Taemin was actively participating in the K-pop supergroup, SuperM, who dropped their debut self-titled EP last year which included the lead single, 'Jopping'. Fans have been eagerly awaiting a follow-up album from Taemin since his highly successful 2017 release 'Move', as well as a follow-up release from SuperM, but both comebacks were reportedly pushed back leaving many fans sorely disappointed.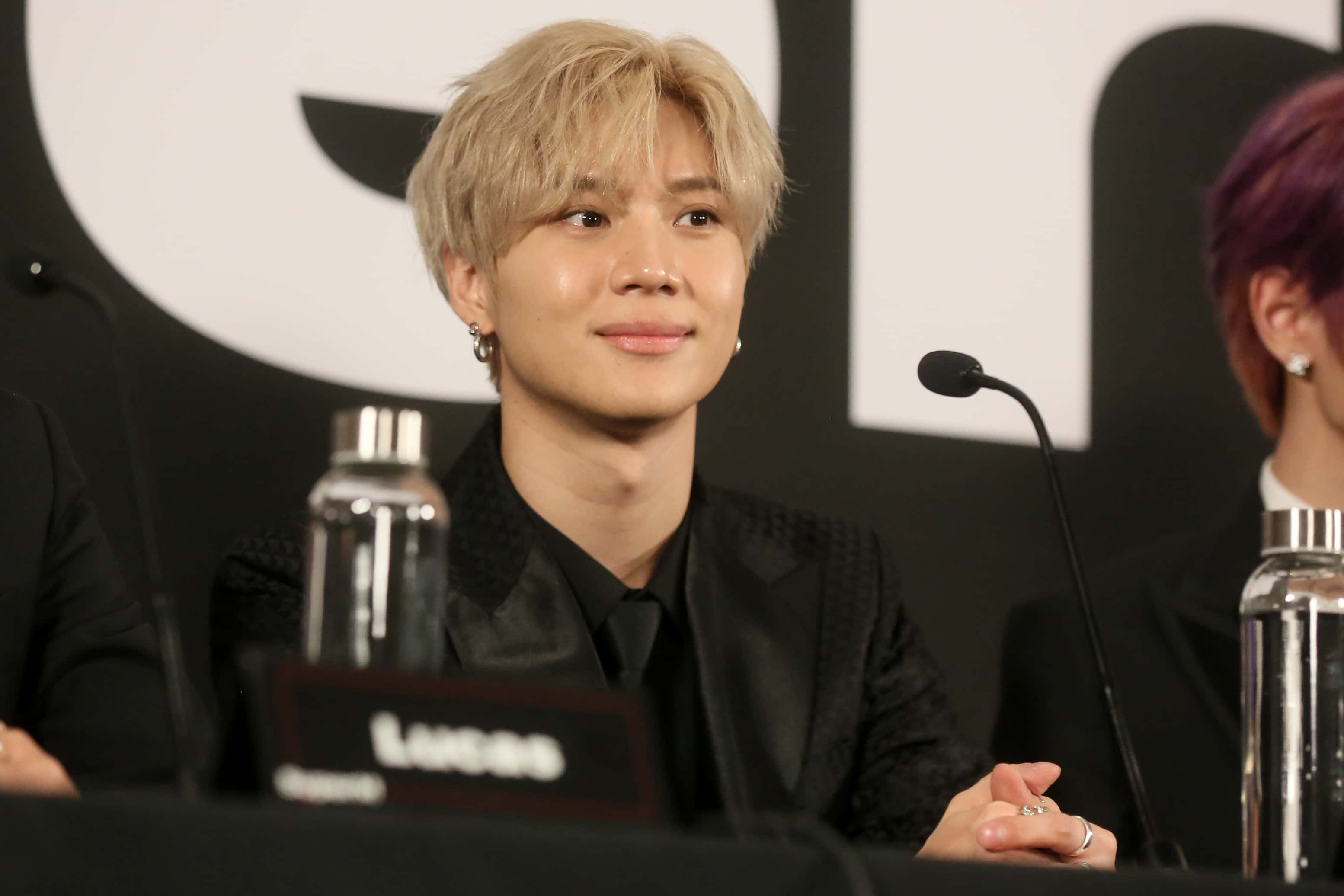 However, when Taemin dropped a cryptic teaser featuring two children, fans knew something was in the works. And their suspicions paid off, since not long after, the singer's comeback '2 KIDS' was announced. And many couldn't help but feel emotional that Taemin's hard work is finally going to be released. One fan shared, "I'm so emotional I can't believe we finally get to hear what Taemin has been working on I'm just so excited and happy this is finally happening." Another tweet read, "I can't imagine how excited and nervous Taemin must be right now he's been waiting for so long."
And what he's been working on is evidently some stellar music and equally stellar visual to go with it. The '2 KIDS' video takes full advantage of the nighttime city lights and sees Taemin deliver a stunning performance of a character clearly tormented by memories and past mistakes. The gentle, melodic song and Taemin's performance already have fans emotional, with one tweeting, "The way I am crying."
Apart from visuals and acting, however, the song also features some gorgeous choreography, something we have come to expect from Taemin but which nonetheless never fails to amaze. One fan said, "Look at Taemin's dance, with his ethereal voice, I really am in awe Taemin never fails to leave me speechless." Another fan shared, "AFTER 1 YEAR. He never fails to disappoint," while one fan declared, "Taemin I f***ing love you." And one fan said, "I'M IN TEARS! THAT WAS SO GOOD TAEMIN! OMG! TAAAAEMIIIIIIIIN! Babiiiiiie! You did so great! I'm so proud of you!!!!!!!"
---
I'M IN TEARS! THAT WAS SO GOOD TAEMIN! OMG! TAAAAEMIIIIIIIIN!

Babiiiiiie! You did so great! I'm so proud of you!!!!!!! pic.twitter.com/zztvk1NmFY

— 💙ONEW IS BACK💛2KIDS (Jamila) (@sweetjimla88) August 4, 2020
---
The song's sad, melancholic tones naturally have some fans wondering just who hurt Taemin this badly. One fan stated, "This concept is so sad Taemin baby whoever that other kid is I will f**k them up for you."
It's clear from the fan reactions that Taemin has delivered, yet again. The song stands apart from others, the visuals are on point, and the choreography is flawless. As one fan put it, "EVERYONE WATCH THIS MASTERPIECE YOU WON'T REGRET IT."
Check out the 'masterpiece' below!