The struggle of Robbie Coltrane: 'Harry Potter' star devasted after his marriage ended with Rhona Gemmell SCOTLAND, UK: Robbie Coltrane was reportedly left emotionally distressed after his split from his wife Rhona Gemmell. Coltrane and Gemmell had been married from 1999 to 2003. Coltrane faded from public view after he and Rhona divorced four years into their marriage. It has been said that after his marriage ended with his wife, he suffered a lot of heartaches, which doubled because of his osteoarthritis. Coltrane opened up about his health issues in 2016 but refused to discuss his divorce. However, the Scottish actor's life did not remain without love as he had a "steady girlfriend."
Coltrane and Gemmell also had two children together — Spencer in 1992 and Alice in 1998. However, after their divorce, the veteran actor did not marry again but in an interview with Radio Times two years ago, he revealed that he had a "steady girlfriend." Coltrane added, "We've been going out for 12 years now, and she's a grown up", reported the Sun.
READ MORE
How did Robbie Coltrane die? 'Harry Potter' star who played Hagrid was 'fighting pain 24 hours a day'
'Harry Potter' actor Robbie Coltrane slammed for defending JK Rowling in transphobia row: 'Hagrid is dead'
The 'National Treasure' actor, however, did not mention the name of his girlfriend and also added that "I don't want any babies! I've got my babies. They're up and running."
This comes after on Friday, October 14, it was revealed that Coltrane died. His agent Belinda Wright remembered him as a "unique talent" in a statement. Wright noted, "For me personally I shall remember him as an abidingly loyal client. As well as being a wonderful actor, he was forensically intelligent, brilliantly witty and after 40 years of being proud to be called his agent, I shall miss him."

"He is survived by his sister Annie Rae, his children Spencer and Alice, and their mother Rhona Gemmell. They would like to thank the medical staff at Forth Valley Royal Hospital in Larbert for their care and diplomacy. Please respect Robbie's family's privacy at this distressing time," she added.

Daniel Radcliffe also released a statement after the news of his death came out. He said, "Robbie was one of the funniest people I've met and used to keep us laughing constantly as kids on that set. I've especially fond memories of him keeping our spirits up on Prisoner of Azkaban, when we were all hiding from the torrential rain for hours in Hagrid's hut and he was telling stories and cracking jokes to keep morale up."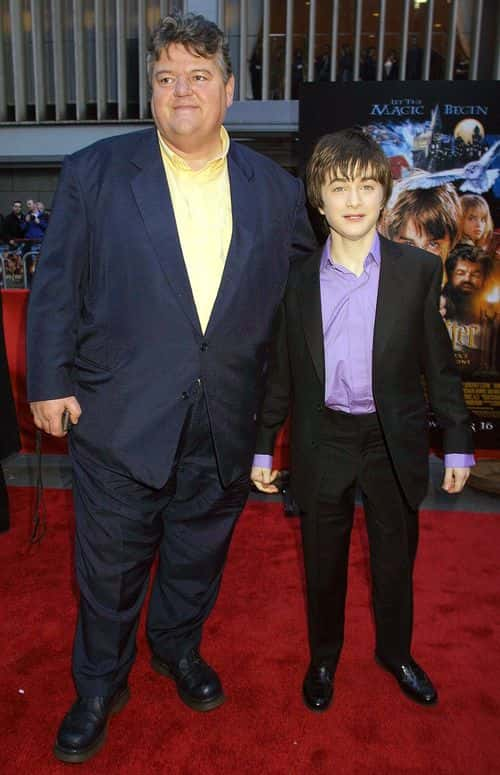 "I feel incredibly lucky that I got to meet and work with him and very sad that he's passed. He was an incredible actor and a lovely man," the 33-year-old added.

'Harry Potter' writer JK Rowling tweeted, "I'll never know anyone remotely like Robbie again. He was an incredible talent, a complete one off, and I was beyond fortunate to know him, work with him and laugh my head off with him. I send my love and deepest condolences to his family, above all his children."
---
I'll never know anyone remotely like Robbie again. He was an incredible talent, a complete one off, and I was beyond fortunate to know him, work with him and laugh my head off with him. I send my love and deepest condolences to his family, above all his children. pic.twitter.com/tzpln8hD9z

— J.K. Rowling (@jk_rowling) October 14, 2022
---
---
Robbie! You were such a sweet man and so talented as a comic and as a straight actor. 'Dictionary' was my favourite episode of the Adder ever and it was all down to you mate. Rest well x

— Tony Robinson (@Tony_Robinson) October 14, 2022
---
Tony Robinson posted, "Robbie! You were such a sweet man and so talented as a comic and as a straight actor. 'Dictionary' was my favourite episode of the Adder ever and it was all down to you mate. Rest well x."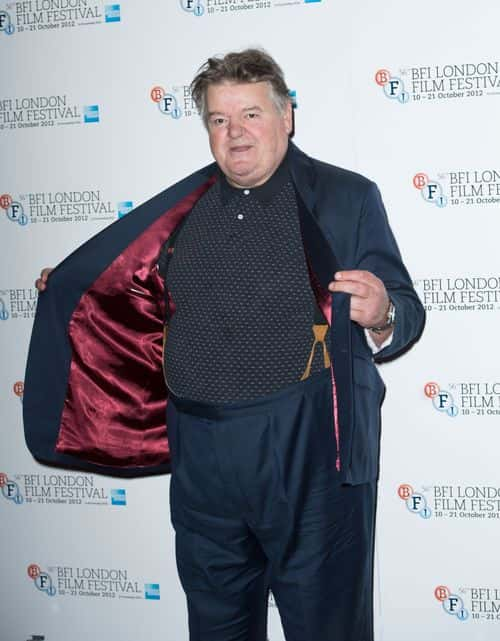 ---
Very sad news. He had such range and depth as an actor, from brilliant comedy to hard-edged drama. I think my favourite of all his roles was Fitz in Cracker.
Robbie Coltrane, Scottish entertainment legend - you will be hugely missed. RIP https://t.co/z9OCf4c83p

— Nicola Sturgeon (@NicolaSturgeon) October 14, 2022
---
Also, Prime Minister of Scotland Nicola Sturgeon shared on the social media platform, "Very sad news. He had such range and depth as an actor, from brilliant comedy to hard-edged drama. I think my favourite of all his roles was Fitz in Cracker. Robbie Coltrane, Scottish entertainment legend - you will be hugely missed. RIP."
Share this article:
The struggle of Robbie Coltrane: 'Harry Potter' star devasted after his marriage ended with Rhona Gemmell