Is Selena Gomez dropping Spanish music? Singer slammed for exploiting Mexican heritage 'now that it's profitable' Pop star Selena Gomez had a tremendous 2020 in terms of music as she dropped her third solo studio album, 'Rare', which got thumbs-up from both the audience and the critics and she also collaborated with all-girl K-Pop band Blackpink on the song 'Ice Cream.'
Coincidentally, a day after the first-year anniversary of 'Rare,' Selena was trending on Twitter once again and it looks like the 28-years-old crooner is all set to drop new music soon. However, the twist in the tale is Selena might not be dropping an English project but might soon release a song or two in Spanish.
Is Selena Gomez teasing fans with new Spanish music?
The multiple award-winning songstress may not have shared any details on her new project on social media but the hashtag "Selena Is Coming" was trending all over Twitter when photos of murals across Mexico went viral on the micro-blogging site. As seen on social media, we could spot the colorful photos saying the words "De Una Vez" & "Baila Conmigo" along with the name of the singer.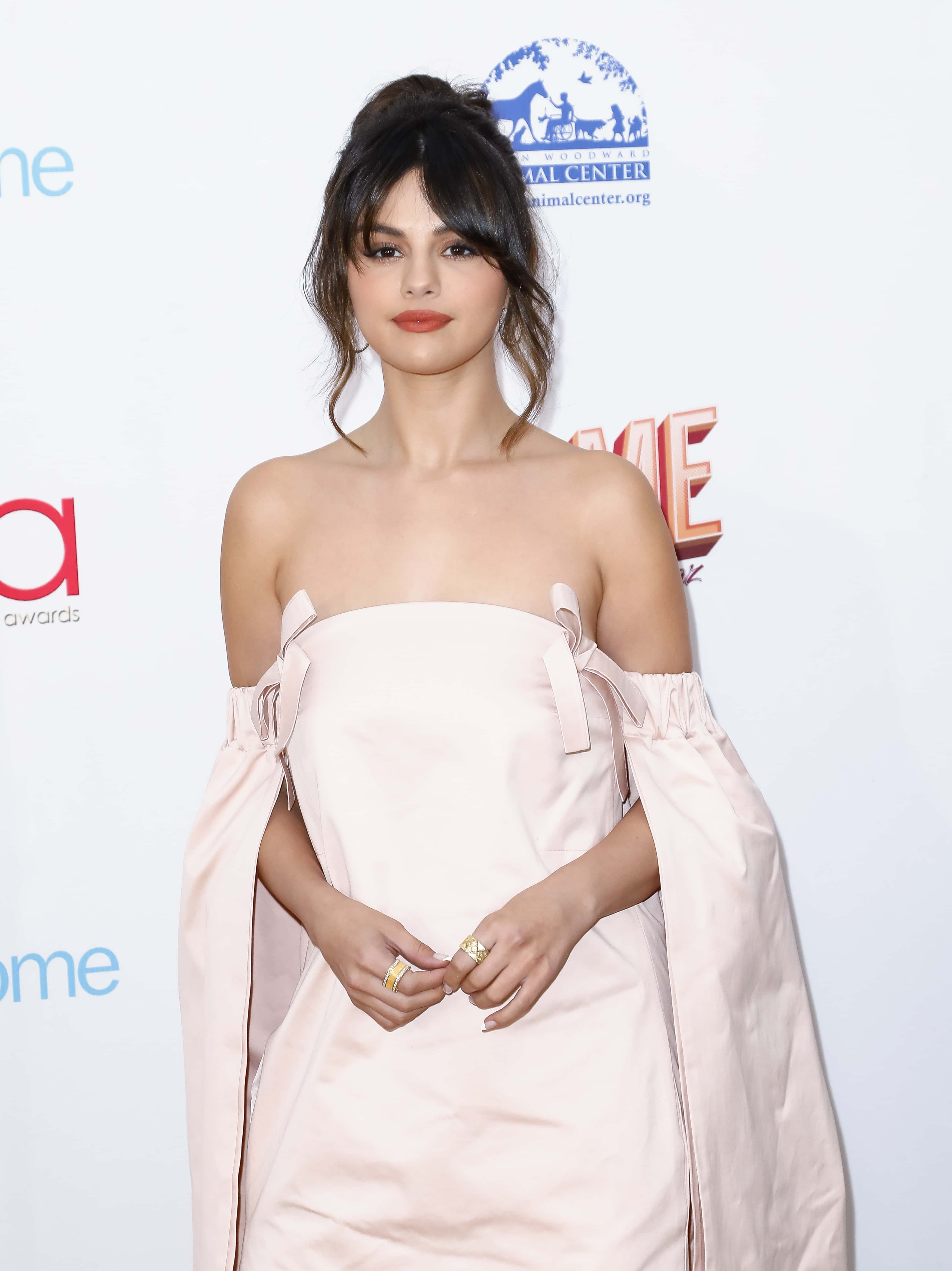 A gossip page on Twitter also shared the photos and revealed that Selena might soon be dropping new music in Spanish. "@SelenaGomez is coming with new Spanish-language music! A mural in Mexico teases the titles "De Una Vez" & "Baila Conmigo" - Gomez has "liked" several fan posts confirming the announcement is real." Now, we are not sure whether she is dropping one single or two or an entire new album in Spanish, but the singer might confirm the good news soon. It was also observed in a few screenshots on social media that Selena Gomez has also been liking the pictures, which further hints us about her yet-unannounced project. For the unversed, Selena Gomez's father is of Mexican descent while her mother has some Italian ancestry. Speaking about her Hispanic heritage, Selena had earlier said she is "a proud third-generation American-Mexican."
What did fans say?
Selena Gomez, who enjoys a massive fan following across social media, soon became the hot gossip regarding her new music. A lot of fans rushed to Twitter to share their excitement while a few also slammed her for turning towards Spanish music just because it is profitable now. One ardent fan stated, "I just want Selena to release new music. Honestly IDGAF how it does on charts or how it will be received by stan twitter. I love her voice she's rare. SELENA IS COMING." Another said, "Not her trying to be Latina for once pls even JLo speaks more Spanish than she does." One user posted, "I hate the fact that Selena is making a latin album now that we can't go to parties."
Another added, "GOODBYE RARE ERA AND WELCOME TO NEW ERA WITH DEUNA VEZ !!!! AHHHH!!SELENA IS COMING!" One slammed the crooner and said, "Selena coming to tank in spanish omg she loves to flop in every possible way." On the same lines, another shared, "The way she distanced her brand from her mexican heritage and now that it is profitable she is doing music in spanish." One posted, "Honestly I can't wait. I think at this point in her career it's about that time for it. Can't wait to hear what she's cooking up."
---
I just want Selena to release new music. Honestly IDGAF how it does on charts or how it will be received by stan twitter. I love her voice she's rare.
SELENA IS COMING

— Ameerah (@Ameera_Sanchez_) January 12, 2021
---
---
Not her trying to be Latina for once pls even JLo speaks more Spanish than she does 😭

— mario (@DDLAGUSTD) January 12, 2021
---
---
Selena coming to tank in spanish omg she loves to flop in every possible way😍😍😍🙌🏼

— alejandro (@nostalgialejo) January 11, 2021
---
---
The way she distanced her brand from her mexican heritage and now that it is profitable she is doing music in spanish😑😑

— guille fonseca (@guiIIefonseca) January 12, 2021
---
---
Honestly I can't wait. I think at this point in her career it's about that time for it. Can't wait to hear what she's cooking up.

— j (@xoxoJahkeem) January 11, 2021
---