A$AP Rocky is RiRi rich now: Rapper and Rihanna secretly married in April WITHOUT prenup, insider claims LOS ANGELES, CALIFORNIA: Rihanna and A$AP Rocky reportedly got married without prenup in a very private marriage ceremony in California last April. The couple, who have been dating since 2020, reportedly got married in secret before having their first child together. An insider revealed to Media Take Out that their secret wedding was actually not so secret after all because it was recorded for Rocky's 'DMB' music video.

"The visuals in A$AP's music video 'DMB.' was from the actual marriage ceremony. It wasn't a video shoot, it was real," the source claimed. In the DMB video, Rihanna and A$AP were seen getting married. Rocky looked dapper in a black suit and dark tie while RiRi wore a red veil over a halterneck top or dress. A$AP also sported dark sunglasses and a custom grill that read, "Marry me," while Rihanna's matching custom grill read, "I do."
RELATED ARTICLES
Rihanna and A$AP Rocky have LOVE ON THE BRAIN as they pack in the PDA amid breakup rumours
Rihanna returns to music with 'Lift Me Up' from 'Black Panther: Wakanda Forever', fans say they 'can't stop crying'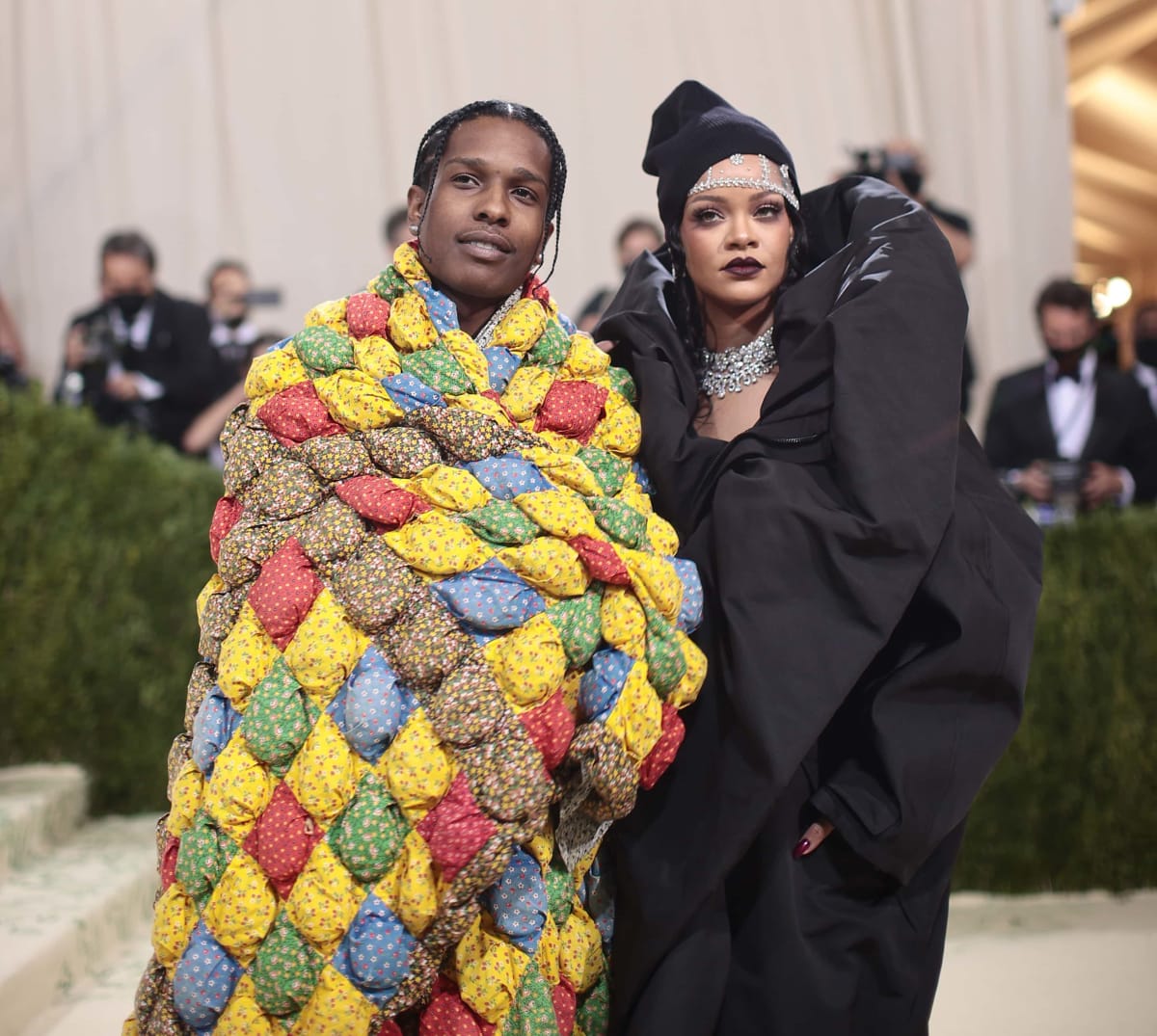 Meanwhile, a close friend of Rihanna revealed to Madia Take Out that there was no prenuptial agreement. "There was no prenuptial agreement. That's how they both wanted it," the source claimed. Media Take Out also reports that A$AP might be entitled to half of Rihanna's wealth considering that the couple was married in California. According to California's state community property law, it is often assumed that both spouses own property obtained by either partner throughout a marriage. Without any agreement to the contrary, the court will evaluate the marital estate and impose a 50/50 division in accordance with Section 2550 of the Family Code, which mandates that the communal estate be divided equally upon separation.

According to Forbes, Rihanna was worth $1.7B in 2021, and according to the law as much as half of that belongs to A$AP. The majority of Rihanna's money is invested in her numerous successful businesses, including Fenty Beauty and Savage X. Over the past six months, both businesses have experienced substantial growth, and A$AP is entitled to half of it. Meanwhile, Rocky reportedly advised Rihanna against 'getting too involved' in his legal proceedings for allegedly assaulting his pal in Hollywood in November 2021.
A source explained to Hollywoodlife.com, "Rihanna is not getting too involved in A$AP's case because he told her that, as much as he loves her, it does not involve her. She has her plate full right now and they are both confident that A$AP will get out of these charges." "If Rihanna thought that this was a dire situation, she would have gone regardless, but she knows that her going to court with him for this would just add a lot of unnecessary drama. If he felt that he needed her there she would be there, but at this point, he isn't trying to drag her into anything. He's got no doubts that he'll be cleared of this on his own merits. The best thing that Rihanna can do is stay with their son and stay stress-free," the source remarked.