Rapper Jimmy Wopo, 21, dies in Pittsburgh drive-by shooting on the same day as XXXTentacion
Rapper Jimmy Wopo, who had jsut signed his first major record dead was killed in a drive-by shooting on Monday. Rapper Jimmy Wopo has died at the age of 21 following a drive-by shooting which took place in Pittsburgh on the same day as rapper XXXTentacion. As reported by Mirror, the budding rapper was fatally gunned down in Pennsylvania City on Monday, June 18. The local police reported that two victims had been hit as they sat inside their car in the afternoon. Both the men were rushed to the hospital, but the rapper was pronounced dead later. 
A motive for the shooting is still unclear. The death of the rapper came as a shock to everyone in the industry. It was a huge blow for the ones close and awaiting a boost in his career, since he had recently signed his first major record deal after finding management with Grammy-nominated music producer Sledgren. Sledgren took to Twitter to express his sadness and disbelief over the news. "We just signed him. I can't stop crying," he wrote. 
At the same time, rapper's manager, Taylor Maglin confirmed the news on Facebook. "I lost my brother today and it's the worst feeling in the world. He was destined for greatness and he wanted the best for his friends, family and community," he wrote. "We lost a great person today, but just know I will do everything in my power to make his memory live on forever. Love you, bro."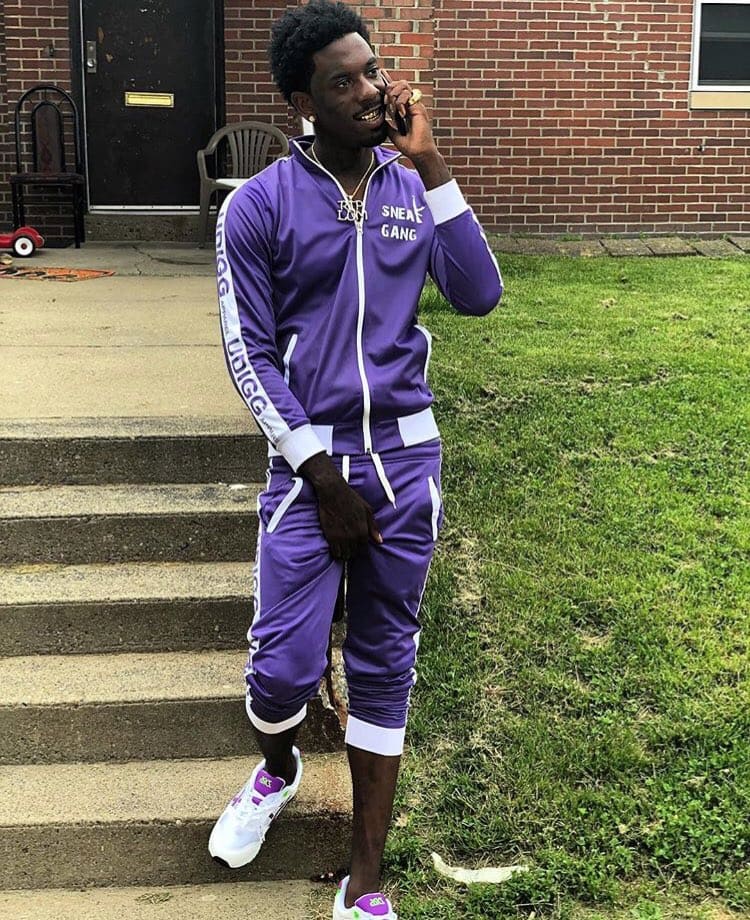 Several people from the industry tweeted about the loss. Fellow rapper Pusha T wrote: "Damn R.I.P. JimmyWopo." Earlier, it was reported that 20 years-old rapper XXXTentacion was also shot dead at point-blank range in Miami. He was reportedly shot dead when he was buying a motorcycle.  Eyewitnesses earlier said that the 20-year-old rapper appeared "lifeless with no pulse" in his car before the authorities were called. 
His condition was first reported to be critical but Broward County Sheriff's office later confirmed that XXXTentacion, whose real name is Jahseh Dwayne Onfroy, has been pronounced dead. According to a police dispatch, the suspects were described as two black males wearing hoodies — the shooter was reportedly wearing a red mask. Witnesses told police officers that a black Louis Vuitton bag was stolen from XXXTentacion's vehicle, a TMZ report claimed.
Updates from dispatch audio suggest that the incident was a "possibly a drive-by shooting", reported TMZ. "The alleged shooters left the scene in a black Dodge Journey," they added. Following the two shootings, the people from the industry have been shocked to hear the news. Juicy J, who had also paid tribute to XXXTentacion, said: "R.I.P. Jimmy Wopo. Damn man this s**t crazy." While another wrote, "Jimmy WaPo got shot too?! dude what the f**k is wrong w this world man."