Quavo and Saweetie reunion rumors remind Migos fans of Offset and Cardi B patch-up Looks like the Migos members have become a pro at getting back their women after Offset got back to Cardi B last year despite her filing a divorce, it is now being rumored that Quavo and his ex-flame Saweetie are back together after five months and are apparently spending quality time together. The former lovers, who had reportedly split amidst Quavo's cheating on her, also had an ugly spat in an elevator last year which is also considered as one of the main reasons for their break-up.
Chaos ensued on Twitter after publication Hollywood Life first reported about Quavo getting back to Saweetie. While many made fun of Quavo for the act, others also slammed the female emcee for going back to the rapper despite him hurting her repeatedly. Jack Harlow too got a few mentions as he had made headlines for trying his shot at Saweetie on the red carpet of BET Awards a few months ago. Quavo and Saweetie dated for three years before heading in different directions in March 2021.

RELATED ARTICLES
Saweetie doesn't believe in returning gifts to ex Quavo, fans say 'she's right'
Did Quavo cheat on Saweetie with Lil Wayne's daughter? Migos rapper is 'getting tips from Offset' to win her back
Are Quavo and Saweetie back together?
A source close to the publication Hollywood Life spilled the beans on the gossip revealing that the rumored duo was spending time in New York. "Saweetie and Quavo are currently both in New York and have quietly been spending time together on the DL" adding, "Quavo has missed Saweetie since they broke up and he's been asking to see her. Apparently, she gave in because they linked up in NY and have hung out since they're both there at the same time."
However, nothing is official between the two. The insider further said, "Nothing is official as of the moment, but don't be surprised if you hear they've reconciled." Speaking on the rumors, the insider asserted, "Their connection certainly hasn't gone away and the chemistry they've always had is undeniable." Neither Quavo nor Saweetie has come out forward to make it official. MEAWW will keep you posted. The hip-hop duo first made headlines when they unfollowed each other on Instagram. The much-dramatic breakup between the two soon became the talk of the town as the Migos member apparently also took the gifted Bentley back something which he denied later. He had also dissed Saweetie in a leaked track where he rapped, "Havin' my way, now this shit like a business/Load up the bases, now I feel like Cal Ripken/She had it her way, now she out of a Bentley,"
'The amount of second chances the Migos got is hilarious'
Giving a meme-treatment to the entire situation, social media users rushed to Twitter where one of them said, "Quavo and Saweetie getting back together, proves that the only thing that's real is J Cole going triple platinum with no features." Another said, "Quavo ate that saweetie meal & start reminiscing lol." The next one posted, "I would be so disappointed in quavo if he gets bacc saweetie. Wonder what future gotta say about this."

Meanwhile, one added, "Saweetie going back to Quavo a lil too familiar to me, that's why Ain sayin nun." Referring to Offset getting back to Cardi and now Quavo doing the same, one user asserted, "Nah the amount of second chances the migos got is hilarious." And another person added, "I will be sooo disgusted if she takes him. self-respect is free." One spoke about the controversial elevator video, tweeting, "You never heal when you go back to what broke you. She should stay away from elevators." One concluded, "lmao he saw jack harlow shoot his shot on the red carpet and had to slide back in."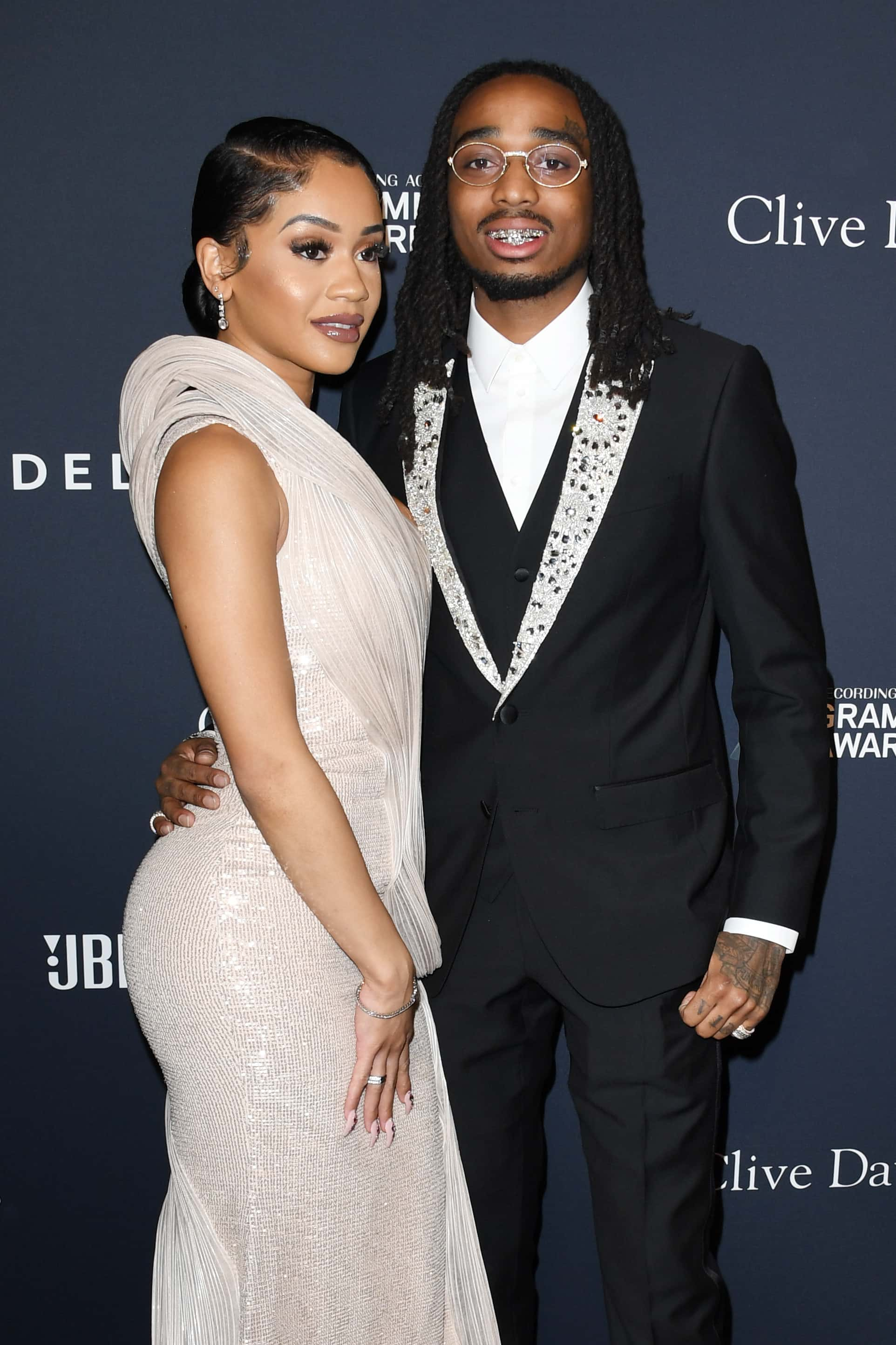 ---
Quavo and Saweetie getting back together, proves that the only thing that's real is J. Cole going triple platinum with no features.

— NUFF (@nuffsaidny) August 24, 2021
---
---
Quavo ate that saweetie meal & start reminiscing lol

— Everybody Hates Jayz (@2lysses) August 24, 2021
---
---
I would be so disappointed in quavo if he gets bacc saweetie. Wonder what future gotta say about this.

— B (@Behavington) August 25, 2021
---
---
Saweetie going back to Quavo a lil too familiar to me, that's why Ain sayin nun 😭

— pray for him (@_jvsmineh) August 25, 2021
---
---
Nah the amount of second chances the migos got is hilarious

— Mas0n (@Mas0n28701225) August 24, 2021
---
---
I will be sooo disgusted if she takes him back 😒 self respect is free

— 🖕🏾🖕🏾🖕🏾🖕🏾🖕🏾🖕🏾 (@MsxDimples) August 24, 2021
---
---
🙄. You never heal when you go back to what broke you. She should stay away from elevators.

— Ericks67 (@HFML10) August 24, 2021
---
---
lmao he saw jack harlow shoot his shot on the red carpet and had to slide back in 😂😂

— Rachael 🐝 (@ray_chaal) August 24, 2021
---
Share this article:
quavo saweetie relationship reunion new york break up dating three years jack harlow twitter fans