'We get along': Priscilla Presley denies beef with granddaughter Riley Keough amid legal battle LOS ANGELES, CALIFORNIA: Priscilla Presley says she and her granddaughter, Riley Keough, have no bad blood despite the continuing struggle for Lisa Marie Presley's inheritance. If anything, Priscilla claims she is very proud of Riley and is on good terms with her.
That was Priscilla's message to an audience at 'An Evening to Remember With Priscilla Presley', an event in the United Kingdom where fans were treated to an extensive Q&A session. In the event, Elvis Presley's ex-wife opened up about her relationship with Riley, her 'Daisy Jones & The Six' success, and her still-close connection to the King of Rock and Roll. Elvis Presley.
RELATED ARTICLES
Lisa Marie Presley's half-brother reveals Priscilla and Riley Keough have good relationship at the moment, says they even dined together
The tragic decline of Lisa Marie Presley: Star was back on opioids and had lost 42 lbs before death
Jackie Howse was one who not only attended the much anticipated event, but also one of the 30 or so admirers who were fortunate enough to meet Priscilla. "She was absolutely lovely. [I] wasn't 100 percent sure what to expect ... She was very softly spoken, very gracious. She really did make me feel comfortable", Howse told Entertainment Tonight.
'Riley and I get along well'
During the meet-and-greet, Howse reveals to ET that Riley expressed her sympathies to Priscilla following Lisa Marie's death in January, a lovely gesture that made Priscilla sad and distraught. Those who attended the meet-and-greet received an autographed book from Priscilla, which Howse described as "a special surprise".
"She came across as very gracious, a very lovely lady and very much like she cared about you and she didn't come across at all, you know, 'I'm a celebrity' kind of thing'", Howse said. Before the performance began, Howse stated that a considerable number of home video footage was presented on the big screen.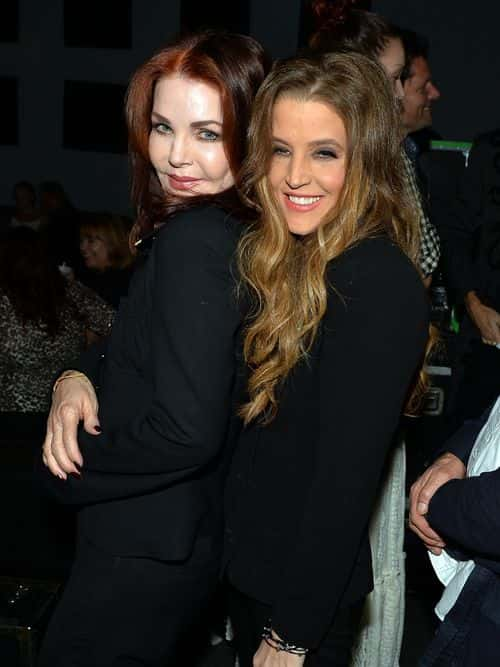 Priscilla's supposed animosity with Riley was also brought up, but Priscilla batted it down, telling the audience that they had dinner before she left for the UK. "[Priscilla] just said, 'You know, I went to dinner with [her] before I came [here],'" Howse explained. She said, 'Everything's good'". In terms of the alleged fallout, Howse stated that Priscilla said, "That's not the case at all". "Riley and I get along well," Priscilla continued.
'A complicated relationship'
Another moment that Priscilla grew upset about was when she was discussing Riley and her achievements on the Prime Video series 'Daisy Jones & The Six'. "She came across as being very proud," Howse said. "She'd actually said, 'I am really proud of her. Really proud of what she's achieved.' You could see it in the face, how proud she was with the family."
As fans are aware, Priscilla and Riley have had a complicated relationship, which was exacerbated when Priscilla filed paperwork challenging a 2016 amendment to her daughter's will. The will removed Priscilla and Lisa Marie's former business manager, Barry Siegel, as co-trustees and named Riley and her brother, Benjamin Keough, as the new co-trustees. When Benjamin died in 2020, Riley was the lone heir.
Disclaimer : This is based on sources and we have been unable to verify this information independently.