Prince Charles accused of 'airbrushing' Diana from photo celebrating William's birthday Prince Charles is being criticized for allegedly omitting his ex-wife's photo when he wished son Prince William on his 39th birthday on June 21.
Celebrating the Duke of Cambridge's special day, Charles posted an adorable black-and-white photo of William as a baby on the official Instagram account for the Clarence House.
The photo showed a toddler William crawling across his smiling father's lap. He also shared a second picture, which was taken recently, and depicted William smiling at an event with Charles and his wife Camilla Parker Bowles. "Wishing The Duke of Cambridge a very Happy Birthday today!" the Prince of Wales captioned the post. Princess Diana was nowhere to be found in the snaps.
READ MORE
Prince William calls Martin Bashir's Princess Diana interview 'deceitful', Harry says she 'lost life because of this'
Diana's tragic final phonecall: She wanted to see her boys and make 'fresh start'
Has Diana been 'airbrushed from history'?
The post drew mostly positive reactions as most of the users took the opportunity to wish William. "Very sweet photos. I love that they also included The Duchess Happy Birthday, William," one user commented on the post. Another said, "Lovely. I'm pleased they included Camilla. She always has such a warm smile when around William, Catherine and the kids." A third quipped, "The photo with The Duchess is so marvelous! I'm loving it!" A person even commented saying that all credit goes to Charles for the wonderful upbringing of William. "You're a credit to your father. Happy birthday," the person said.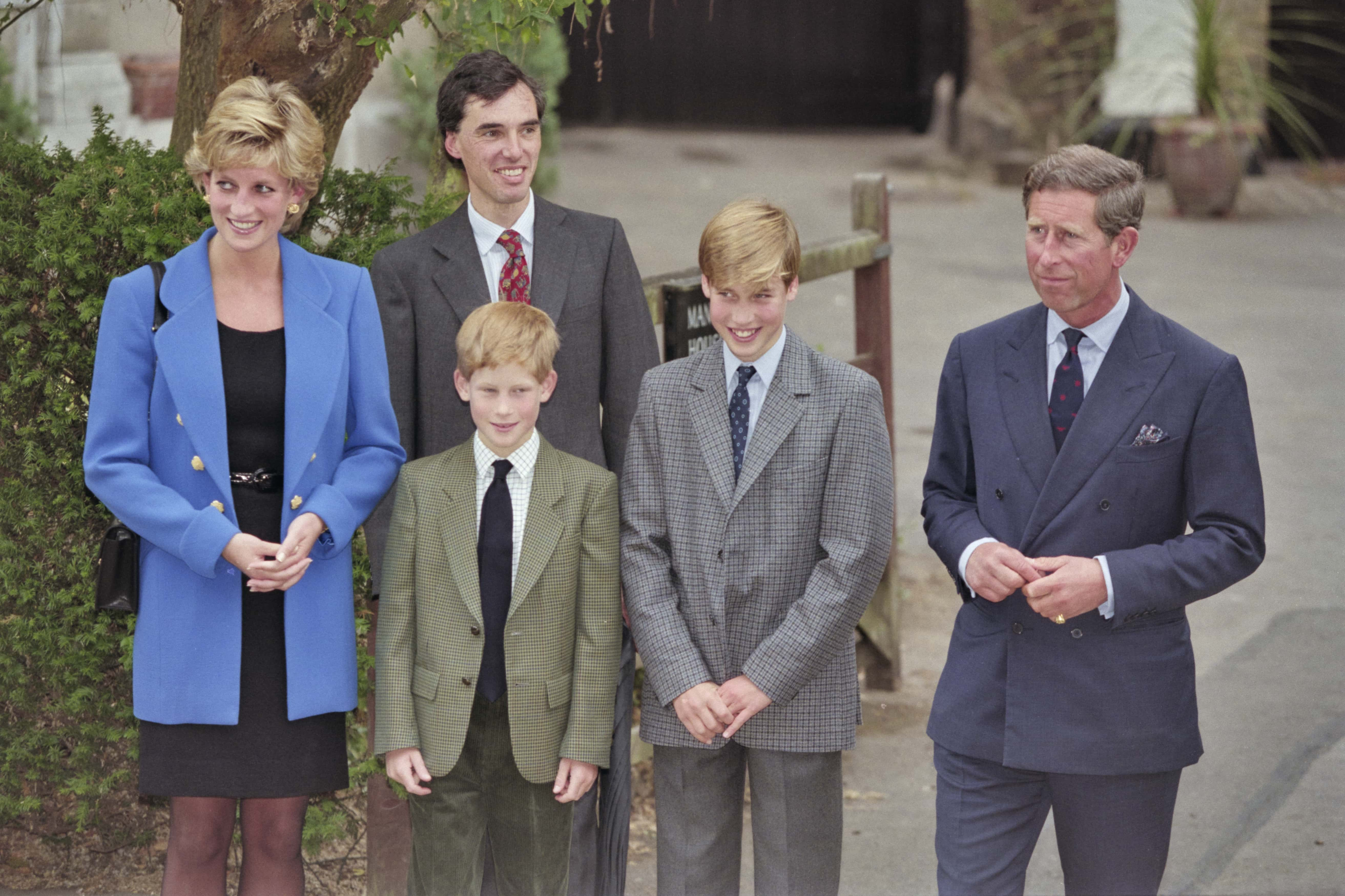 However, there were some who were left wondering if Princess Diana was actually featured in the original picture and was deliberately cut out of the frame by Charles. "The picture of Charles holding the baby was published originally with his mother in it. As many have said she's been airbrushed from history. Don't upload a picture where you have to cut out the other person," one of them claimed. Another remembered the People's Princess emotionally as they wrote, "Diana," followed by a crying emoji.
There is no evidence that the photo in question was cropped or tampered with in any manner.
People who chose to stay positive about the entire matter were philosophical about Diana's absence. "Diana is gone. Life goes on. Millions of families will testify to that," said one fan, while another commented, "Why not wish him a happy birthday instead?" There was also one person who surmised, "Diana would be so proud of her son."
How William found out about Diana's death
Last month, William opened up about one of his most painful memories at the General Assembly of the Church of Scotland - the day he got the news that his mother had died. "Scotland is the source of some of my happiest memories. But also, my saddest. I was at Balmoral [Castle] when I was told my mother had died. Still in shock, I found sanctuary in the service at Crathie Kirk that very morning. And in the dark days of grief that followed, I found comfort and solace in the Scottish outdoors. As a result, the connection I feel to Scotland will forever run deep," he said.