Rappers shot and killed in 2020: From Pop Smoke to KJ Balla, here are the hip-hop stars we lost this year When it comes to hip-hop, jealousy, insecurities, disrespect, and lack of self-consciousness can lead to some very gruesome acts and it is the innocent who always bears the burden. We all are well-aware of how hip-hop icons Tupac Shakur and Notorious B.IG. were gunned in the year 1996 and 1997 respectively. If I talk about recent deaths, prominent rappers like Nipsey Hussle, XXXTentacion and Jimmy Wopo were shot down and killed in 2019 and sadly, 2020 has been no different.
As the year is coming to an end, we look back at hip-hop artistes/rappers we lost after they were shot and killed:
Pop Smoke
American rapper Pop Smoke first rose to prominence with his breakout single 'Welcome to the Party' in April 2019, after kick-starting his mainstream career in 2018. It created shockwaves across the hip-hop industry when his bright career was cut short due to his untimely death. The rapper was shot and killed on February 19, 2020, at the age of 20. Pop Smoke, whose real name was Bashar Barakah Jackson, was shot twice during a robbery at his LA pad. According to authorities, four men were arrested in July 2020 who have been identified as Corey Walker, 19, and Keandre Rodgers, 18, who got charged with robbery and murder, and two males, aged 15 and 17, who can't be named because of their age, also faced the same charges, as reported by the BBC.
The late rapper got his first US top 10 albums in the week of his death. Pop Smoke's debut studio album, 'Shoot for the Stars, Aim for the Moon,' was released posthumously in July 2020 and debuted at number one on the Billboard 200, with all 19 tracks from the album grabbing different spots on the Billboard Hot 100 chart. BET Hip Hop Awards 2020 even awarded him posthumously with Best New Hip Hop Artist most recently.
Stream his album here.
Huey
American rapper Huey, whose real name was Lawrence Franks Jr., is one of the other hip-hop artistes we lost in 2020. The 32-year-old rapper from St. Louis, Missouri was shot and killed on June 25, 2020, along with another 21-year-old male, as reported by various media outlets. If the report published by NPR is to be believed, the rapper was a victim of a double shooting and was killed right outside his home in Kinloch, Missouri. Huey was taken to a hospital, however, he passed away shortly after arriving. According to Ferguson Police, the other victim survived. Huey is survived by his 13-year-old daughter. Huey is best known for his hit single 'Pop, Lock & Drop It,' which was released way back in 2006. The song peaked at number six on the Billboard Hot 100 chart and also spent 23 weeks on the charts, inspiring a popular dance in the process. According to NPR, the late rapper, who was originally signed to Jive Records, had also dropped a couple of albums and a mixtape and was later signed with Waka Flocka Flame's Brick Squad label, but his one hit single always overshadowed the rest of his career.
Nick Blixky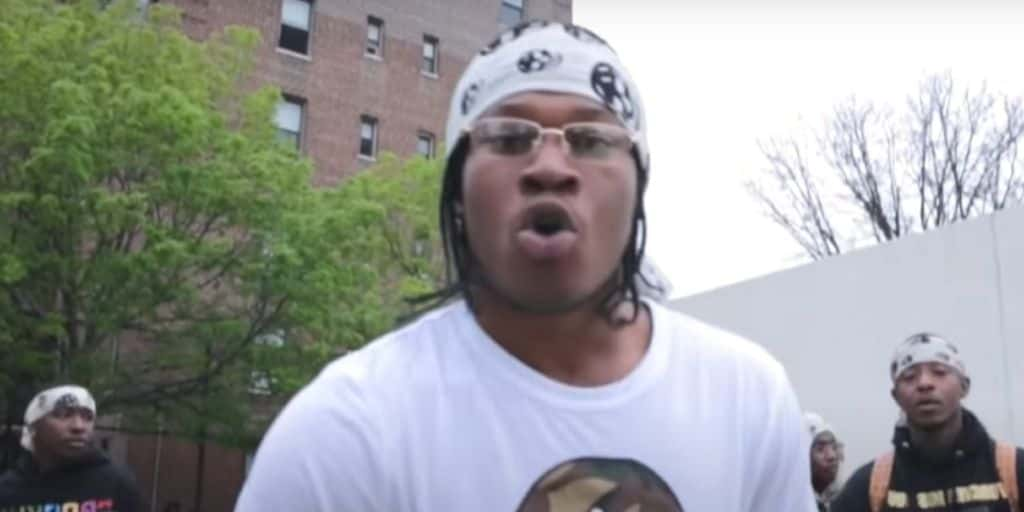 Brooklyn rapper Nick Blixky is another artist whom we, unfortunately, lost this year. Blixky, whose real name was Nickalus Thompson, was found with gunshot wounds in front of a building in the Prospect Lefferts Gardens neighborhood of Brooklyn on May 11, 2020, as revealed by the NYPD, as published by Billboard. According to the reports, Nick Blixky was shot in his torso and buttocks and apparently, there have been no arrests in the shooting incident. Blixky was a promising upcoming rapper from New York and he was even planning to drop his first-ever mixtape titled 'Different Timin' on June 3, 2020, which was then released posthumously. According to Billboard, Blixky's Spotify profile revealed that he had started rapping for fun with his crew, known as the Blixky Crew, but decided to take it more seriously and pursue a career in hip hop when fans responded positively to his YouTube videos. His last video posted on YouTube is of the song called 'What I Do' in collaboration with Tay Bando. Blixky was 21 at the time of his death.
Mac P Dawg
The 24-year-old Mac P Dawg, whose real name was Joshua Andrade Galvez, was shot dead on April 6, 2020, along with an unidentified woman in the Koreatown neighborhood of LA. According to the Wrap, an LAPD public information officer spilled the beans on the incident saying that the young hip-hop artiste was killed shortly before 8 pm PT at the cross streets of Hobart Place and Beverly Blvd.in LA. The officer also revealed that the suspect approached on foot, fired multiple rounds, striking both victims adding that the rapper was pronounced dead shortly after 8 p.m. Unfortunately, the suspect fled in a vehicle in an unknown direction, as reported by the publication. Mac P Dawg was an associate of the LA-based Shoreline Mafia hip-hop crew and used to regularly drop songs on social media. He is known for his songs like 'Let Me Know,' 'Go Getters,' 'On the Go,' 'Salt Shaker' and 'Big Racks' among a few others.
KJ Balla
Kennedy Joseph Noel, who went by the stage name of KJ Balla, was only 23 when he was gunned down in a drive-by shooting on May 22, 2020. The young hip-hop artist was shot in the chest with five rounds on Bradford St. in East New York. The rapper was only a mile away from his home when the unfortunate incident took place. The Brooklyn rapper had released a song a month before his death where he rapped that he "cannot die in the street," as reported by the Daily Mail. In his song 'Back to Back' he pens, "Keep a TEC when I ride in the street, I cannot die in the street, so I hop in the booth and I ride on the beat." The motive behind his death is still not clear and there have been no arrests so far in the unsolved case. KJ Balla was a co-founder of his own label, Nothing Records and his songs were streamed on Spotify more than 170,000 times. He is majorly known for his two hit singles 'Switch the Game' and 'Strangers' and his 2017 music video 'Cookin Up' has been viewed more than 1.8 million times on YouTube.