Pizza Pack on 'Shark Tank': How much does it cost and who are the founders? LOS ANGELES, CALIFORNIA: The joy of eating a leftover pizza for breakfast is almost unparalleled. But the hassle of storing the large pizza box in the fridge and reheating it can be huge killjoys along the way. But you don't have to settle for eating a cold pizza slice, or play jigsaw with your fridge shelves to store leftover pizzas anymore, all thanks to the very innovative Pizza Pack!
Tate Koenig, the founder of Pizza Pack too was frustrated with the hassles of storing and reheating leftover pizzas, which led to the unique innovation of Pizza Pack. If you watched the recently aired episode of 'Shark Tank', then you may already know that Mark Cuban was so impressed by this nifty little storage solution that he was ready to write a cheque for a whopping $1.5 million to buy out the entire company! If you're curious to know more about Pizza Pack and its founder, then keep reading.
RELATED ARTICLES
Is Pizza Pack just 'pizza tupperware'? 'Shark Tank' fans shocked Mark Cuban wants to buy out company
Is Cheese Chopper just a 'better mousetrap'? Fans mock 'Shark Tank' product design after it fails to bag deal
What is Pizza Pack?
To put it in simple words, Pizza Pack is simply a collapsible triangular-shaped container that can be used to not only store pizza slices but also reheat them in the same container. The brand describes Pizza Pack as a "storage for a single slice or an entire pizza!!!" With Pizza Pack, the struggle of trying to stuff a pizza box in your fridge is a thing of the past, as you can now perfectly store slices of pizza in this compact, air-tight container that collapses and expands to maximize your fridge space.
Some of the unique features of this product include:
Space Saver - Each pizza container collapses and expands to accommodate the number of pizza slices you have. Perfect for storing leftover pizza without a pizza box taking up the whole shelf!
Pizza Saver- If you don't think pizza tastes better the next day, then you haven't been storing it properly. The snap-on airtight lids create a vacuum seal that will keep your pizza slices fresher longer! Each pizza pack container features an optional air vent to reduce condensation and prevent you from experiencing the dreaded Soggy Slice Syndrome.
No More piling up the dirty dishes - Each pizza slice box comes with 5 microwavable divider trays that not only keep your slices from sticking together while being stored but double as pizza plates when you want to reheat a single slice, thus saving you the hassle of doing the dishes.
Can fit all sizes of pizza – Well…almost. The pizza pack fits slices from any pizzas up to 18in. If New York slices are your thing, you can always trim down a side for that perfect fit!
Safe, durable, and eco-friendly - Pizza Pack's reusable pizza boxes are made with non-toxic, BPA-free, food-grade silicone which is odorless, leak-proof, and non-stick. They are also microwave, freezer, and dishwasher safe.
Who is the founder?
Tate Koenig aka the pizza King, who was also formerly known as Mr Cheese, is the founder of Pizza Pack. He graduated from Oregon State University with an International Business Degree and a minor in Entrepreneurship. He has always been very interested in inventing and creating new things.
'Shark Tank' fans may recognize Tate from his stint on Season 12 when he stepped into the tank to pitch for The Cheese Chopper. The Oregon native left the tank with no deal but loads of valuable feedback from the Sharks. He took all those learnings and put them to use while creating Pizza Pack.
During his previous appearance on 'Shark Tank', the Sharks pointed out how he came in too early onto the show while pointing out the lack of reviews and customer feedback since he hadn't shipped out any of the cheese chopper units yet. To avoid making the same mistake, Tate began selling Pizza Pack since April 2022, and managed to garner enough customer feedback to back his claims of the product being very viable.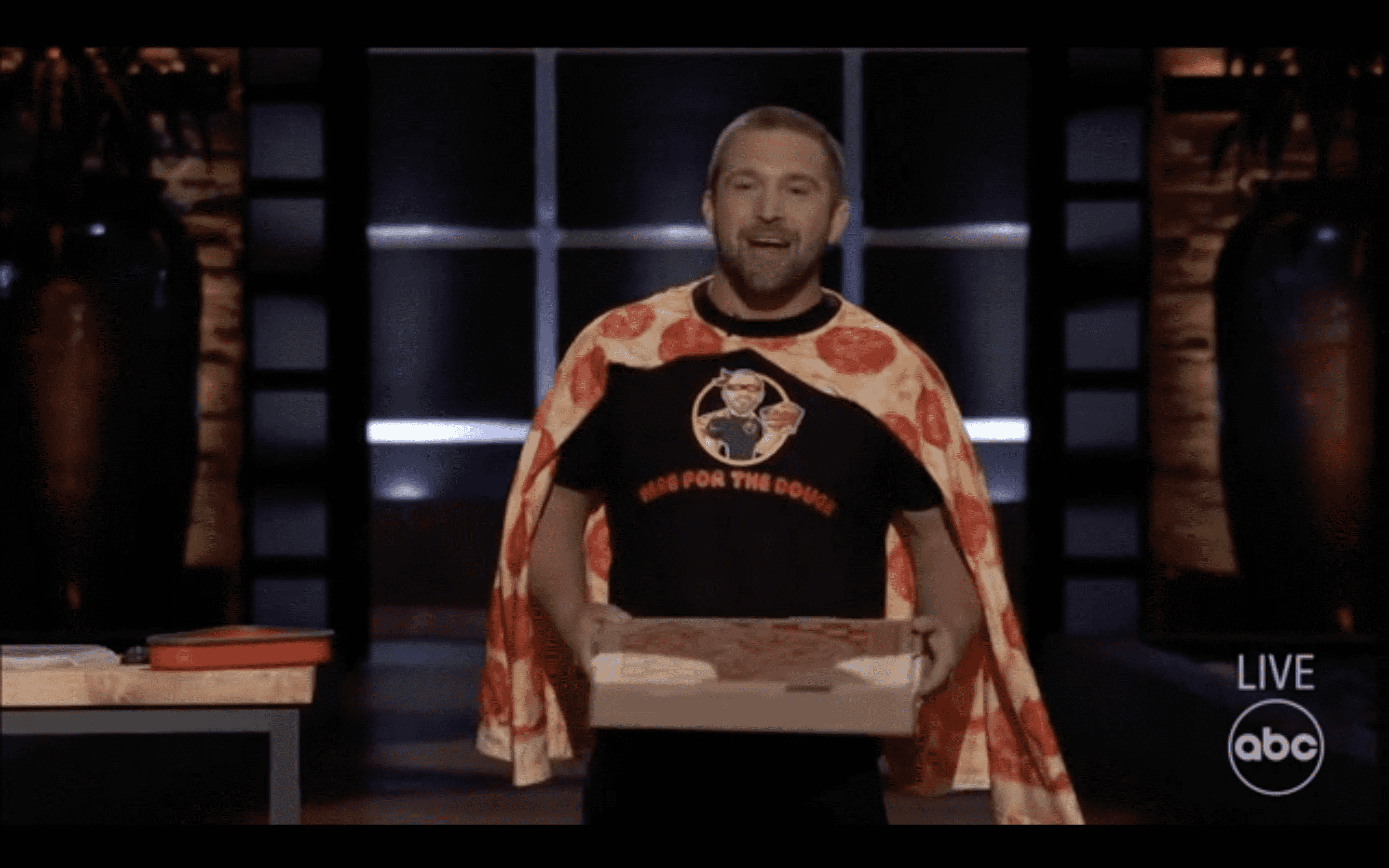 What is the cost and where to buy the Pizza Pack from?
You can get your very own Pizza Pack from the brand's website here or from Amazon. Each pizza Pack retails for $24, and is available in six attractive colors. It looks like the customers really like this pizza storage container as the product received an impressive 4.5-star rating on Amazon from over 456 customers.
A customer named Kevin shared a glowing review of the product. He wrote, "I eat a lot of pizza and was looking for a smarter storage solution vs traditional rectangular tupperware. Tested this product out with a frozen Kirkland Signature pizza that's about 9 inches in diameter. MORE than fit, with two extra trays and additional vertical space that easily collapsed to be more compact. I'm confident that this can hold a larger pizza with thicker slices. Overall, I'm happy with the quality of the product and see it lasting a long time. A good gift idea for a pizza lover too!"
Where is the Pizza Pack now?
Since opening up for sales in April 2022, Pizza Pack has already managed to make over $200,000 in sales and a profit of $60,000. The brand operates on D2C model and sells exclusively online. Tate revealed on 'Shark Tank' that it costs him $4 per pizza Pack, and they are manufactured in China.
Pizza Pack on 'Shark Tank' Season 14
Tate stepped into 'Shark Tank' seeking $100K for a 10% stake in his company. After sharing the impressive sales figures and profit margins, the entrepreneur explained that he needed a Shark's investment for buying inventory and also for helping him in networking and making connections in the industry. Tate's impressive pitch sparked a bidding war amongst Kevin O'Leary, Lori Greiner, and Mark Cuban. While Kevin made his infamous royalty deal, Lori initially wanted 20% equity, which she brought down to 13% after hearing Mark's offer to buy out the company for $1.5 million.
Though Tate briefly toyed with the idea of selling the company to Mark for a whopping $5 million, he eventually decided to close the deal with Lori as she was not only his dream Shark but also because he believed that Pizza Pack had the potential to make him a lot of money.
In an interview with Oregon State University's College of Business newsletter, Tate explained, "I spent years making other people a lot of money before taking the plunge into pursuing products all the way to market. Now I can't believe how much time and money I wasted as I see other ideas that I had as profitable for someone else."
'Shark Tank' Season 14 airs every Friday at 8/7c on ABC. Missed an episode? Been wanting to catch up? Episodes can also be viewed the next day on demand and on Hulu. Not just that, you can also watch old seasons and episodes on Amazon Prime Video and iTunes.