Is Pizza Pack just 'pizza tupperware'? 'Shark Tank' fans shocked Mark Cuban wants to buy out company
'#SharkTankLive So Mark has offered to buy the pizza Tupperware completely? What is going on here?' wrote a puzzled fan after Pizza Pack's pitch LOS ANGELES, CALIFORNIA: The last time Tate Koenig stopped into the tank to pitch for his 'The Cheese Chopper', the entrepreneur was met with very harsh feedback and criticism from the Sharks. Kevin O'Leary went to the extent of suggesting Tate take the product and shoot it in the backyard! The Oregon native decided to pay attention to the Sharks' feedback and suggestions, and incorporated them all into his new product- 'Pizza Pack', a storage container for leftover pizza!
He returned to 'Shark Tank' with a more thorough pitch backed by sales and profit margins. After reminding Sharks that he worked really hard on his new product, Tate went on to demonstrate how his Pizza Pack can not only solve the problem of storing leftover pizza in the fridge without taking up too much space but also conveniently reheat it in the microwave in the same container! Considering the popularity of food products amongst the Sharks, it came as no surprise when almost all the Sharks decided to roll out an offer against the $100K investment he came in seeking for in exchange for a 10% stake in his company. While Kevin O'Leary came up with his "infamous royalty" offer, Lori Greiner made a more reasonable offer by asking for a 20% stake instead of the 10% he was willing to offer. Mark Cuban stole the show by offering to buy out the whole company! The billionaire Shark asked Tate for a number and that he would write a cheque on the spot!
RELATED ARTICLES
'Shark Tank' Season 14: Why did KENT Underwear founders pick Daymond John over Robert Herjavec's $200K deal?
Are deals made on 'Shark Tank' real? Closer look at offers made on the show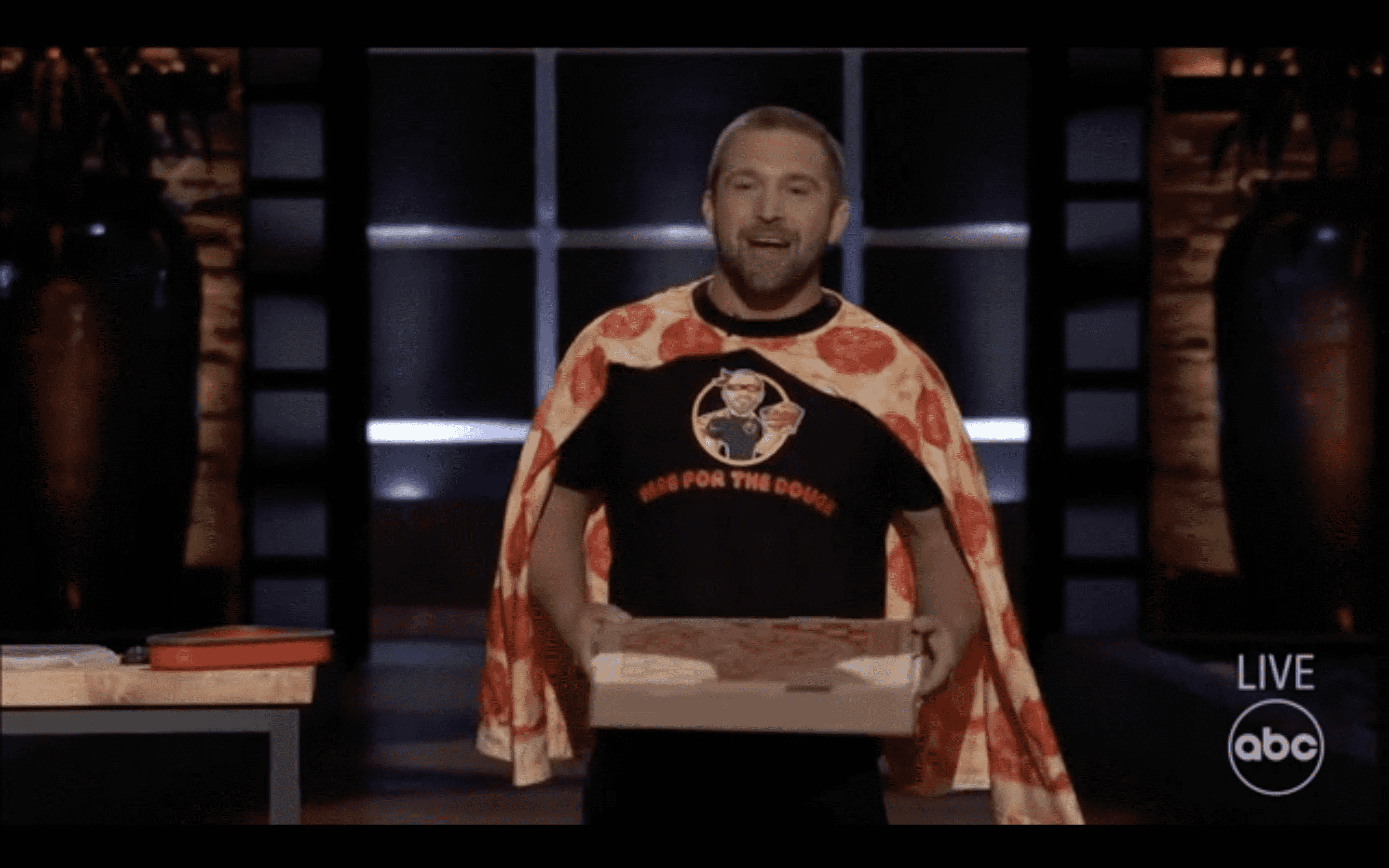 Despite Mark's very tempting offer, Tate played a bit of hardball and demanded $5 Million claiming he put in a lot of hard work to build the brand. Lori too tweaked her deal and brought down her equity demand to 13% and sweetened the deal further by pointing out how she could blow up Pizza Pack into a huge success story. Tate decided to take up Lori's offer and walked away from Mark's money by pointing out how he knew that Pizza Pack had the potential to make him more money than what Mark was willing to offer. He also declared that Lori was his "dream Shark".
While Lori was grinning from ear to ear, and Mark sat long-faced, 'Shark Tank' fans were however puzzled by the investors' interest in the Pizza Pack. Several fans took to Twitter to point out how Pizza Pack was just essentially "pizza tupperware". A fan tweeted, "#SharkTankLive So Mark has offered to buy the pizza Tupperware completely? What is going on here?" "Is this pizza shaped Tupperware? #SharkTankLive," echoed a fan. "The pizza storage is excellent, but who microwaves pizza? Microwaving pizza is worse than eating pizza with a fork #SharkTankLive #sharktank," wrote a fan. "Thanks pizza boy but not in this economy - we already have pizza storage material #SharkTankLive #SharkTank," commented a fan mocking the steep $24 price tag of Pizza Pack. "Not all pizza slices are triangle #SharkTankLive #SquareCut #ChicagoThinCrust," pointed out a fan who was unimpressed by the product's design.
Only time will tell whether Tate made a smart decision by walking away from Mark's offer or not.
'Shark Tank' Season 14 airs every Friday at 8/7c on ABC. Missed an episode? Been wanting to catch up? Episodes can also be viewed the next day on demand and on Hulu. Not just that, you can also watch old seasons and episodes on Amazon Prime Video and iTunes.
Share this article:
Is Pizza Pack just 'pizza tupperware'? 'Shark Tank' fans shocked Mark Cuban wants to buy out company