Kate Middleton praised as 'rock' that royal family will depend on after she got Harry and William talking again
Shortly after comforting Charles at Prince Philip's funeral, the Duchess of Cambridge was seen acting the 'peacemaker' between her husband William, and brother-in-law Harry Prince William's biographer recently opened up about how Kate Middleton will become a 'rock' for the royal family in years to come as they feel the loss of the Duke of Edinburgh, Prince Philip. Shortly after comforting her grieving father-in-law at his father's funeral on April 17, the Duchess of Cambridge was seen acting as the 'peacemaker' between her husband William and brother-in-law Prince Harry.
Harry has returned to the UK for the first time since Megxit and the explosive Oprah Winfrey interview. But while rumors of 'animosity' between the brothers and no communication between the sisters-in-law remain rife, royal experts can't help but focus on Kate's journey as a staunch pillar of support for William.
RELATED ARTICLES
Kate Middleton motherly 'need to care' for Harry showed as he and William had their moment of reconciliation
Prince William won't give Harry 'free pass' during his UK stay as 'everything isn't well', claims royal expert
Kate married William ten years ago, and speaking about her, the duke's biographer Brian Hoey told The Sun "They say cometh the hour, cometh the man. But in the royal family's case, it's a woman. Thank God for Kate — she is the rock the monarchy will depend on. On Saturday, she behaved absolutely impeccably." Comparing her to the Queen mother, who devotedly supported King George VI for years, Hoey said: "The Queen Mother had star quality, which Kate has in abundance. But unlike the Queen Mum, the Duchess has the ability, just like Princess Diana had, to get on with people from every walk of life. She will be the perfect Queen consort for William when he becomes King."
Prince Philip's funeral saw Harry sitting by himself, maintaining social distancing protocols. While the likes of his aunts Princess Anne and Sophie Rhys-Jones, and his uncle Prince Edward didn't even look at him, Kate was the one reportedly reuniting the two brothers. This happening in the wake of the Meghan and Oprah interview is commendable of Kate, says royal watcher Ingrid Seward. "After the things that Meghan said to Oprah about the Duchess of Cambridge, Kate would have been quite entitled to also avoid Harry. She has just got beautiful manners — taught by her mum Carole — and when she sees an awkward situation, she steps in. That's why she talked to Harry," she told the outlet.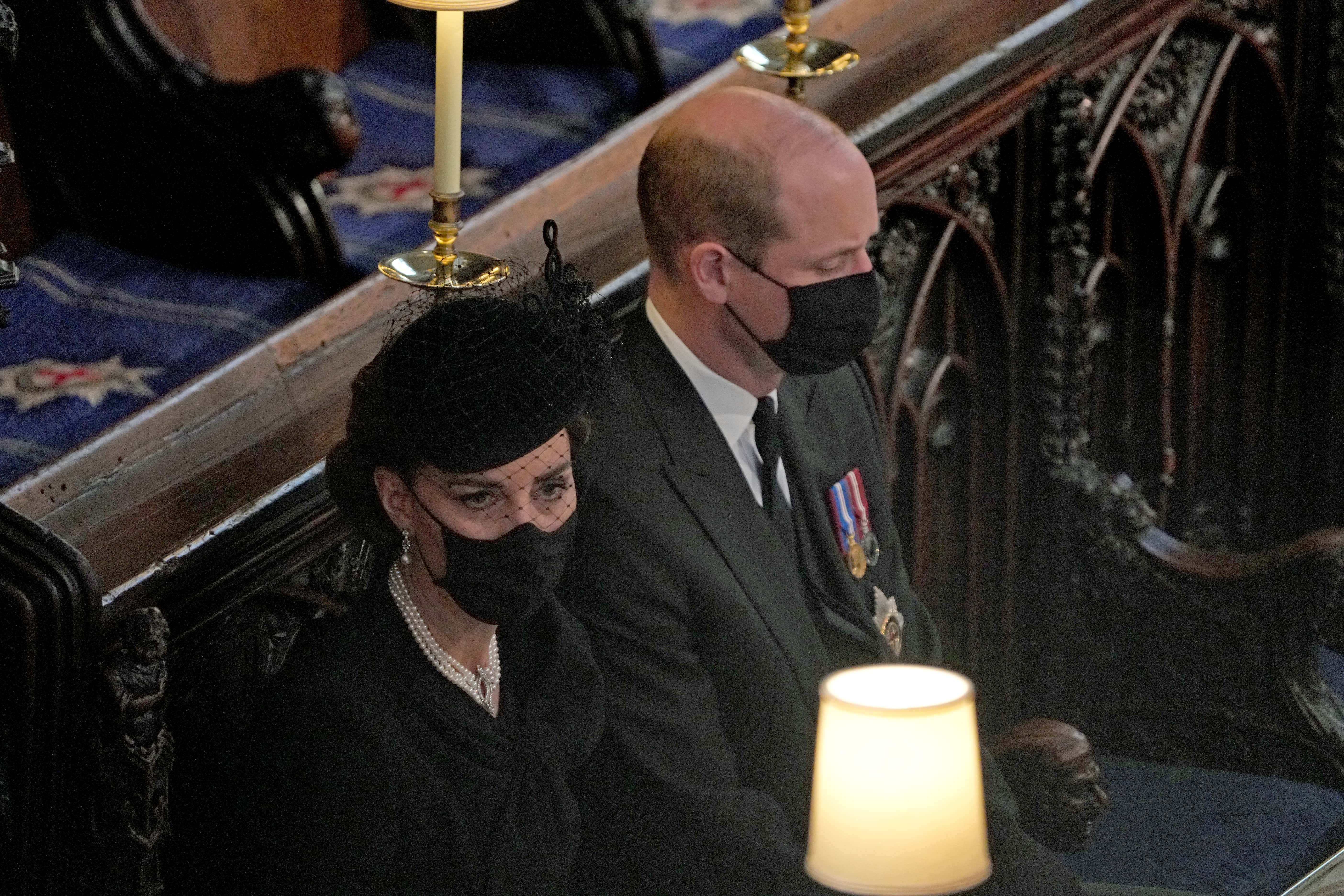 Following the 50-minute ceremony, while the Queen returned to Windsor in her Bentley, the rest of the funeral attendees chose to walk back in the sun. This is where Kate allegedly stepped in to initiate a conversation with Harry, who had thus far only spoken to William on texts since his week-long return from LA. Kate then hung back so the brothers could speak without her butting in, sources revealed. And Seward believes "Harry must have felt awkward because he knew the hurt he had caused but Kate was charming to him. Kate is a mum of three, she has a husband she needs to support — and I don't think there is enough time in her life to hold grudges."
Arthur Edwards, The Sun's royal photographer also said: "Kate is able to put people at their ease. Her approval rating is through the ceiling. She always looks good, never gossips and has total respect for the Queen and her father-in-law. The Royal Family will come to lean on her more and more."
Share this article:
Kate Middleton praised as 'rock' that royal family will depend on after she got Harry and William talking again