'Tiger King: The Doc Antle Story' Review: Nastier, more disturbing but worth a watch
'Tiger King' delves deeper into the life of one of the most controversial characters and leaves everyone speechless Joe Exotic and Doc Antle in 'Tiger King: The Doc Antle Story' (Netflix)
In 2020, Netflix took the world by storm when it came out with one of the craziest and controversial documentary series of all time, 'Tiger King'. But it became even crazier when the second season of the docuseries dropped earlier this year and viewers got to know the reality behind everyone single one of those who are a part of this universe.

However, there was one person who missing from the second edition: Doc Antle. Fans actually had a lot to say about him not being a part of the series and now we understand why. It was just because the streaming platform was coming out with a full-fledged documentary series on a man who is considered to be larger than life. Titled 'Tiger King: The Doc Antle Story', the series has finally dropped on the streaming service and has everyone talking about it. The series revolves around the life of Doc Antle, who was considered to be a showman for many. However, there's a dark side to him as well and that's a side not everyone knows about.
RELATED ARTICLES
'Tiger King 2' Review: Another bonkers additon with an insane twist in the tale
'Tiger King 2' Ending Explained: Was Joe and NOT Carole the target? SHOCKING end stuns fans
When we thought that the 'Tiger King' universe could not get any nastier, Netflix said, "Hold my beer." The docuseries starts with Antle calling 'Tiger King' a "fake" documentary and labeled it as just a show with crazy things shown in it. Soon, we find out how Doc Antle actually became such a controversial figure in the outside world. The series took a dark turn when several women revealed that they were in a relationship with Doc when they were 14 and 15. Being in a relationship with underage girls is just a part of it because what we learn next is even murkier. Doc used to touch private parts of underage girls and have sex with them at regular intervals.
The number of revelations that this series makes leave you speechless and when you feel it can't get any more disturbing, you get hit by another revelation that makes you even more disturbed. Throughout the series, viewers are introduced to several women who had relationships with Doc and even had a child with him. But Doc never took care of them and went away to marry or have a relationship with multiple women. Even when you get disturbed by all the revelations, you are glued to your screens because you'll have the curiosity of knowing how evil he actually is.

'Tiger King' has taken a different route this time around and focused on the personal life of a character. This series is not just about Tigers, it's about how a man manipulated others to have power and women. Viewers will especially love Radha Hirsch, one of Doc's wives, and how she broke away from the shackles of Doc.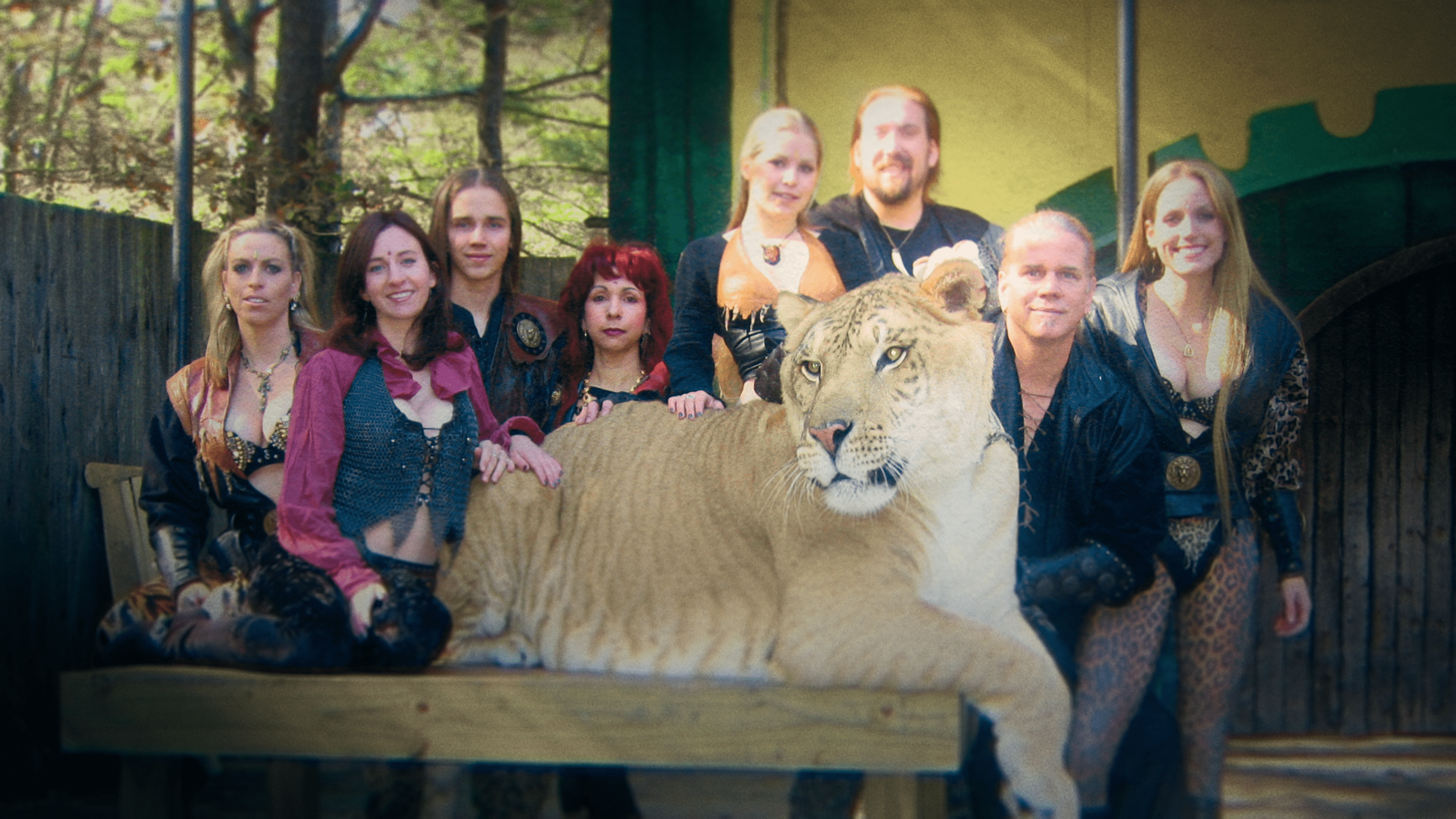 All in all, it's another worthy addition to the 'Tiger King' universe, but if you feel that it's about big cats this time around, then you will be in for a shock of a lifetime. 'Tiger King: The Doc Antle Story' is a disturbing account of a man who has done a lot of disgusting things, but is still considered as a cult guru by his blind followers.

Netflix has once knocked it out of the park.

'Tiger King: The Doc Antle Story' is currently streaming on Netflix.