Netflix 'Spiderhead' Review: Joseph Kosinski, Chris Hemsworth blend genres in compelling, stylish sci-fi flick In 2010, George Saunders stunned the world with a compelling collection of short stories, titled 'Escape from Spiderhead', for The New Yorker. The short stories were about a state-of-the-art penitentiary where prison inmates were taken and tested for a new drug program. Led by visionary scientist Steve Abnesti, this drug testing program is not anything that has been done before because the drugs given to them can alter reality and minds. The story garnered a lot of praise and it doesn't come as a shock that Netflix acquired the rights to adapt this interesting story into a feature film.

Titled 'Spiderhead', the movie is all about making choices. Good or bad, it all depends on the test subjects and they can go to their mainland prison cells whenever they want to. Now, 'Spiderhead' has garnered a lot of attention and one of the reasons for that is the massive success of Joseph Kosinski's 'Top Gun: Maverick', and everyone is waiting to see what new things he has to offer this time around. In fact, it's good that it's getting so much highlighted because the movie is surprisingly funny. However, we should make it clear even though it's a smooth watch, viewers should not watch this film thinking that'll see something groundbreaking.
RELATED ARTICLES
What is 'Spiderhead' based on? Netflix film is inspired by a New Yorker article
Netflix 'Spiderhead': 5 things to know about psychological thriller starring Chris Hemsworth
The movie takes place in a near-future where a selected group of prison inmates are selected for a special program where they are given a large degree of freedom and comfort. However, a scientist named Steve Abnesti (Chris Hemsworth) has chosen them for an extraordinary drug testing program that could change the future of medical sciences. The only good thing for inmates is that it's up to them if they want to be a part of this experiment or not, there's no compulsion. These specially engineered compounds can alter your mind and make you feel what you want to. If you want to feel happy, there's a drug for that. If you want to feel lusty, there's a drug for that too. For Jeff (Miles Teller), it's an experience that starts as fulfilling, but as it moves forward he starts thinking that it's not what he wanted. However, it gets even worse when he finds out that there's a drug that can generate actual feelings of love and as he starts catching feelings for Lizzie (Jurnee Smollett). The more he starts knowing about Steve and the prison, Jeff starts getting to know what's actually happening there. When he finds out the truth, he is determined to get out of there.
There are moments when you'll realize that this movie is funnier than expected, considering how dark the source material actually is. As I said, it's not groundbreaking, but viewers will be really surprised by how refreshing the movie is given the fact that most people don't know much about the premise.
As far as acting is concerned, I am going to make a bold statement here and say that this is Hemsworth's best work to date. Yes, it's better than him playing Thor in the Marvel Cinematic Universe. Hemsworth seems to have embodied the character of Steve with precision and even though, his comic timing is impeccable, you start hating him for what he does to the inmates. He is extraordinary.
Meanwhile, Miles Teller continues his golden run with 'Spiderhead'. This is his third outing with Kosinski after 'Only the Brave' and the newly released 'Top Gun: Maverick'. He steps up to every situation by showing amazing skills and makes us realize why he is such a bright talent. On the other hand, Jurnee Smollett is riveting as Lizzie and continues to show us the range she has as an actor.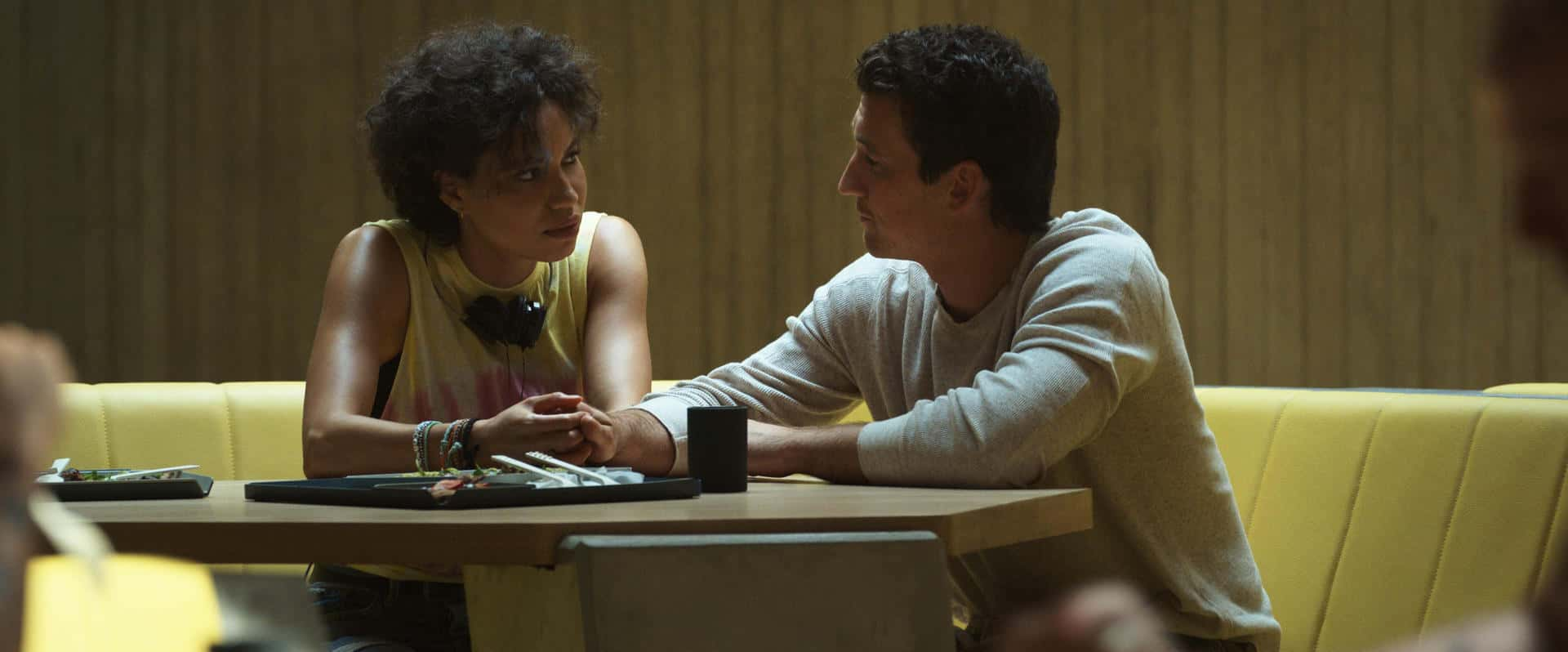 The movie has its flaws and viewers would notice that while watching. 'Spiderhead' explores the negative effects of medical drugs and experimentation with a unique concept, taking us on a ride that's weird and super crazy. This movie has a lot of appeal to it and mixes different genres for a movie that's captivating.
Give it a shot and you'll definitely want Hemsworth to be recognized for his skills.
'Spiderhead' will be premiering exclusively on Netflix on June 17.