What is 'Spiderhead' based on? Netflix film is inspired by a New Yorker article Riding high on the massive success of 'Top Gun: Maverick', filmmaker Joseph Kosinski is set to enthrall you with another movie that will keep you at the edge of your seats for its entirety. Titled 'Spiderhead', the upcoming Netflix movie revolves around a visionary scientist Steve Abnesti (Chris Hemsworth) who runs a state-of-the-art penitentiary where inmates can be themselves, all thanks to dosages of mind-altering drugs.
Two inmates - Jeff (Miles Teller) and Lizzy (Jurnee Smollet) - gather special attention from the scientist as they show good results when they are given the drugs. However, things get out of hand when the experiments start getting out of hand. Will they be able to get out of the penitentiary? Or they'll lose their minds before doing anything dangerous? The answers to these burning questions will be given when the movie hits Netflix on June 17.
RELATED ARTICLES
Netflix 'Spiderhead': 5 things to know about psychological thriller starring Chris Hemsworth
'Spiderhead' on Netflix: Critics say Chris Hemsworth 's comic thriller is fun, but 'loses its way'
If you are one of those who feel that you have read something similar a few years ago, then you are right as the upcoming Netflix film is based on a short story that was published in a popular media outlet almost a decade back.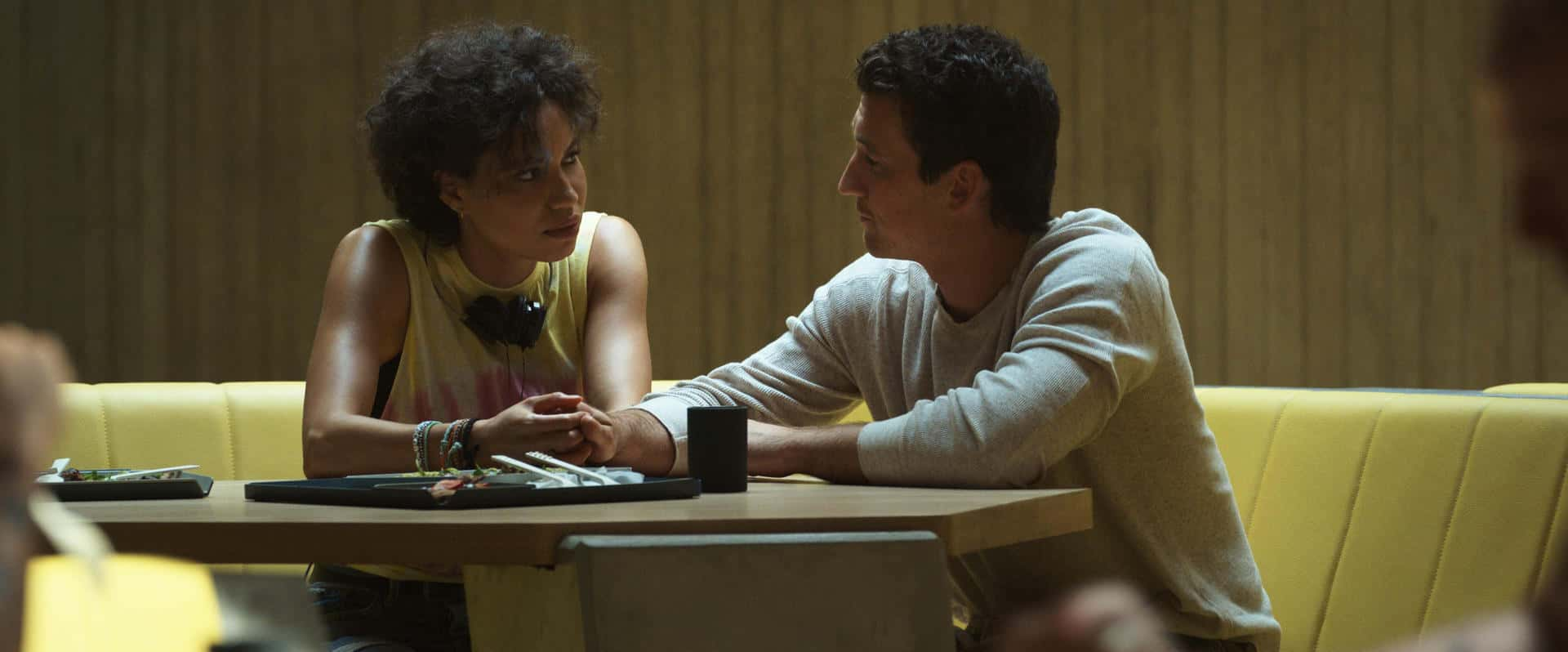 What is 'Escape from Spiderhead'? When was it published?
In 2010, The New Yorker published a collection of short stories titled 'Escape from Spiderhead' on its platform and gave the readers a glimpse about how the future might look like if we continue to consume drugs in any form.
Written by George Saunders, the short story starts with words like "drip on" and "acknowledge" which play an integral role in the entire course of the story. "Drip On" is said Abnesti whenever he is ready to give inmates the mind-altering drugs while "acknowledge" comes out of the mouths of all the subjects that are being administered the drugs. The subjects of these tests are humans in a very desperate position, i.e., prison inmates.
These drugs are not your regular kind of drugs, they can alter the reality for these inmates and make them feel what they want to feel. If they want to feel happy, there's a drug for that. If they want to know how it feels to be loved, then there's a drug for that as well.
The story primarily focuses on the life of Jeff, who is going through a rough patch and his life turns upside down when he realises what's happening with him at the penitentiary. So, it's all about Jeff's journey of escaping the penitentiary and how things pace up when the story reaches its end.
If you have been a fan of Saunders' writing, then you know that all his stories have a central theme. 'Escape from Spiderhead' is no different and it's central them is "moral dilemma" because Jeff is in a dilemma abouy several choices he needs to make. During the course of the story, it constantly bothers him because he is a good person and he never wanted to make decision that would jeopardize anyone else's life.On the contrary, Abnesti's focus lies more on the success of the drugs than the people in front of his eyes.
Saunders is one of the acclaimed authors who has worked for several prestigious media outlets such as The New Yorker, Harper's Magazine, Esquire, The Guardian, and GQ. His 2017 novel 'Lincoln in the Bardo' made him earn his first ever Man Booker Prize.
Did 'Escape from Spiderhead' receive good reviews?
Although, it was hard to find critic reviews for the aforementioned title, but public reviews seem to have give us an idea that the short story received immense love from the readers. On Goodreads, it has a rating of 4.2 and most of the readers praised Saunders' writing and vision.
Who stars in the Netflix adaptation?
The Netflix adaptation is filled with Hollywood A-listers like Chris Hemsworth, Miles Teller, and Jurnee Smollet. Hemsworth will be seen playing the role of Steve Abnesti while Miles Teller will portray the character of Jeff.
On the other hand, Jurnee Smollet is playing Lizzy in the movie.
The first wave of reviews praised Chris Hemsworth's acting and critics are calling the movie "a comical thriller". However, the reviews also suggest that the movie falls a bit short because of it's storytelling.
'Spiderhead' will premier exclusively on Netflix on Friday, June 17.
Share this article:
is Spiderhead based on collection of short stories netflix movie inspired by george saunders