'NCIS' Season 19: Release date, spoilers and all about CBS police procedural series 'NCIS' is set to return for yet another thrilling season. Season 18 of the drama that ended with quite the bang and a lot of unanswered questions is all set to be back. The long-running and much-revered show is returning with Season 19 at the end of September amid much fanfare. Following the events of special agents from the Naval Criminal Investigative Service, the show with all its complexities and excitement has viewers anticipating the new season and what twists it'll bring with it. Here's all you need to know about the latest season of the action-packed police drama.
RELATED ARTICLES
'NCIS: Hawai'i': Release date, spoilers and all about NCIS spin-off on CBS
Meet 'NCIS Hawai'i' cast from Vanessa Lachey to Jason Antoon in CBS spin-off
Release date and how to watch
This fall, after 18 years of running time the highly popular show was renewed for Season 19. The new season of the drama will premiere on Monday, September 20, at 10 pm ET. Season 19 of 'NCIS' will premiere on CBS on September 20, 2021, at 10 pm ET. New episodes of NCIS will air Monday nights at 9 pm ET/PT on CBS. You can also watch on Paramount+. If you don't have cable, you can tune in via a streaming service like YouTube TV, Hulu + Live TV and fuboTV. For new viewers and fans who need to catch up previous seasons of 'NCIS' are available on CBS All-Access, Netflix, and in reruns on USA Network.
Plot
On air since 2003, the show follows the various cases of the Naval Criminal Investigative Service's Washington, DC. Major Case Response Team, which is led by Special Agent Leroy Jethro Gibbs. The show, which is more than just an action drama, has liberal doses of humor and also focuses on the sometimes complex and always amusing dynamics of a team who are forced to work together in high-stress situations. The NCIS team specializes in crime scene examination and the investigation of murders of Navy and Marine Corps personnel. Unpredictable, thrilling, amusing teamwork mixed into high-stake situations making for a nail-biting drama.
Spoilers
The finale of 'NCIS' Season 18 ended on a cliffhanger. Agent Bishop is found to have plotted her own downfall as an NCIS agent in order to disappear and become an off-the-record CIA spy. While doing so, Special Agent Gibbs recited Rule 91 to her which says, "When you decide to walk away, don't look back", indirectly giving his agent one last piece of wisdom, while talking about himself. The final scene of Season 18 showed Gibbs taking his boat out for its maiden voyage to look for a possible dumped body, but while he was sailing along, his boat suddenly explodes. Before the screen goes dark, Gibbs dives deep and gets away, presumably faking his death.
Cast
Mark Harmon
Thomas Mark Harmon is an American actor, producer, director, voice actor and former football quarterback. He is best known for playing the lead role of Special Agent Leroy Jethro Gibbs in NCIS. Since 2003, Harmon has starred in NCIS as the same character.
Sean Murray
The American actor has numerous projects under his belt, from having played Thackery Binx in Disney's Halloween classic film 'Hocus Pocus' to Danny Walden in the military drama series JAG. Film appearances include 'This Boy's Life' and in Todd Field's 'Too Romantic' but is most well known for his role as Special Agent Timothy McGee on the American TV drama 'NCIS'.
Wilmer Valderrama
Wilmer Valderrama has amassed an extensive acting resume in film and television that solidified him in Hollywood as a sought-after leading man. He is best known for the role of Fez in the sitcom That '70s Show (1998–2006) and as Carlos Madrigal in From Dusk till Dawn: The Series and currently stars as Special Agent Nick Torres as one of the leads in NCIS.
Brian Dietzen
Brian Dietzen made his big-screen debut alongside Kelly Clarkson and Justin Guarini in From Justin to Kelly. The American actor who has played the supporting role of Dr Jimmy Palmer on 'NCIS' since 2004. In 2012, he was promoted to a series regular at the beginning of the show's tenth season.
Diona Reasonover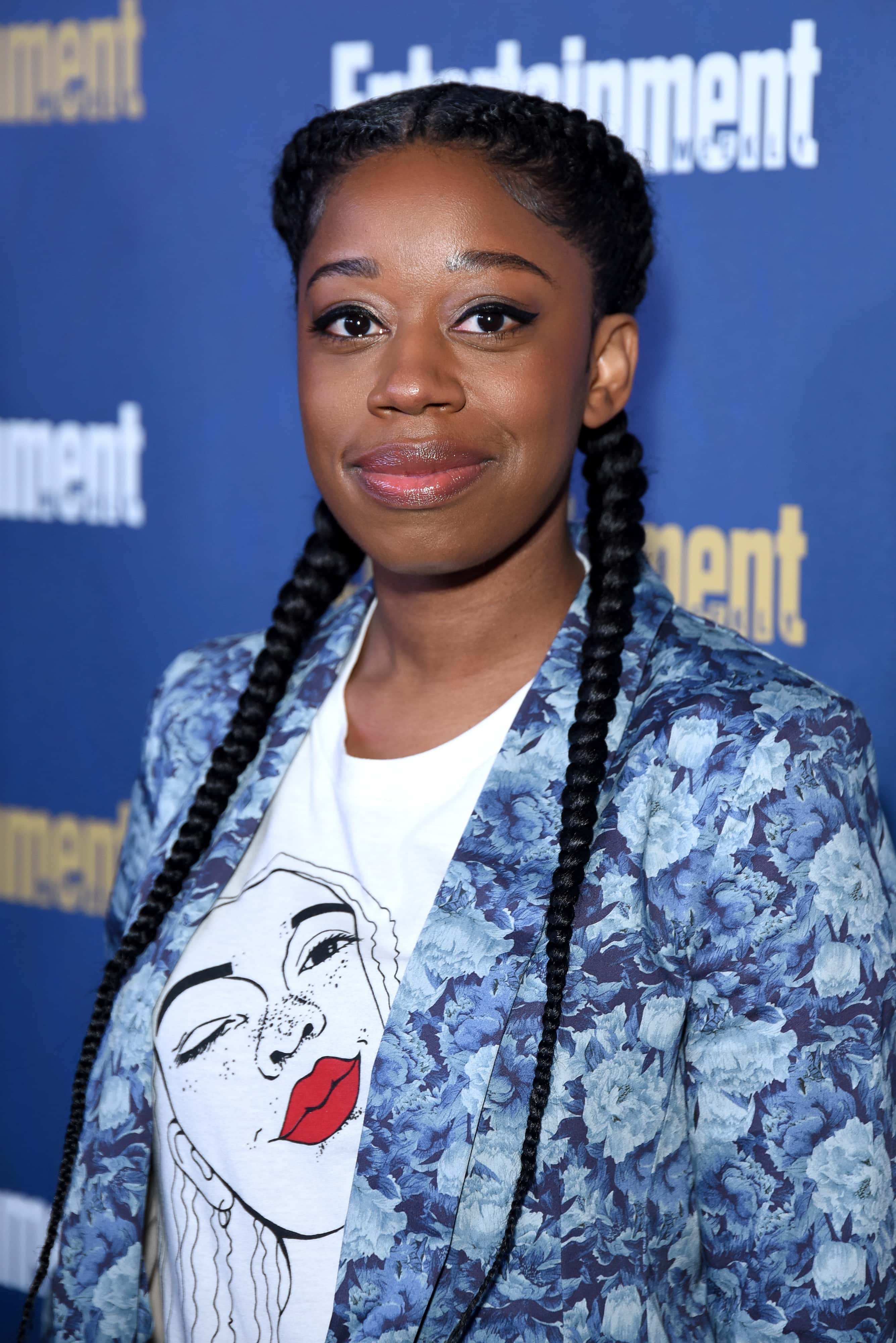 Diona Reasonover is an actress and writer, known for her roles in 'NCIS' (2003), 'The Standoff' (2015) and 'The Night Watchmen'. Reasonover is a member of improvisation group Ham Radio, which performs around Los Angeles and is also a member of the long-form improvisation group Essence. She has also dabbled in voice acting and did the voice of Mary-Anne in Doris & Mary-Anne Are Breaking Out of Prison. She is best known for starring as Forensic Scientist Kasie Hines in hit show 'NCIS'.

Rocky Carroll
A classically-trained actor with a deeply-rooted seed in theatre, Rocky Carroll has solidified his career in cinema, stage and television with varied and impressive performances. The actor and director is known for his roles as Joey Emerson on the Fox comedy-drama Ro, as Dr Keith Wilkes on the CBS medical drama 'Chicago Hope', and as 'NCIS' director Leon Vance on the CBS drama NCIS and its spinoffs Los Angeles and New Orleans.

David McCallum
David Keith McCallum Jr is a Scottish-American actor and musician. To the older generation, he is perhaps best known for his portrayal of U.N.C.L.E. agent Illya Kuryakin in the hit TV series The Man from U.N.C.L.E. (1964). To younger audiences, he is best known for his superlative portrayal of Dr. Donald "Duckie" Mallard. McCallum and has gained renewed international recognition and popularity for this role.
Newcomers
Gary Cole
American television, film and voice actor. Gary Cole began his professional acting career on stage at Chicago's Steppenwolf Theatre Company in 1985. He is known for his starring roles in the TV series Midnight Caller, American Gothic, The West Wing, Crusade, The Good Wife, The Good Fight, Veep, Chicago Fire, and Mixed-ish. Cole will be joining the series as FBI Special Agent Alden Park in the latest upcoming season.
Katrina Law
The American actress has an array of roles like Mira on the Starz television series, 'Spartacus: Blood and Sand' and 'Spartacus: Vengeance', Nyssa al Ghul on The CW television series 'Arrow', 'Hawaii Five-0' and more. With the departure of both Maria Bello and Emily Wickersham, Katrina Law, who guest-starred on the final two episodes of season 18 as Special Agent Jessica Knight, a member of the REACT Team will be joining as the new permanent member of the team.
Creators
'NCIS' is a media franchise of American television programs and currently broadcast on CBS. Bellisario and Don McGill are the co-creators and executive producers of the series. The series is also the second longest-running show in the US, currently running after 'Law & Order: Special Victim Units'
Trailer
Check out the sneak peek of Episode 1 of 'NCIS' season 19 by clicking on the video below:
If you liked this, you'll love these
'NCIS: New Orleans'
'NCIS: Los Angeles'
'Chicago P.D.'
'MacGyver'