Meghan Markle puts 'Archetypes' podcast on hold amid mourning period after Queen Elizabeth's death Meghan Markle's Spotify podcast 'Archetypes' has been temporarily halted in the wake of Queen Elizabeth II's death on September 8, 2022. This means that no new episodes will be released during the official mourning period of Britain's longest-reigning monarch. So far, three episodes have premiered since the podcast's launch on August 23. The period of 'royal mourning' will continue until seven days after the Queen's funeral on Monday, September 19.
The announcement for the brief pause was made on the Spotify page of the podcast, where a message under the 'About' section reads, "New episodes of Archetypes will be paused during the official mourning period for Her Majesty The Queen." The podcast is part of a lucrative multi-million dollar deal signed by the Duke and Duchess of Sussex with the streaming giant.
RELATED ARTICLES
Meghan Markle has 'SHUT DOWN' her network after Queen's death to prevent 'unauthorized leaks'
Full list of global leaders expected to attend Queen Elizabeth's funeral
Markle's podcast has attracted a lot of criticism since its release. From being slammed for not letting her guests speak to making the show all about herself, there have been many charges against her show. It soon jumped to the number one spot, officially surpassing Joe Rogan's 'The Joe Rogan Experience' to become the most popular podcast on Spotify, but recently slipped to the number two position in the US and India.
The first episode titled 'The Misconception of Ambition' featured tennis legend Serena Williams. This was followed by 'The Duality of Diva' with pop star Mariah Carey. The third episode titled 'The Stigma of the Singleton', which was released on September 6, had the guest star, Mindy Kaling. Subsequent episodes will be out only after the mourning period.
The Duchess of Sussex is currently in Windsor with her husband Prince Harry. The couple, together with the Prince of Wales William and his wife Kate Middleton, was seen greeting the throng of people lined up at Windsor Castle. The "fab four" also looked at the tributes and flowers laid out in respect for the late Queen. This was the first time the two brothers, along with their wives, were spotted together since March 2020.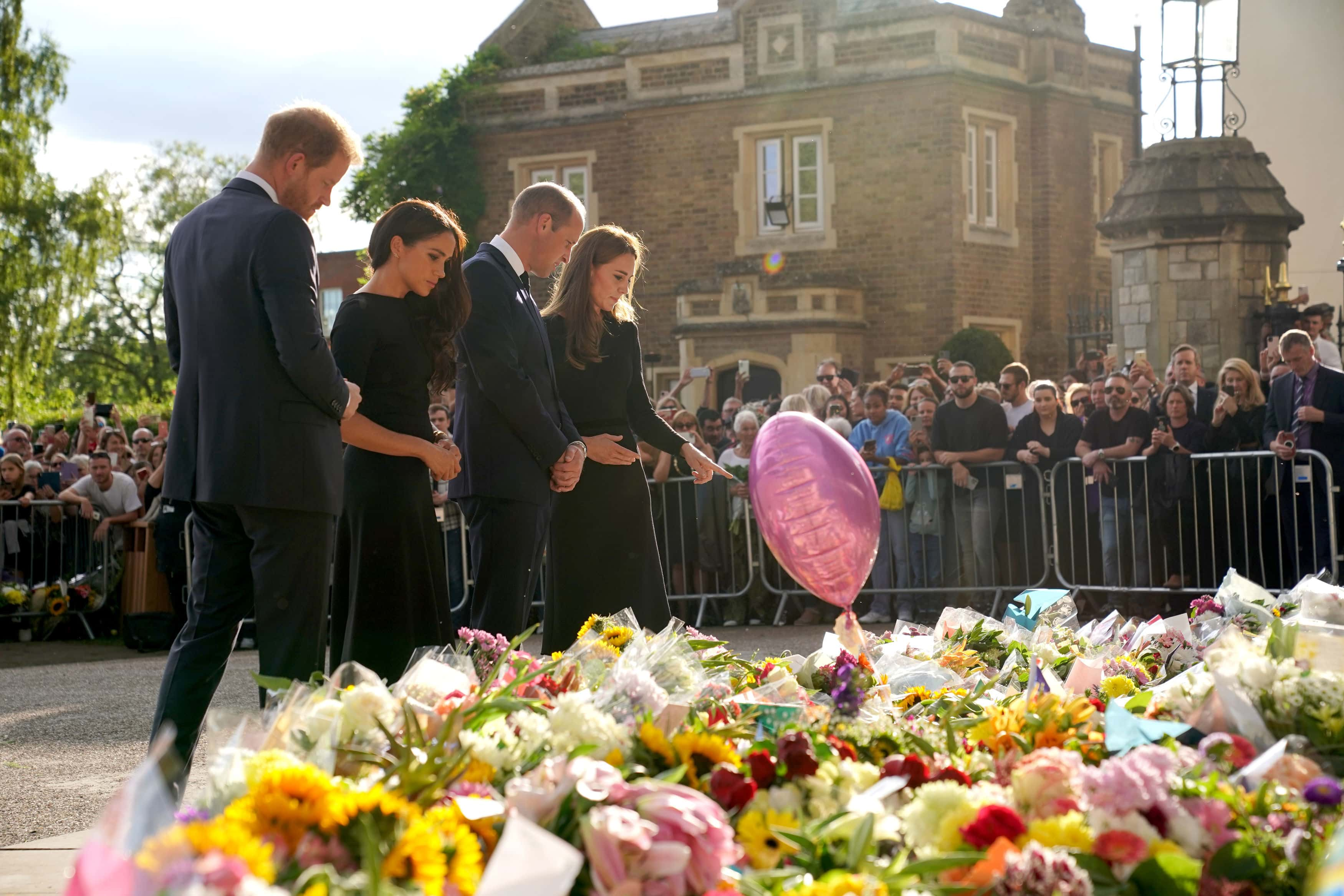 Harry and Meghan are now expected to remain in the UK for the Queen's funeral which is scheduled for September 19. According to the Daily Mail, Buckingham Palace said that the 'royal mourning' will be observed by members of the royal family, royal household staff, and representatives of the royal household on official duties, together with troops committed to ceremonial duties.
Prince Harry paid an emotional tribute to "granny" Queen Elizabeth II. In a statement, he thanked her for her "commitment to service", her "sound advice" and her "infectious smile".