It looks like disgraced TV anchor Matt Lauer is ready to make his comeback. Recently, he had been in the news for getting fired from Today in the light of his sexual misconduct reports and also being forced out of his Hamptons home. He moved into another Hamptons home.
Lauer is believed to be testing waters by coming out of hiding from his Hamptons mansion. His marriage to Annette Roque is now officially over and it is apparent that he is ready to restart his life as told by his pals. But after all these days it seems Lauer will find that quite difficult.
So far, none of the men who have lost their jobs because of the sexual allegations have been able to bounce back successfully. As reported by Vanity Fair and Page Six, Lauer denied all the sexual allegations to NBC executives. "Some of what is being said about me is untrue or mischaracterized, but there is enough truth in these stories to make me feel embarrassed and ashamed. I regret that my shame is now shared by the people I cherish dearly," he said.
Lauer was spotted at the same Upper East Side restaurant with Mitch Modell of Modell's Sporting Goods where Trump's attorney Michael Cohen had a welcome scheduled.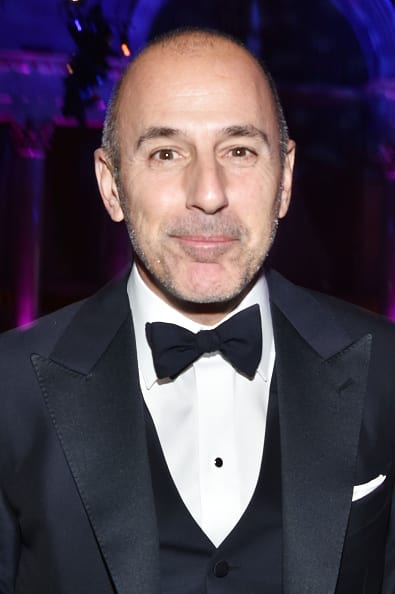 Matt Lauer was accused of sexual misconduct on several counts and it is reported that one particular time he gave a colleague of his a sex toy as a present along with an explicit note explaining how he would like to use it on her. He reprimanded another female colleague of his for not wanting to engage in any sexual activity with him after he randomly dropped his pants and flashed her.
Despite being married, Lauer was never the one to stay loyal but was a regular at making lewd and cheap passes on women. It is believed that in the case of Lauer, sex and work were always dangerously intertwined.