'MasterChef Junior' Season 8: Jillian sent home after fumble with rice during team challenge The contestants of 'MasterChef Junior' are immensely talented, but it looks like this week's challenge has them all feeling the heat! After the pizza challenge, the contestants got a taste of what it's like to work in a team. But now, the question is, will they be able to use it to their advantage?
Love all things food? Looking for more cooking reality shows to feast your eyes on? You might want to consider -- 'Top Chef: Houston', 'Top Chef Family Style', and 'Family Food Fight'.
RELATED ARTICLES
'MasterChef: Legends' Season 11 on Fox: Meet judges Gordon Ramsay, Joe Bastianich and Aaron Sanchez

What is Joe Bastianich's net worth? 'MasterChef' judge was sued for skimming tips from staff

With the young chefs walking into their first field challenge, it was undoubtedly exciting as they got ready to feed people at a renaissance fair. With Ava selected to be the captain of the Blue Team and Maclain as the captain of the Red Team, they both got to pick their team members. Ava, Jillian, Abir, Andrew, Molly, Starla, and Freddy were on the Blue Team. While the Red Team had Maclain, Liya, Grayson, Ivy, Clara, Cruz and A'dan. Both teams had to make meals for 51 people.
While both teams made scotch eggs, they were allowed to decide their entrees. The Blue Team went with chicken legs for the protein, on a bed of rice with Brussel sprouts and the Red Team went with pork chops, mashed potatoes and cabbage. However, when the Red Team ran out of their vinaigrette, they decided to have A'dan take over the captaincy. Maclain noted that A'dan was better at communicating and stated that he set up the team to win and A'dan would lead them to victory.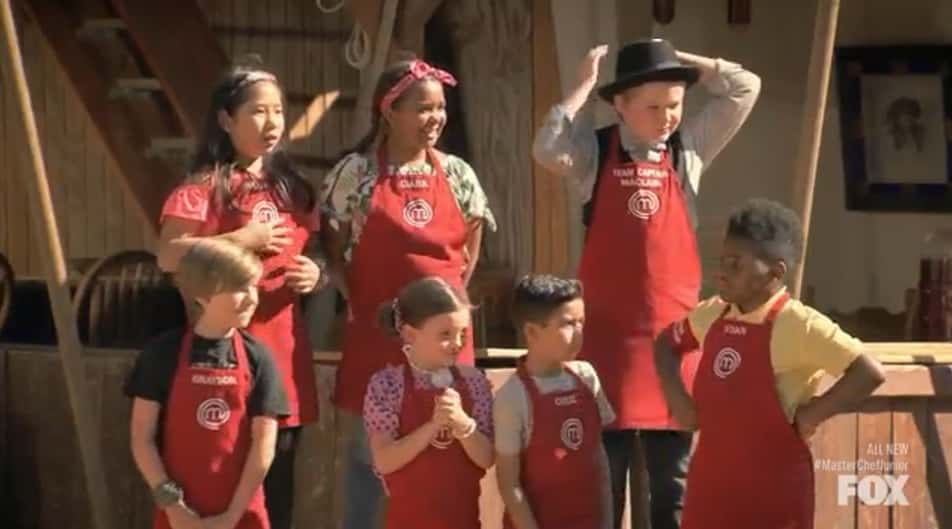 On the other hand, the Blue Team dropped a tray of their chicken, setting them back. To make matters worse, a plate came back with raw chicken and they faced a shortage of rice.
The Red Team ultimately bagged the win when it came down to it. But this also meant that the Blue Team would face elimination. The judges noted that Molly, Freddy and Abir were safe as they helped carry the team along. However, this meant that Ava, Jillian, Starla and Andrew found themselves at the risk of going home. After deliberating, the judges decided that Jillian was the one who would be eliminated, seeing that she fumbled during the challenge, as there were multiple issues with the rice.

Catch Season 8 of 'MasterChef Junior' on Thursdays, at 8 pm ET/PT on FOX.