Loona or G-idle: Who won epic K-pop Verzuz? Date, time, setlist, next episode and all about the battle K-pop fans are relentless when it comes to promoting their favorite groups. One such way lately has been the K-pop Verzuz battles. Based on the popular 'Verzuz' concept – the Apple Music show by Timbaland and Swizz Beatz which pitches different musicians against one another in a head-to-head battle – K-pop Verzuz is a fan organized show without the groups' direct involvement. In the last episode, K-pop groups Loona and G-Idle (stylized as (G)I-dle) battled it out on the show organized by 'stans' of the genre. Let's take a look at all that went down.
Concept
On K-pop Verzuz, fans of the two groups select an equal number of songs that are paired up and played during the live-stream session. Then, each of these songs is played back-to-back and, based on what songs went harder, fans decide which group has emerged the winner. Instead of having the artists physically present to perform the song live, like on Apple Music's 'Verzuz', K-pop 'stans' play their songs one after the other. Their major aim is to promote K-pop groups and expose more people to the music.
Date of Stream
Twitter user @sissythatpatch posted announced the date of the show on her account writing, "K-Pop Verzuz: Loona vs G-Idle / October 25th 9 pm EST" followed by the hashtag #KPOPVerzuz. All information about the show can be found under the hashtag #KPOPVerzuz. Before the start of the show, the same user wrote, "Will be starting in five minutes or so just getting the songs right."
Set-list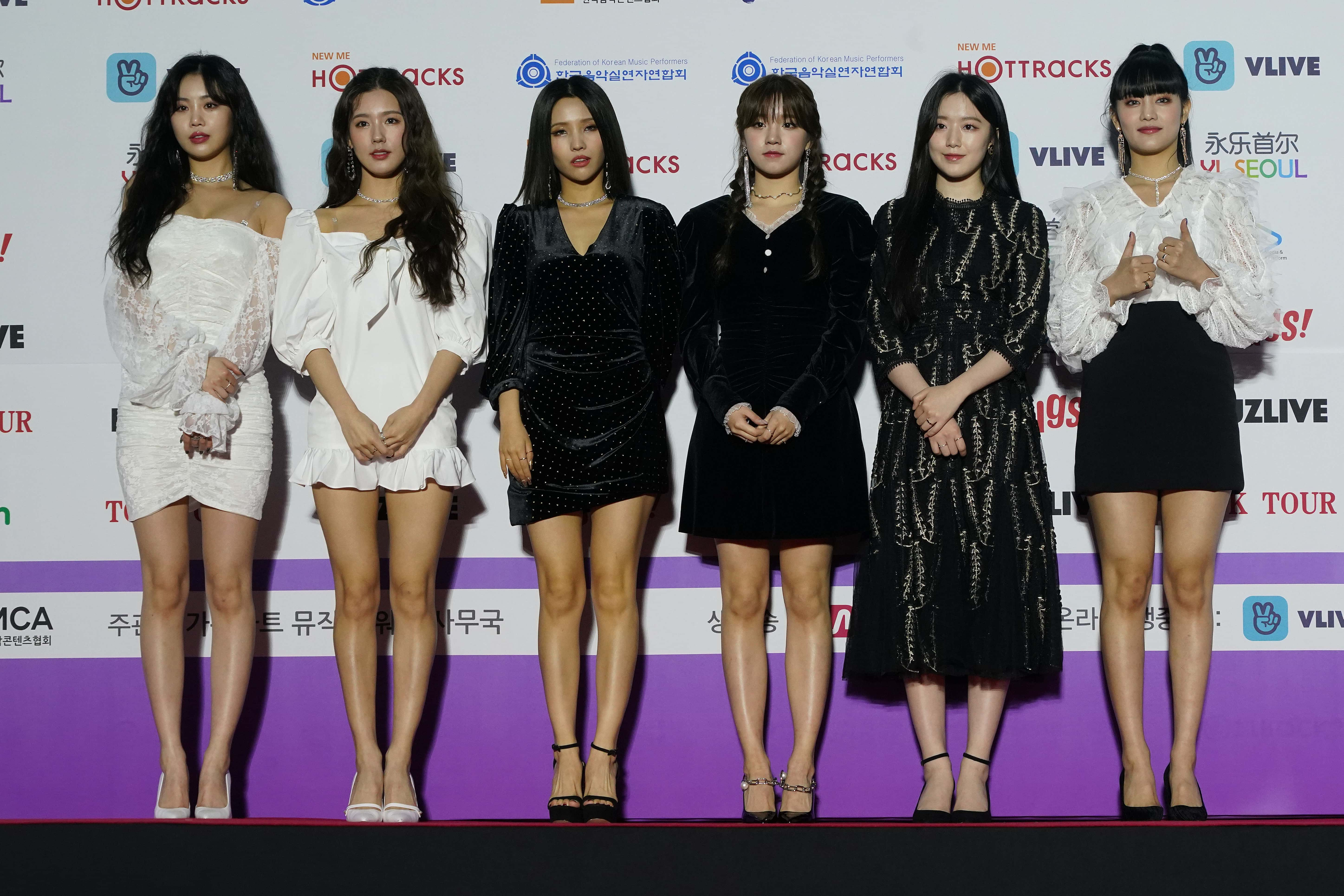 The set-list of G-Idle versus Loona was as follows (G-Idle songs appear first followed by Loona's tracks):
'Latata' vs. 'Hi High'
'Uh Oh' vs. 'Colors'
'I Wanna Be' (by Key) vs. 'Puzzle'
'Hann' vs. 'Curiosity'
'What's in Your House' vs. 'Butterfly'
'Don't Text Me' vs. 'Sweet Crazy Love'
'Light My Fire' vs. 'Star'
'Oh My God' vs. 'Eclipse'
'Maze' vs. 'Favorite'
'Pop Stars' (by KDA) vs. 'Why Not'
A Twitter user posted the set-list saying, "The official setlist for tonight's," while another wrote, "Playlists from tonight's Verzuz."
---
Playlists from tonight's VERZUZ:

— I Pray for the Carbz...Streaming Why Not! OUT NOW! (@sissythatpatch) October 26, 2020
---
Where to Watch and Next Episode
The K-pop Verzuz episodes are streamed live on podcast app Podbean. It can be accessed by following Twitter user @sissythatpatch. For instance, today's link was tweeted saying, "We Live! #KpopVerzuz I'm starting a live cast on Podbean."
The next episode will feature the K-pop groups Girls' Generation and 2NE1. Announcing this, the user tweeted, "K-pop Verzuz: Finale / Girls' Generation vs. 2NE1 #KPOPVerzuz Nov 1st, 9 pm EST." As mentioned in the tweet, the episode will stream on Podbean on November 1, 2020, at 9 PM EST.
Reactions
Twitter was quick to respond to the K-pop Verzuz episode and talk about who won between Loona and G-Idle. One user commented, "Oh yeah LOONA cleared like shit CTFUUU" followed by "this whole set being 'cute next to gorgeous'". Another wrote, "Loona won every set and this ain't even me being biased," while a fan commented, "loona cleared I am so sorry."
---
This whole set being "cute next to gorgeous"

— :full_moon: (@Abalisah) October 26, 2020
---
One more fan wrote, "loona cleared but gidle really had some hits YUP," while another said, "loona won team idle was such a flop with their choices." A different fan tweeted, "LOONA cleared so hard but Whats in Your House and PopStars won their rounds YUP"
Loona consists of members HeeJin, HyunJin, HaSeul (leader), YeoJin, ViVi, Kim Lip, JinSoul, Choerry, Yves, Chuu, Go Won, and Olivia Hye. G-Idle consists of six members Miyeon, Minnie, Soojin, Soyeon, Yuqi, and Shuhua.
Share this article:
Loona or G-idle Who won epic K-Pop Verzuz? Date, time, setlist, next episode & all about the battle