The joyous last moments of Lila Valutyte: Girl, 9, seen playing with hula hoop minutes before brutal stabbing In a chilling video, a nine-year-old girl named Lilia Valutyte was stabbed to death by a 22-year-old suspect from Boston while she was happily playing in the street with her five-year-old little sister. Lilia was brutally murdered outside her mother's embroidery shop in Boston, Lincolnshire, at around 6.20 pm on Thursday, July 28. Lilia died from a single stab wound authorities said.
The CCTV footage of the crime scene was obtained by ITV News. From the video, emergency services could be seen rushing to the scene to save the nine-year-old's life where she was stabbed to death in Boston, Lincolnshire. In the video, Officers are seen running to Lilia 10 minutes after she is said to have been attacked. Paramedics attempted to save her life as well, but their efforts were futile.
RELATED ARTICLES
Florida parents let daughter, 4, AMBLE NAKED on street, arrested for child endangerment
Claudia Hernandez tortured 3-yr-old daughter to death during 'exorcism', later said 'it is what it is'
The CCTV footage can be watched here. The footage shows her playing with her younger sister 10 minutes before the attack. Lilia was playing with a hula hoop in daylight while their mother was at work. Residents were then seen gathering on Fountain Lane, shocked before an officer escorted them away.
The killer was identified as Deividas Skebas, 22, who is a Lithuanian national and a resident of Boston. Skebas was charged with murdering Lilia at Lincoln Crown Court on Monday, August 1. He has been kept in custody until his next appearance at Lincoln Crown Court on September 19, at which time a provisional trial date will be set.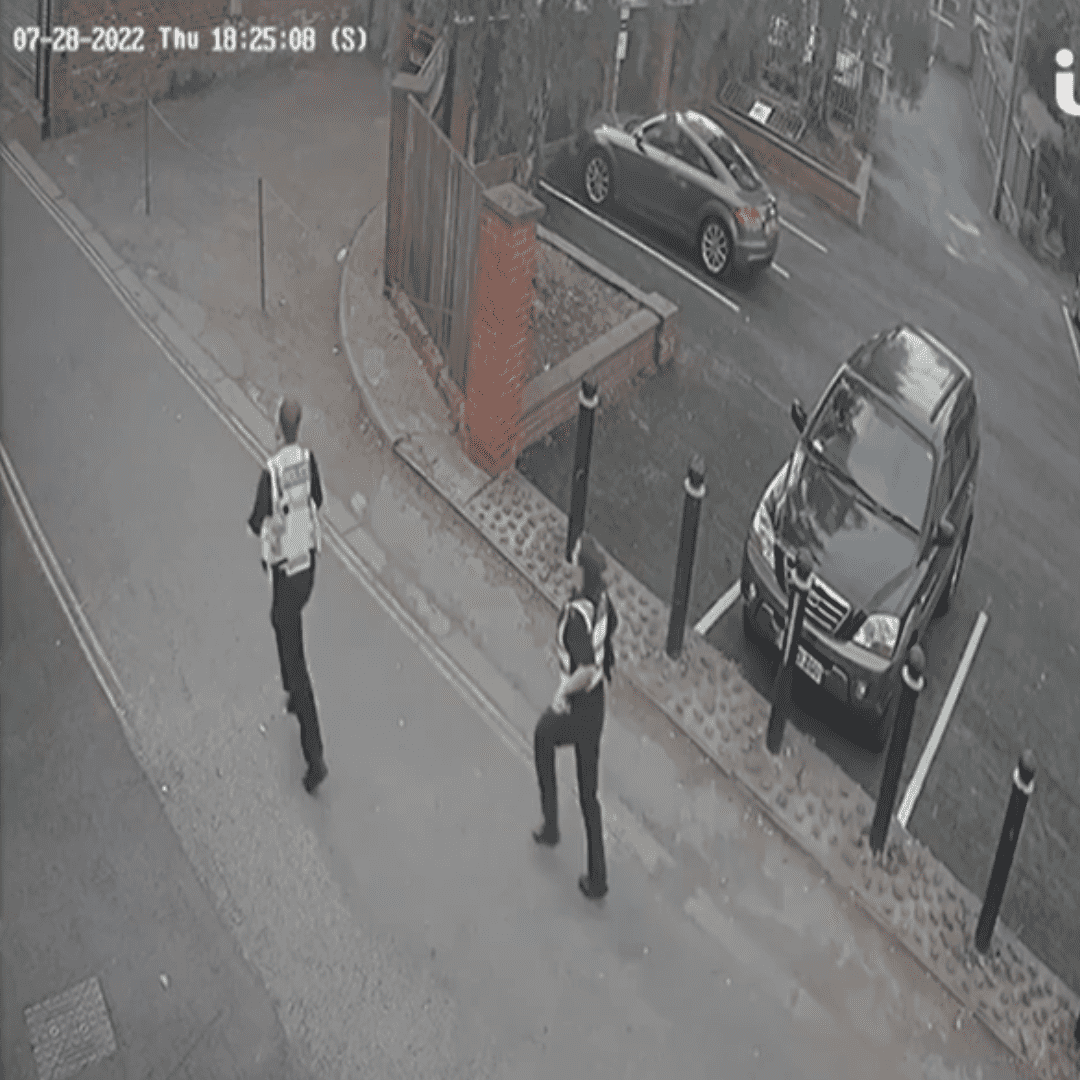 Skebas was born in the industrial city of Utena in north-east Lithuania, where his family still resides. He is said to have moved to the United Kingdom, then back to his home country, before returning to Boston recently. Over the weekend, white-suited forensic officers searched his home on Thorold Street, which overlooks Boston's Central Park, for clues, ITV News reported.
Lilia's family was said to be in hiding after the tragedy for fear of being targeted, The Sun reported. A family friend said they are ''so, so worried'', adding, "They have not been able to stay at home. They are worried whoever did this could still be out there. They are worried they could be a target". ''It is just so awful — they have the impossible task of trying to come to terms with the loss of Lilia. Then they still feel they need to protect their other little daughter".
Another family friend described Lilia as ''a nine-year-old angel'' and ''one of the most beautiful creatures'', adding, ''None will feel her mother's pain. The girl was a ray of the sunlight, just like her parents, who were the main helpers of our community and school events. The pain is unspeakable. We are devastated at this shocking news! Rest in peace, little angel", Sun reported.
Lilia's death was described as "heartbreaking" by Chief Superintendent Martyn Parker, who added that the case "has affected many people in Boston and further afield". ''Our thoughts remain with Lilia's family at this extremely difficult time,'' the officer added. Lilia's parents are being supported by specially trained officers, according to Lincolnshire Police.
On Sunday afternoon, the Boston community was ''scared'' by Lilia's death, according to a service of prayers and reflection held at St Botolph's church. The associate rector, Jane Robertson, described how the 14th-century Gothic church echoed the sound of children's happy voices during play activities earlier last week.
''Who would have guessed that these scenes would be replaced with such sadness?'' she asked. "We can't begin to understand how they are feeling,'' she says of Lilia's family's "sheer pain". ''How can this happen in a sleepy Lincolnshire market town?'' Perhaps there is anger as well as grief, and possibly some fear.''