When will Kendrick Lamar drop new music? Fans hope for rapper's return as J Cole unveils album: 'We need you' After teasing his fans for months, J Cole finally raised the curtain on the release date of his much-awaited sixth studio album 'The Off-Season'. Taking to his official Instagram account, the 36-year-old rapper shared the big news with his six million followers, revealing that his new full-length record will hit the internet on May 14.
The news of Cole dropping his brand new album was soon trending on Twitter. However, his counterpart Kendrick Lamar also became a hot topic of discussion on the micro-blogging site as many hip-hop fans begged for the latter's album. Lamar's last album 'DAMN' was released in 2017 and it has been four years since the multi-platinum rapper dropped a full-length project.

RELATED ARTICLES
Will J Cole retire after 'The Fall Off'? Rapper teases new mixtape 'The Off-Season', fans say 'don't ever retire'
J Cole 'The Fall Off': Release date, concept, tracklist, how to live stream, pre-buzz and all you need to know about rapper's sixth album
Will Kendrick Lamar drop a new album soon?
Kendrick Lamar's 'Damn' was one of the biggest albums of 2017 but the multiple Grammy-winning rapper disappeared from the scene to focus on his new project. Lamar, who also goes by the name of K-Dot, is known for taking a long gap between all his albums but when Cole announced his latest project, it got the fans excited for Lamar's album, hoping he might also reveal the release date soon.
Lamar's record label Top Dawg Entertainment recently tweeted a cryptic post about releasing new music, which made fans wonder if it was going to be Lamar, SZA, Isaiah Rashad or Schoolboy Q, who are also signed with the same label. The tweet posted on April 28 read, "THE WAIT IS OVAH!!!! #TDE". Lamar was also supposed to headline the seven-day Roskilde Festival in the coming few months, which meant he will only hit the stage with his new songs. Unfortunately, the fest got canceled due to the ongoing pandemic. Apart from these subtle hints, the Pulitzer Prize winner was also spotted in different locations in 2020 while shooting a music video.
'I need something to get me excited'
Speaking in an i-D interview earlier with Baby Keem, Lamar opened up on the process of making music and revealed that the long gaps between his albums were always intentional. The 'Humble' hitmaker, who produced and curated the soundtrack of 2018 'Black Panther', said, "I can't do the same thing over and over. I need something to get me excited." Apart from this, there was also a rumor about a collaborative album of Dr Dre, Eminem and Lamar and this further got the fans hyped. Lamar is best known for his singles such as 'B***h, Don't Kill My Vibe', 'Swimming Pools (Drank)', 'King Kunta' and 'Alright'.
'We need you'
Hip-hop fans might have got elated with the news of J Cole finally dropping his new album but taking complete advantage of the occasion, many rushed to Twitter to demand a new album from Lamar. Speaking on the same lines, one user stated, "J cole dropping an album this month..Now just need Drake, Kendrick, EARTHGANG, JID to drop their albums." Another said, "New J Cole album 5/14. Now just Kendrick to drop one." One added, "So potentially we could get a J. Cole, Kendrick Lamar, Drake and SZA album this year. So stoked for this!!!! Let's go!!!!"
The next one posted, "Alright. So, J Cole announced his new album today and it comes out next week. TDE is announcing something special releasing this Friday, and if it's a new Kendrick Lamar album…..bruh, I will fucking combust. I. AM. SO. FUCKING. READY. Hip-hop is healing. The world is healing." One shared, "J Cole. Thank you. Can't wait. Kendrick...wya? We need you." One individual asserted, "After I hear j Coles album drake and Kendrick have 24 hours to respond with release dates." Another fan concluded, "J Cole album incoming, I think it's high time fans started begging Kendrick for his..."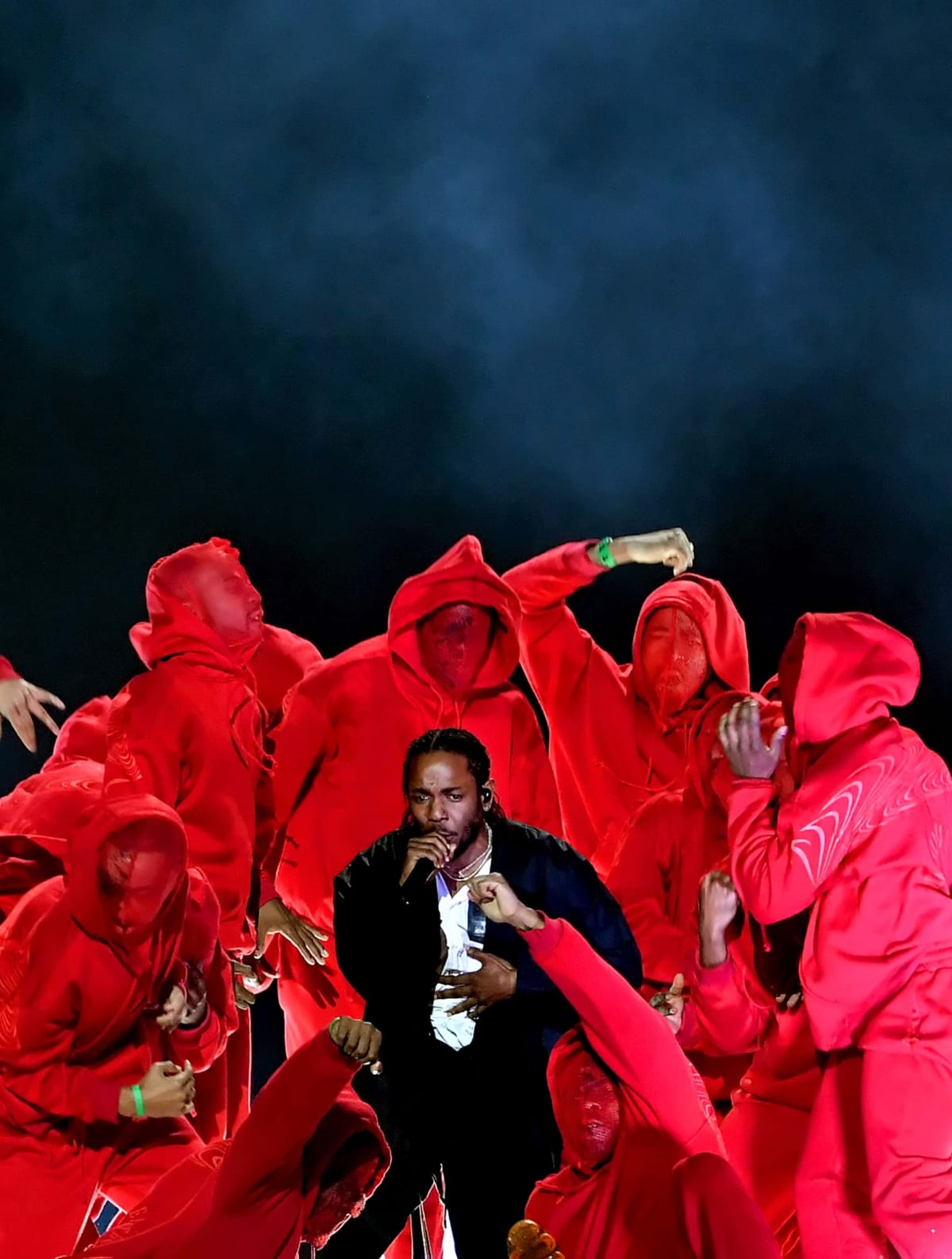 ---
J cole dropping an album this month..Now just need Drake, Kendrick, EARTHGANG, JID to drop their albums 😩

— Yr2000 (@y_r_2_k_) May 4, 2021
---
---
New J Cole album 5/14. Now just Kendrick to drop one 💯

— Jason Garvert (@Garvert_39) May 4, 2021
---
---
So potentially we could get a J. Cole, Kendrick Lamar, Drake and SZA album this year. So stoked for this!!!! Let's go!!!!

— it is what it is (@FreeOlum1d3) May 4, 2021
---
---
Alright. So, J Cole announced his new album today and it comes out next week. TDE is announcing something special releasing this Friday, and if it's a new Kendrick Lamar album…..bruh, I will fucking combust.

I. AM. SO. FUCKING. READY. Hip-hop is healing. The world is healing.

— Sué (@Josueisinbed) May 4, 2021
---
---
J Cole. Thank you. Can't wait. Kendrick...wya? We need you.

— E (@_ericdonaldson_) May 4, 2021
---
---
After I hear j Coles album drake and Kendrick have 24 hours to respond with release dates

— nath (@justnath7) May 4, 2021
---
---
J Cole album incoming, I think it's high time fans started begging Kendrick for his...

— Sanni Eniola Ibrahim (@Youngearnny) May 4, 2021
---