Is Kanye West leaving LA after Kim Kardashian divorce? Rapper plans life in Wyoming and Atlanta post split Kanye West won't live in Los Angeles, California, after his divorce from Kim Kardashian, an ex-staffer of the rapper has revealed. The former employee also stated that the billionaire is planning to make his Wyoming ranch and an Atlanta church his homes. The source told The Sun that West's distance from Kim and her "momager" Kris Jenner will prove good for his mental health.

Kim filed for divorce last week. She and West were married for seven years, and they share four kids. As per reports, the socialite has asked for joint legal and physical custody of their children - 7-year-old North, Saint, 5, Chicago, 3, and one-year-old Psalm. The insider said that West will keep coming to Los Angeles to see their kids as well as his Yeezy headquarters in Calabasas, CA.
RELATED ARTICLES
Kim Kardashian files to divorce Kanye West after 7-year marriage, Internet says 'I could give a rat's patootie'
Kanye West and Kim Kardashian's divorce: Who gets what from $2.2B fortune with $100M lavish homes and $3.9M cars?

The former worker of the music and fashion mogul told The Sun, "Kanye's going to live in Wyoming, and Atlanta, LA is not going to be his home. He's better off being away from her [Kim], her mom Kris and that whole environment but he'll still see his kids. The divorce is going to remove a stressful situation from his life and it will be better for his mental health. A guy that's as busy as him, he doesn't need any distractions."
The insider also talked about West's estranged wife's regular visits to Wyoming before she filed for divorce. They said, "He always used to look forward to her visits at the ranch. He would flip that place upside down and turn it inside out before she got there to make sure she'd be happy. He'd clean up everything, He'd get people away and out of there and stand them down if there were too many people around or anyone she might not like. He went out of his way to make it 'all about Kim.' I saw that with my own eyes. But when she left he was negatively impacted, whether it be fights they had or the fact she was going. He was never in a good state, her visits weren't mentally healthy for him, one way or another."

According to the source, the 43-year-old is "laser focussed" and "analytical" while dealing with any issues because of his bipolar episodes. "Guys like him are laser focussed, I'm referring to his medical condition, and he's very analytical. So when he and Kim had issues, he had to focus on that, it really occupied his time. God knows, this guy is being pulled in ten different directions at all times: his music, his fashion, business. He's a great dad and he loves his kids, that's not going to change," the insider added.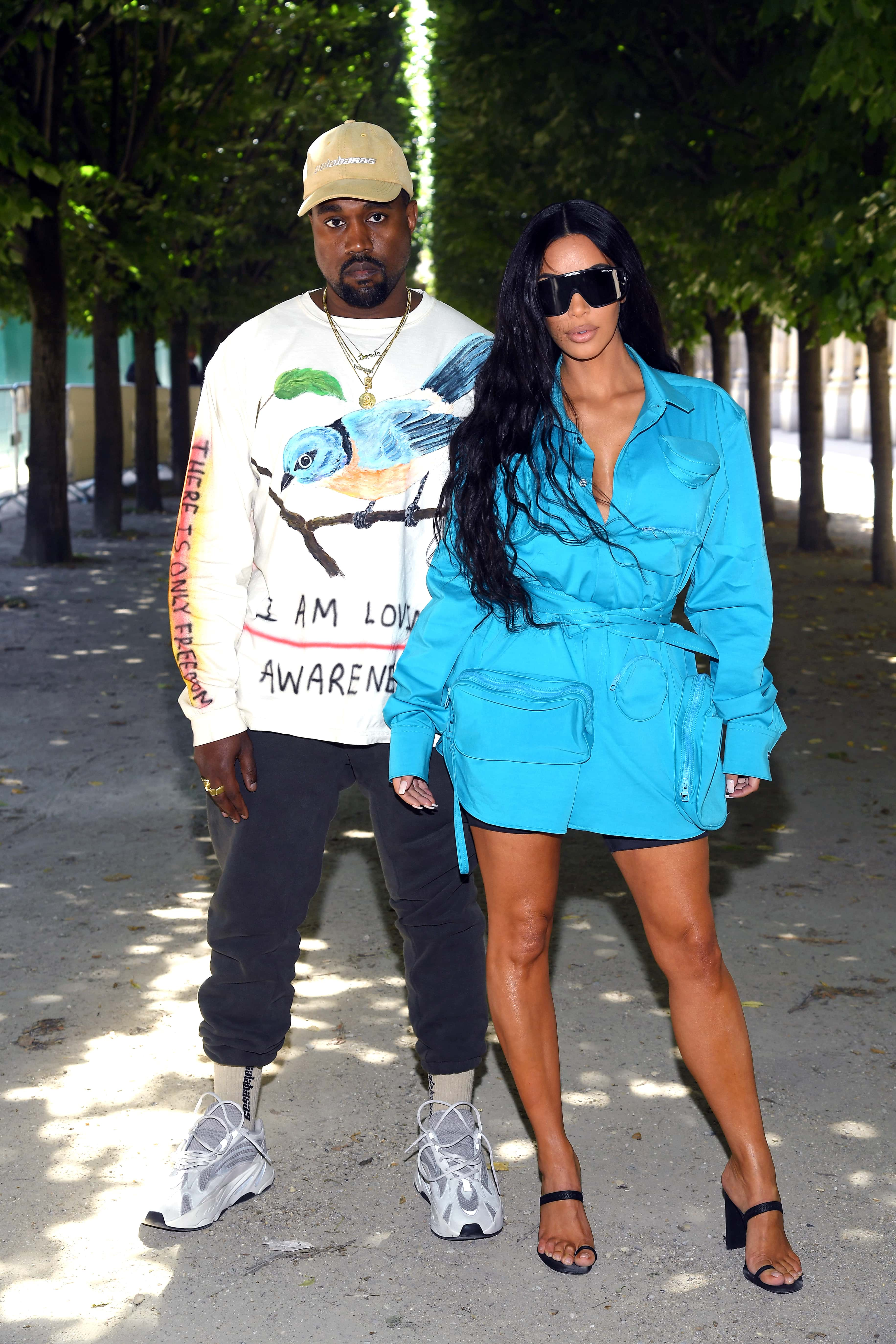 Earlier, a report in January stated that West wanted his family to move with him to Atlanta, Georgia. He reportedly wanted to live in a new home there with Kim and their kids, but the 40-year-old was reluctant to move. A source said at the time, "Kanye came to Kim with this plan that the family should all move to Atlanta, where he is in the middle of a project to build a 'church'. He was talking about a new start and a new life and full of plans, but Kim put him straight and said there would be no move to Atlanta for her and the kids, and their future was in LA. She even suggested he would be happier, creatively, if he moved there alone. I think that was the final straw for her - she doesn't want to move away from LA - her life is there, her work is there and she wants her children to grow up with their cousins."