Kanye West wears Marilyn Manson shirt to Diddy's party, trolls say 'man's losing it'
Kanye West was spotted at Diddy's party wearing a long Marilyn Manson shirt along with a new full head mask and a pair of Balenciaga shades Kanye West wearing a Marilyn Manson shirt in the inset (Photos by Kevork Djansezian/Getty Images/[email protected])
Kanye West surely had a lit weekend as he turned up at P Diddy's Club Love House Party and played a bunch of his songs from his 10th studio album 'Donda'. The Grammy-winning rapper was spotted having a gala time with the legendary hip-hop mogul and record producer along with other close friends.
The 44-year-old rapper was, however, trolled on the Internet after many noticed his brand new outfit. Kanye was seen wearing a long Marilyn Manson shirt along with a new full head mask teamed up with a pair of Balenciaga shades. Social media users were left stunned after spotting Kanye donning the Manson shirt as the latter is currently facing sexual harassment charges from several women. Social media users soon took to Twitter and slammed the 'College Dropout' hitmaker for his latest stunt. Kanye apparently shares a great rapport with Manson as he also brought him to his 'Donda' listening event at the Soldier Field stadium in Chicago on August 26.

RELATED ARTICLES
Kanye West Verzuz Drake: Fans say 'this ain't never happening'
Who is Christina Milian's husband? Kanye West bragged about 'hooking up' with popstar
Kanye West faces heat for wearing Marilyn Manson shirt
Kanye bumped songs like 'Off the Grid', and 'Jail Pt.2' among a few others while hanging out with Diddy at his exclusive party. His song 'Jail Pt.2' features the sexual abuse-accused Manson and homophobia-accused rapper DaBaby. The acclaimed hip-hop artist was dragged brutally on the Internet after he got the two at the 'Donda' event for a performance. Speaking of the Marilyn Manson shirt, it apparently belongs to a brand called Vetements and is reportedly part of their Fall/Winter 2018 collection. The shirt is priced at $970.

In early 2021, several actresses and other women accused Manson of sexual abuse and assault. Here's looking back at those times when Manson openly discredited everything that rock music stands for. Actress and former partner Evan Rachel Woods accused Manson of grooming her as a teenager and abusing her "horrifically" for years. 'Game of Thrones' actress Esme Bianco claimed that Manson raped and electrocuted her while also bruising her with a 'Nazi knife'. Musician Phoebe Bridges shockingly revealed the existence of a "rape room" at Manson's house where he allegedly inflicted sexual violence on many women. The goth singer's ex-assistant Ashley Walters also sued him for sexual assault and battery. Photographer Erica Von Stein has accused him of playing a warped sex game where he "forced female fans" to strip and rated their breasts and hips. Manson is yet to face any criminal charges and Kanye's supposed support to the singer time and again has pissed off the Internet repeatedly.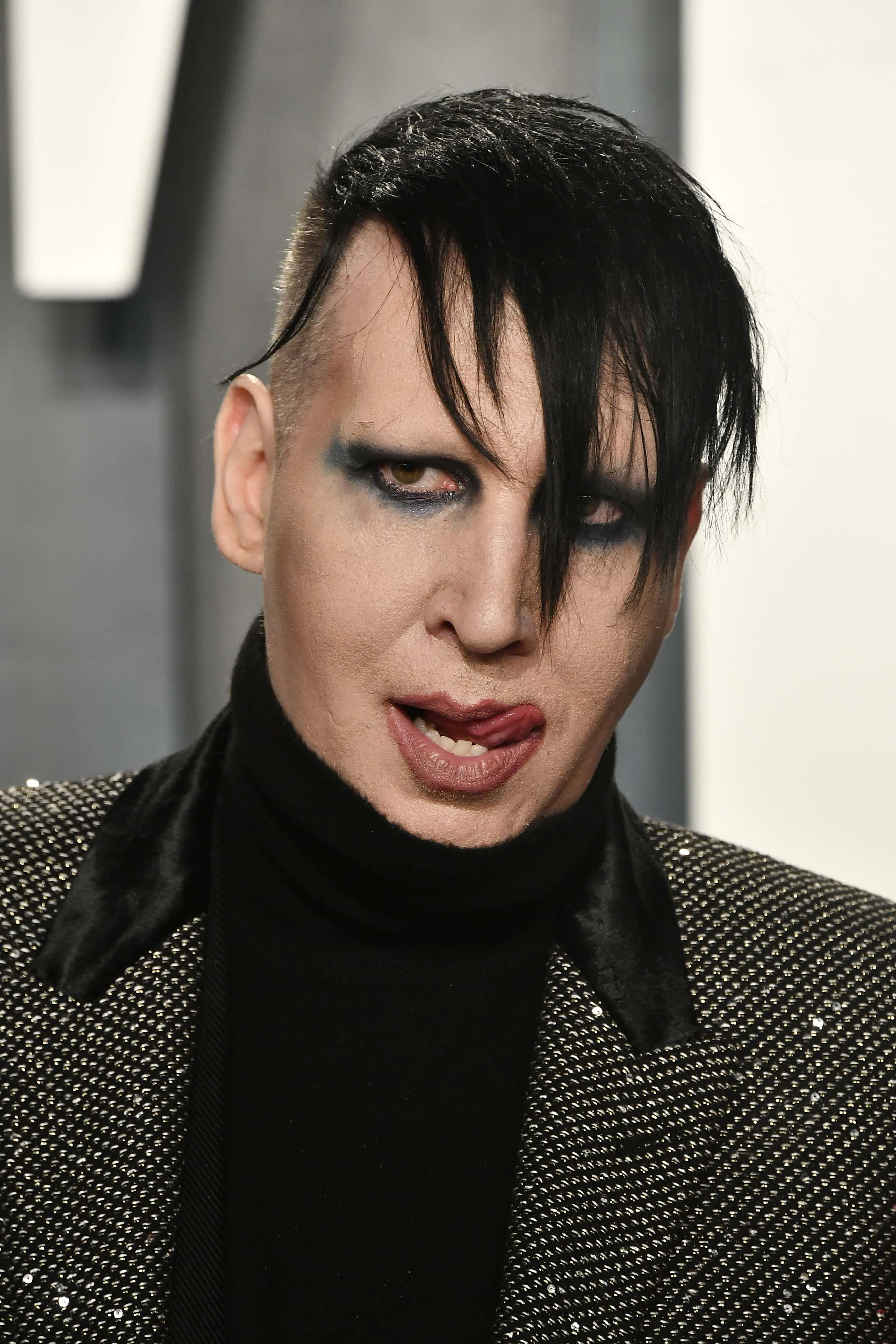 'WTF is wrong with this man' asks Twitter
While taking a dig at Kanye West, one user stated, "Dude wtf is kanye doing with that Marilyn manson outfit. This new ye x manson is not it." Whereas, another posted, "There's no way Kanye is wearing a jacket with Marilyn on it like wtf is wrong with this man!?" The next one added, "Why tf is Kanye wearing Marilyn Manson gear bruh take that weird s**t off please." Another chimed in and tweeted, "Kanye doubling down on his support for Marilyn Manson by wearing an Unsafe shirt with his image." One user claimed, "Mans losing it" as another concluded, "Why Tf are people still supporting Kanye after he put Marilyn Manson in his album."
---
dude wtf is kanye doing with that Marilyn manson outfit. This new ye x manson is not it

— S. (@Senieah) September 26, 2021
---
---
there's no way Kanye is wearing a jacket with Marilyn on it like wtf is wrong with this man!?

— Riley West🦋 (@OdiousAF) September 26, 2021
---
---
Why Tf are people still supporting Kanye after he put Marilyn Manson in his album 🙃🙃🙃

— Lil Sash X (@sushikage7) September 26, 2021
---