How did Johnny Ventura die? Internet mourns tragic death of 'Dominican legend' Johnny Ventura died of a heart attack on Wednesday afternoon, July 28. He was 80 years old. The news of his death was confirmed by his son, Jandy Ventura.
Reportedly, Ventura was admitted to the emergency room at the Clinica Union Medica del Norte, in Santiago, north of the Dominican capital. He fainted during a private medical appointment. Johnny Ventura was a world-renowned merengue music legend. We have witnessed the demise of several great music icons recently. Dusty Hill, Biz Markie, Sound Sultan, Robert Eugene Steinhardt are to name a few.
READ MORE
Who is Johnny Ventura's wife Josefina Flores? Musician's father in law didn't approve relationship
How did MC Kevin die? Brazilian singer fell to death from hotel room just two weeks after marrying girlfriend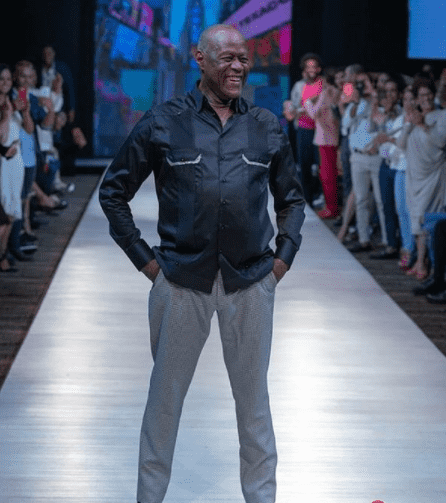 The Dominican merengue singer was one of the most popular merengue singers and performers since the 1960s. Ventura holds the credit for modernization of the merengue rhythm as he introduced saxophones, trumpets, piano, drums, electronic effects, timpani, and incorporated elements from other rhythms without losing the essence of the merengue.
Just a few hours before his death, Johnny Ventura posted a video of himself dancing with a fan on his Instagram and wrote, "I miss the human warmth of my audience. Let's continue to protect ourselves to return to normality soon."
'Johnny Ventura was supposed to immortal'
As soon as the news of Johnny Ventura's demise broke out, fans posted consoling messages on Twitter, remembering the great musician. One fan wrote, "Oh my heart hurts One of the greatest merenguero of my country. Farewell Johnny Ventura "El Caballo". Merenguero Hasta La Tambora." Another tweeted, "This one is painful. RIP to the Dominican legend, Johnny Ventura." One tweet read, "Not Johnny Ventura he was suppose to immortal." Another fan commented, "Here listening to Johnny Ventura is disbelief that he is gone. Wow." One user tweeted, "johnny ventura walked into my sister's job once back in 07 and after chatting with her, offered our family comped passes & hotels to one of his shows in atlantic city. he was that type of person. just a generous and gracious soul." Another wrote, "Johnny Ventura passed away. A Dominican legend. Wow." One tweet read, "Wow Johnny Ventura!? Hoping this news of his death isn't true."
---
Oh my heart hurts 😭💔

One of the greatest merenguero of my country. 🇩🇴

Farewell Johnny Ventura "El Caballo". Merenguero Hasta La Tambora. pic.twitter.com/Hqg6iGa9PR

— MARI⁷ *dnaworld is in twt jail* (@mikrokosmosland) July 28, 2021
---
---
Not Johnny Ventura 😭 he was suppose to immortal

— ᴄ ʜ ᴀ ʀ ʟ ɪ ᴇ 🇩🇴🇬🇷 (@doctorintensooo) July 28, 2021
---
---
Here listening to Johnny Ventura is disbelief that he is gone. Wow.

— Stephy Liz (@StephyLizx3) July 28, 2021
---
---
johnny ventura walked into my sister's job once back in 07 and after chatting with her, offered our family comped passes & hotels to one of his shows in atlantic city.

he was that type of person. just a generous and gracious soul. ❤️

— Mother of Namjoon's Children 🧈 (@HouseOfCruz) July 28, 2021
---
---
Johnny Ventura passed away. A Dominican legend. Wow.

— Pfizer Goddess (@Mamma_Mcfly) July 28, 2021
---
Share this article:
Johnny Ventura died age 80 heart attack Dominican republic merengue singer Internet mourns death