Krysten Ritter's Jessica Jones may finally create an identity for herself by embracing her powers in season 3
The character has always been her own worst enemy and the final installment may ultimately see her embrace her powers and admit that she is and will always be a superhero Marvel's 'Jessica Jones' isn't a typical superhero story. Krysten Ritter, who plays the character is a broody, cynical, hard-drinking private investigator who tries to fight crime and bring justice by using the least amount of the superpowers she's bestowed with. She may have solved cases, brought baddies to justice, but if at all there is a bigger enemy that she has had. It's her own self.
Season 2 shows Jones trying to sort out her mental health, move on from alcohol abuse and create her own identity. She is still trying to come out of the trauma of killing Kilgrave (David Tennant), the supervillain, in the opening season. But ending his life has rather exacerbated the pain as she still struggles to find out who she is; the superhero or the murderer Kilgrave intended to turn her into.
The second season pitted Jessica against herself. Her rocky relationship with her partner/sister Trish Walker (Rachel Taylor) didn't help either and the duo locking horns at the end of the season only meant Jones had to choose who she would be quickly rather than operate in the grey area between superhero and a reluctant superhero.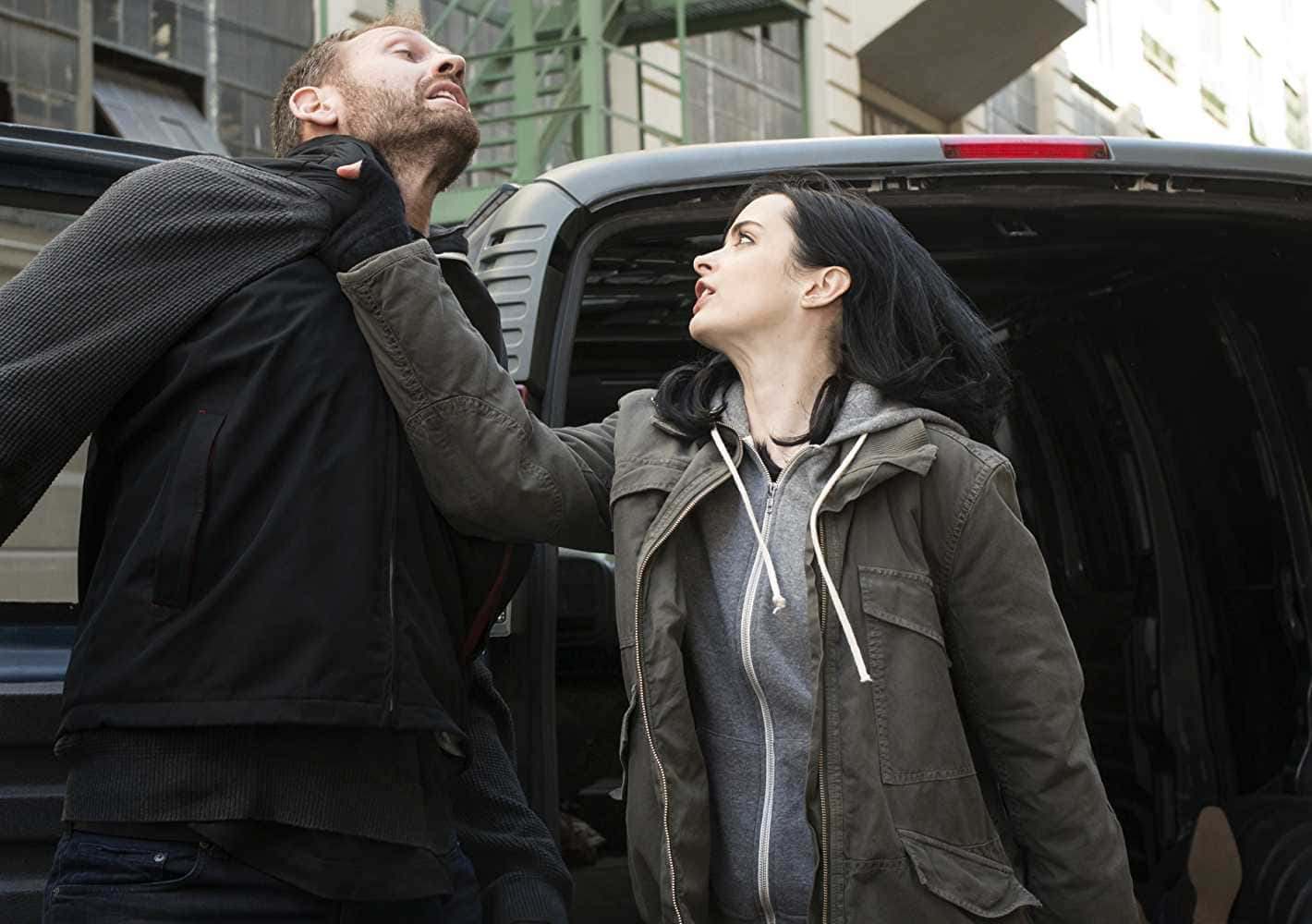 The trailer of season 3 has already seen a villain term Jones as a cheater and a fraud, implying that time is running out for the superhero to make up her mind. She faces a new challenge as a psychopath tries to bring her down by hitting her weaknesses.
Even in the comics, Jones was shown to be a complex character with traits much akin to what is shown on the show, but with season 3 being the last season, it's time she makes the call and creates an identity. Personally, the easiest way to make the decision is to embrace her powers rather than try and avoid them. It is here that Trish proves to be a stark contrast. She always desired powers and when she finally receives them, she has clarity on the way forward, irrespective of what the outcome is.
Conversely, it should also be kept in mind that Jones' powers were a result of her mother Alisa Jones (Janet McTeer) being experimented upon, but again, Jones had enough opportunities to make up her mind.
Come season 3, there will be a new villain, the sociopathic Foolkiller, who will be taking over for Tennant's Kilgrave. The trailer already shows him having the upper hand over the superhero and how Jones takes on the challenge is something that will be answered over the course of the season. Also, given that this is the last we will see of the series, Jones may actually take the call rather than remain complicated and confused.
In all probability, we may see Jones finally admit to what she is and always has been - a superhero with a lot of good left in her - and sometimes, to overcome evil, certain rules may have to be broken. Hopefully, we may also get to see her unite with Trish. The duo make a hell of a tag team.
'Jessica Jones' premieres on Netflix June 14.