I'LL BE THERE FOR YOU: Johnny Depp fans thrilled as Jennifer Aniston follows actor on social media
'Jennifer Aniston follows #JohnnyDepp  And do you see who she doesn't follow?' asked Deppheads on social media Jennifer Aniston followed Johnny Depp on Instagram amid his trial with Amber Heard (Photo by Gregg DeGuire/Paul Morigi/Getty Images)
The $100 million defamation dispute between Johnny Depp and Amber Heard has gripped the world, and now celebrities are taking sides. Jennifer Aniston followed the actor, 58, on Instagram on Thursday, May 5, according to Radar. The 'Friends' alum, 53, does not, however, follow Heard on the platform as of now.

Many users on social media reacted to it as one person wrote on Twitter, "♥️ Jennifer Aniston follows #JohnnyDepp And do you see who she doesn't follow?" "This is BIG that Jennifer Aniston followed Johnny... she's HUGE on equality, women's rights, etc. she would NEVER follow him if she did not believe he is the victim!!" another user added. "Yeah, I'd love to see Johnny with Jennifer too. She's one of the most beautiful, strong-minded, real, and true women out there. They would take Hollywood by storm. ❤️," another remarked. Although many Amber fans were not so impressed just like one person wrote, Of all the hundreds of A list Johnny Depp's PR team begged to follow Depp on Instagram, only Jennifer Aniston & Momoa started following him. Who's next?! Tell me your smear campaign didn't work, without telling me your smear campaign didn't work. 💀"
RELATED ARTICLES
Jennifer Aniston lost 30 pounds to land role in Friends as she was considered 'too heavy'
Is Jason Momoa Team Johnny Depp? Amber Heard's 'Aquaman' co-star follows him on Instagram
Aniston isn't the only Hollywood star who has backed the 'Pirates of the Caribbean' actor. Depp's Instagram followers increased dramatically after he began appearing in a US court in a lawsuit involving Amber Heard. Salma Hayek, Zoe Saldana, and a slew of other celebrities have just started following him on social media. Earlier, Paul McCartney performed 'My Valentine' on Tuesday, May 3, with the music video featuring Depp playing in the backdrop.
---
this is BIG that Jennifer Aniston followed Johnny... she's HUGE on equality, women's rights, etc. she would NEVER follow him if she did not believe he is the victim!! #JohnnyDepp #JohnnyDeppIsInnocent

— ⚯͛ (@antisocial_btch) May 6, 2022
---
---
Yeah, I'd love to see Johnny with Jennifer too. She's one of the most beautiful, strong minded, real and true women out there. They would take Hollywood by storm. ❤️

— 🎶💃🏻Mary-Jo Caira🇨🇦🎶 (@Mary_Jo19841985) May 6, 2022
---
---
Of all the hundreds of A list Johnny Depp's PR team begged to follow Depp on Instagram, only Jennifer Aniston & Momoa started following him. Who's next?!

Tell me your smear campaign didn't work, without telling me your smear campaign didn't work. 💀 #IStandWithAmberHeard 💜 pic.twitter.com/jQJNOcxaOE

— Amber4Ever ✊🏻💜 (@tpwk_now) May 9, 2022
---
---
He definitely needs friends right now. No pun intended.

— HeartShineGirl (@heartshinegirl) May 7, 2022
---
For the past few weeks, Depp and Heard, who married in 2015 and divorced in 2016, have been arguing in court. On May 5, Heard, 36, testified against her ex-husband, revealing the alleged physical abuse she suffered at his hands. She stated in court, "My head was bleeding from the ripped out hair chunks of hair on the floor all over the place." "I thought this is how I die. He is going to kill me and he won't even have realized it ... I just could hear myself scream until I couldn't hear myself anymore. I could just hear him say he was going to kill me," she added. Depp and his attorneys issued a statement following her dramatic testimony, alleging that she had been 'giving the performance of her life' on the stand in the Virginia courtroom.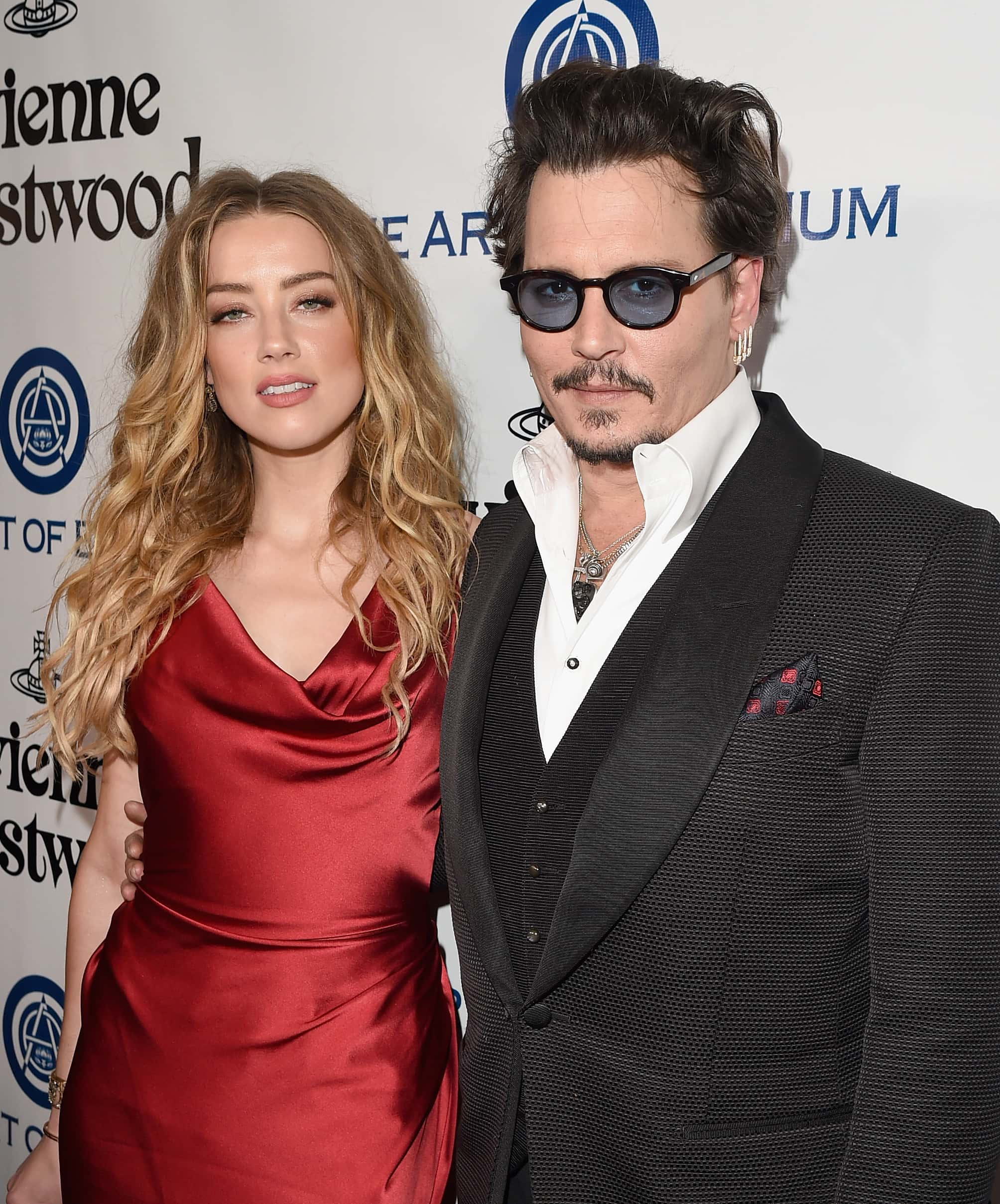 Earlier, Heard claimed she was the victim of abuse in an op-ed for The Washington Post in 2018. Despite the fact that she didn't mention Depp by name, he claimed the piece wrecked his career and sued her for defamation. Heard, on the other hand, is standing by her accusations and has filed a countersuit against the 'Pirates of the Caribbean star.' Depp has also previously claimed that he never abused Heard. "The only person I've abused in my life is myself. Sir, if anyone had a problem with my drinking, at any time in my life, it was me," he remarked. The ongoing trial will resume again on May 16 after a week's break.