Amber Heard must be dragged to court for hitting Johnny Depp and not just canceled, say fans after audio leak
The recent resurfacing of Amber Heard confessing she 'hit' ex-husband Johnny Depp has social media trending 'Justice for Johnny Depp' Amber Heard and Johnny Depp (Getty Images)
Less than a week ago, shocking audiotapes of a verbal altercation between former spouses Amber Heard and Johnny Depp were leaked, wherein Heard can be heard confessing that she did, in fact, physically abuse Depp too. And the social media is on a meltdown with people calling out Heard for her hypocrisy, as a domestic violence activist, and demand her being dragged to court instead of just being subjected to the highly popular cancel culture.
As previously reported by MEA WorldWide, the tapes — which date back to 2015 when the now-estranged couple tried to talk through their marriage problems — were acquired from a "well-placed source." In the tapes, Heard says, "I'm sorry that I didn't, uh, uh, hit you across the face in a proper slap, but I was hitting you, it was not punching you. Babe, you're not punched." She continues, "I don't know what the motion of my actual hand was, but you're fine, I did not hurt you, I did not punch you, I was hitting you."
Heard also tells off Depp for leaving the late-night fight, saying, "You are such a baby. Grow the f**k up Johnny. You poke an animal enough, it is eventually, it doesn't matter how friendly it is, it's not cool."
When Depp responds saying he left out of fear that the fight would escalate beyond reasons, Heard tells him: "I can't promise you I won't get physical again. God, I f**king sometimes get so mad I lose it."
Soon after the tapes were made public, Depp's fans and defenders online began trending the hashtag #justiceforjohnnyepp on Twitter, with most of them citing how quick social and regular media was to accuse Depp of being an abuser and woman beater. What's managed to rattle people, even more, is the fact that Heard maintained the innocent facade for years while advocating for domestic abuse victims, as the murky details of her marriage to Depp and her accountability remained hidden.
"Saddening how amber heard built her career for the past years being the voice for victims of domestic abuse when evidence has finally been brought up that johnny depp was the actual victim of domestic violence :/ an effect- she made it even harder for victims to come forward," shared a Twitter user while another opined: "When Amber Heard accused Johnny Depp of domestic abuse y'all canceled him. She LIED, and intentionally tried to ruin his life. Where tf is this energy now that the truth is out that she's a manipulative monster?"
Listing all the hard facts revealed about the extent of Heard's abuse towards Depp, a user detailed: "I just found out what amber heard did to johnny and i can't believe people still support her. she sliced his finger off, hit him, burned his face with a cigarette and then she LIED. she is an abuser, please don't justify her actions because she is a woman. #JusticeForJohnnyDepp."
Another added: "Amber Heard thought that shitting in Johnny Depp's bed, putting a cigarette out on his face, punching him, kicking a door into his head, drugging him, and throwing things at him were all normal, and she mocked him for telling her to stop. #JusticeForJohnnyDepp"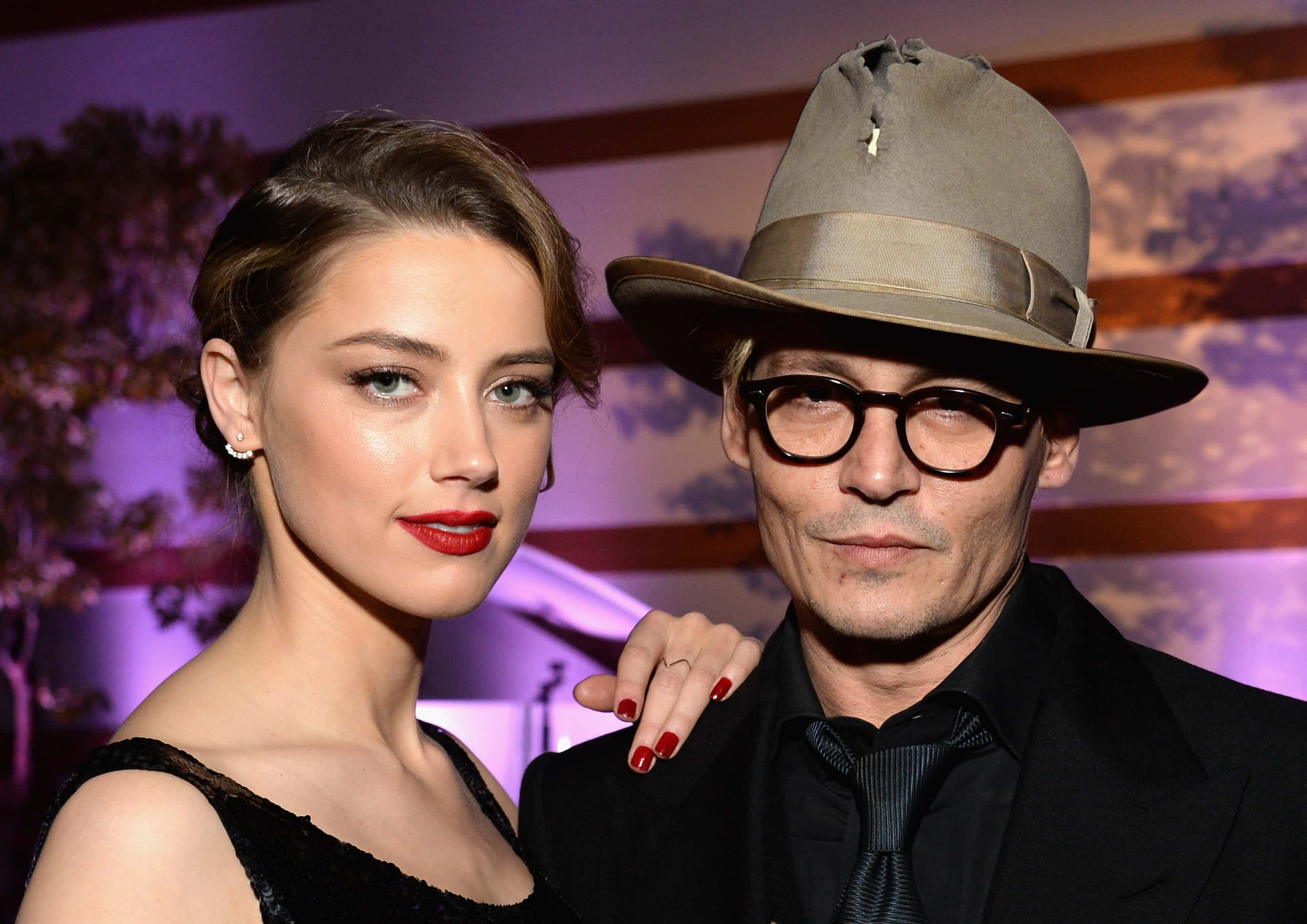 In the wake of these new tapes being exposed, a lot of users also pointed out how shady it is to still maintain the narrative that holds Depp alone accountable. "Whoever that spokeswoman is for Amber Heard, claiming Johnny Depp vindictively leaked the tape and is trying to twist it to clear his name is a fucking whopper. You CAN'T TWIST A VOICE RECORDING. "I was hitting you" "You're such a baby" "grow the fuck up" SHE ADMITTED IT."
Demanding she be shown the same aggressive boycott that Depp was when his domestic abuse allegations had come to light, a fan tweeted: "I want the same exact energy in canceling Amber Heard's career now that there's proof as you all had in canceling Johnny Depp's with none. Now take that energy and get him his role as Captain Jack Sparrow back. Disney should issue him an apology honestly."
And another noted how this invalidates the claims of many women who actually undergo tortures much worse. "Just recently #AmberHeard delivered a speech on domestic violence at the Womens March. PROOF has surfaced that she has been physically, verbally and mentally abusive to Johnny Depp. YOU are the reason doubt comes to mind for actual victims. She needs to be held accountable," they shared.
Summing it up for the entire Depp fandom, a user calmly added: "I don't wish Amber Heard to be canceled. I with Amber Heard to be dragged into court under charges of assault, abuse of an intimate partner, drugging, public defamation and perjury before the court. The charges should be prosecuted with extreme transparency and if found to be true (which after all the published evidence I hardly can think of anything other) lead to severe persecution. Both legal and social."