Upset Jay-Z is trying to convince Travis Scott not to perform at Super Bowl amid NFL controversy with Kaepernick Earlier this week, we'd reported how Maroon 5 - who are scheduled to perform at the 2019 Super Bowl Halftime Show - were having a tough time trying to find artists to feature as guests for their performance.
Well, it looks like the search for Adam Levine and gang is finally over. For now! On Friday, it was revealed that 'Sicko Mode' rapper Travis Scott would be joining Maroon 5 for the coveted 13-minute slot, which on many past occasions has been dubbed the single most watched event on television.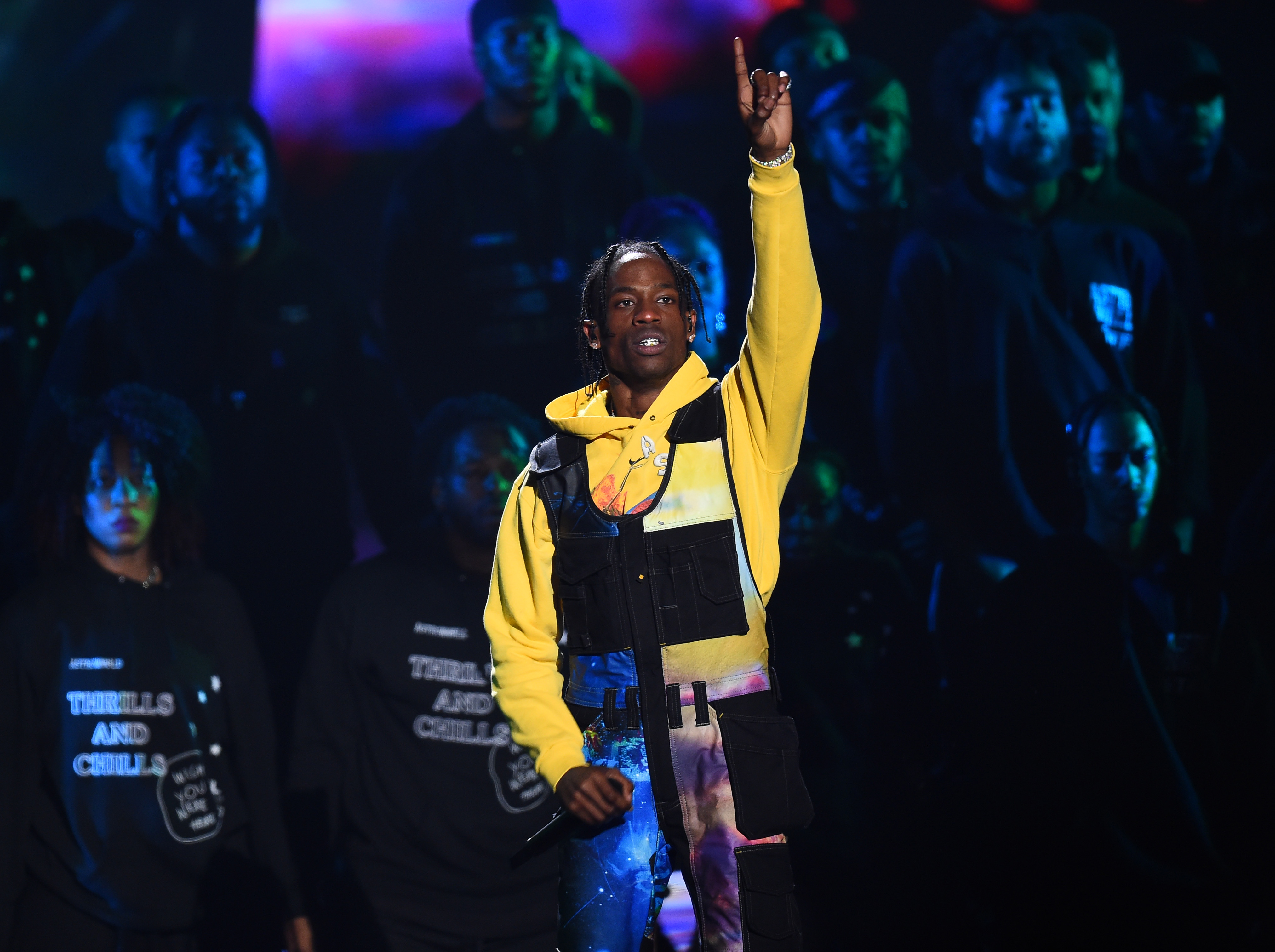 Scott's decision came as something of a surprise, as Rihanna and Mary J Blige's refusal to perform due to NFL's treatment of Colin Kaepernick essentially made the decision a political one. Representatives of Maroon 5 reportedly reached out to Cardi B (who featured on their track 'Girls Like You'), Outkast, Usher, Lauryn Hill and Nicki Minaj among others and are still in talks to finalize the list of guest spots.
But it looks like Maroon 5 and the NFL can breathe a sigh of relief with the first confirmation coming from Scott. However, the 'Astroworld' hitmaker is facing backlash for the decision from some of his most high-profile fans.
According to a report by Variety, Jay-Z, who was spotted with beau Beyoncé at Scott's show in Los Angeles on Thursday night, is "attempting to talk Scott out of performing."
It makes sense, as Jay's been a vocal supporter of Kaepernick's protest, not to mention an advocate in the ongoing protests of police brutality in America. Hov's stance has been made clear enough in his recent works as well. Earlier this July, he produced the docuseries 'Rest in Power: The Trayvon Martin Story', which took an in-depth look at the life of Trayvon Martin, who was shot and killed by George Zimmerman in 2012 - an incident that ultimately sparked the Black Lives Matter movement.
Jay-Z is also rumored to have turned down an offer to perform at last year's Halftime Show due to his allegiance to Kaepernick. He said as much in the lyric of The Carters' song 'Apes**t' in which he raps: "I said no to the Super Bowl: you need me, I don't need you."
Meanwhile, Jay-Z collaborator Meek Mill also expressed his disappointment with Scott on Twitter. "For what????" he wrote while linking to an article about Scott's performance. In a follow-up tweet, he added, "He don't need that he on fire already! Stay strong in this sh*t!"
---
He don't need that he on fire already! Stay strong in this shit!

— Meek Mill (@MeekMill) December 20, 2018
---
It might also be worth noting that the NFL still hasn't made an official announcement confirming Maroon 5's gig for the halftime. The unprecedented delay — 2018 Super Bowl performer Justin Timberlake made his announcement last October — is believed to be due to the delay in confirming a second performer, but now that Scott's appearance looks likely, the announcement could roll out any day now. That is if Jay-Z doesn't succeed in convincing Scott to pull out.