'It's Okay to Not be Okay' Episode 7: Mun-yeong cuts herself away from haunting memories with Kang-tae's help 'It's Okay to Not be Okay' Episode 7 begins with Kang-tae (Kim Soo-hyun) finding Mun-yeong (Seo Ye-ji) in her bed as she suffered from sleep paralysis. He managed to calm her down, put her back to sleep and treated her fever all night long. For the first time, Kang-tae understands why Mun-yeong had told him to 'get lost' when they were kids and how she didn't mean what she said, but was just scared of her mother.
This brings him closer to Mun-yeong than before and also leads him to try and help her in dealing with horrors from the past. However, Mun-yeong's friend of 10 years and the CEO of her publishing company Sang-in learns that she is suffering from sleep paralysis again and tries to get her to leave, but when she doesn't listen, he tries to force her out. Kang-tae arrives right on time to throw Sang-in out of the house. Despite repeatedly telling Mun-yeong that he is not interested in her romantically, Kang-tae got extremely mad when Sang-in said that Mun-yeong was his woman.
So Kang-tae's extreme reaction is not surprising. What is surprising, however, is the fact that Kang-tae took a day off to care for Mun-yeong and took her out for some fresh air to distract her from what happened the previous night. It is at the end of this very lovely day that Mun-yeong confesses to Kang-tae that her nightmares usually feature her mother. It was right after the nightmare that Mun-yeong had tried to cut her long beautiful hair, because it always reminded her of her mother who had told her to never chop her long hair off.
She is unable to, and this saddens her more than experiencing the nightmares themselves. Cutting her hair, or having the strength to cut her hair short would give her power over herself and help her move past the trauma that was inflicted on her by her mother when she was a child. It is Kang-tae who helps her gain the necessary strength to take this very important step.
It is also in this episode that Kang-tae realizes how Mun-yeong has a reason behind acting the way she does. Be it when she had tried to scare an irresponsible father, or when she had had an altercation with a rude reporter; there was a valid reason but she continued to be misunderstood by everyone around her. By helping a patient at the OK Psychiatric facility, Mun-yeong helps Kang-tae understand her perspective on things. For instance, this patient had been suffering from a delusional belief that her dead daughter was still alive. She believed that Mun-yeong was that daughter and by pretending to be the author's mother, she even triggered Mun-yeong's night terrors again.
However, by telling this patient that she was not her mother, that her mother was already dead, Mun-yeong forced the patient to face reality in the previous episode. Now, she also helped the same patient let her burdens go with a simple act that would have seemed absolutely mean, or jerk like to people, but when one takes a closer look; there is more than what meets the eye.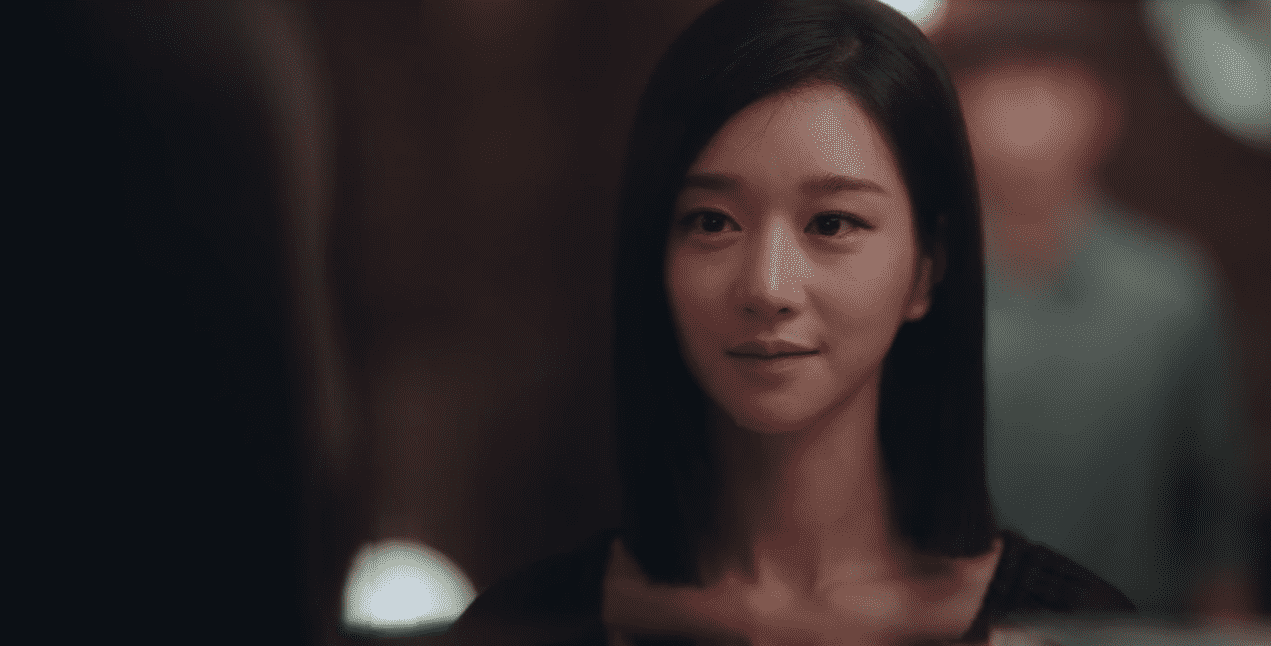 Helping this patient cut herself away from her painful past gives Mun-yeong the strength to do the same for herself and as she sits before the mirror to chop off her hair; what unfolds is an empowering scene. Right after this, we see an interlude of humor when Kang-tae arrives home and looks at her. He is surprised that she cut her hair. However, when she refers to one of her fairy tale books about 'A Cheerful Dog' who couldn't cut off the leash; and says that she managed to do what the dog couldn't; the two end up laughing. Not many would understand that this dog would have been cheerful by day, but by night, he dreamed of being unleashed to experience the onset of spring.
Kang-tae ends up helping Mun-yeong and cuts her hair properly before she could take a look at herself in the mirror. How these two people managed to break away from the pain that had chained them for years is beautifully portrayed.
'It's Okay to Not Be Okay' originally airs on tvN on Saturdays and Sundays at 9 pm KST in South Korea and can be streamed on Netflix.