Inside Jesse Williams' dating history after BITTER split with ex-wife Aryn Drake-Lee
In July 2018, Jesse Williams was mandated to pay Aryn Drake-Lee more than $100,000 per month in child and spousal support Jesse Williams dated Taylour Paige (R) after split with ex-wife Aryn Drake-Lee (L) (Credits:John Shearer and Dia Dipasupil/Getty Images)
Happy 41st birthday to actor Jesse Williams. On his birthday today, August 5, we take a peek into the love life of the charming star. The 'Grey's Anatomy' star was born on August 5th, 1981 in Chicago. The tall, handsome, and charming American actor is best known for his role as Dr Jackson Avery on the ABC Television series 'Grey's Anatomy'. Apart from his endearing portrayal of Dr Jackson Avery on 'Grey's Anatomy', he is a well-rounded man in real life. He is a civil rights activist, actor, director, and producer.
Aside from 'Grey's Anatomy', Jesse appeared in 'The Cabin in the Woods' and 'Band-Aid'. He also took his activist role seriously; after graduating from Temple University with degrees in African American Studies and Film and Media Arts, he spent his earlier years teaching American Studies and African Studies in a Philadelphia public high school. However, Jesse's love life doesn't seem to be as smooth as he is. Recently, Jesse's relationship ended with his three-year girlfriend.
RELATED ARTICLES
Who is Henry? Wendy Williams reportedly marries 'mystery' NYPD officer, friend claims host is 'desperate'
'Relationship was great for me': Aaron Rodgers says Danica Patrick made him a better person
Look at Jesse Williams' relationships
Relationship with Taylour Paige
The actor recently broke up with his girlfriend, Taylour Paige, who he had been dating for three years after his divorce from his ex-wife, Aryn Drake-Lee. Jesse and Taylour met in the year 2018. In their joint interviews with GQ Magazine, the couple shared their relationship publicly.
Their interview revealed how their "opposite" made them want to learn more about each other. "I was in the middle of a conversation with a very close friend, and she walked by. Everything got quiet. I stopped that conversation and said, 'I'll be right back.' I just zoomed in on her. The rest of the night, we were this close to each other, talking, laughing, dancing, and ended up together in conversation until six in the morning," Jesse reminisced the moment he first saw Taylour with GQ. Taylour replied, revealing that she felt the same way.
However, this romantic relationship didn't last long. Just after two months of the former couple's breakup, Taylour appeared to be cozy with musician Kane Ritchotte. She even posted her selfie with Kane on his Instagram. Unfortunately, neither Jesse nor Taylour has been forthcoming about their breakup. Many people began to speculate because they kept their divorce so private. Some accused Taylour of cheating because she recovered quickly from her breakup.
Relationship with Taylor Rooks
Before dating Taylour, Jesse appeared to be in a short relationship with sports journalist Taylor Rooks. There aren't many details about the relationship because it was too short. However once a reliable source told Page Six that "They [Jesse and Taylor] are eager to keep their romance under wraps. Jesse has been going through a difficult divorce from Aryn Drake-Lee, but he's found with Taylor."
Relationship with ex-wife Aryn Drake-Lee
Now we finally come to Jesse's relationship with ex-wife Aryn Drake-Lee. The couple had been married from 2012 to 2020. The couple filed for divorce 18 months after they welcomed their son, Maceo, in 2017. However, the divorce was finalized three years later, in October 2020. The former couple has two children together, Maceo and Sadie. Only a few months after their divorce, the couple began arguing over custody of their two children, with Williams claiming Drake-Lee was limiting his access to them.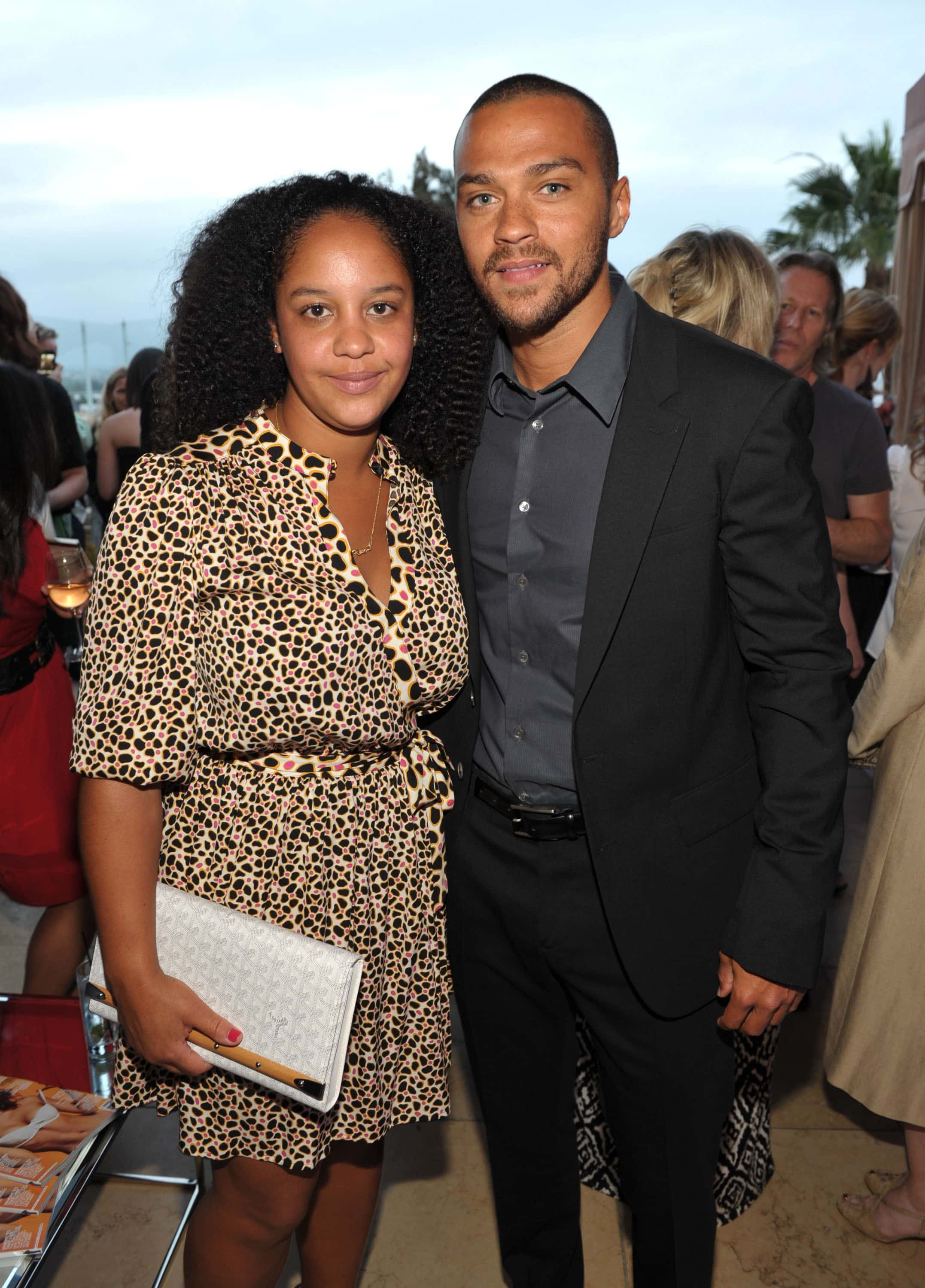 In addition to fighting over custody, the couple fought over money. In July 2018, Williams was mandated to pay Drake-Lee more than $100,000 per month in child and spousal support. The following year, she requested that Williams pay her legal fees as well as the fees of a forensic accountant she hired to review her finances prior to trial. Williams' child support was reduced to $40,000 per month when their divorce was finalized, with the agreement that he was no longer responsible for paying spousal support.
Jesse moved on with some women after the divorce (even though they all didn't work out), but Aryn remained single until now.