"George Harrison made me the prize in a game of pool," claims daughter of Cream drummer Ginger Baker
In her new memoir, Nettie Baker also reveals that the late Beatle tried to "buy" her from her father for £2,000 that same evening.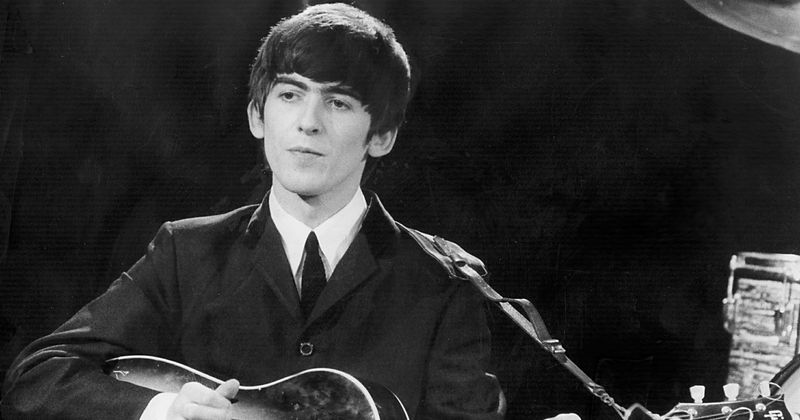 In her new memoir, 'Tales of A Rock Star's Daughter', Nettie Baker, daughter of legendary Cream drummer Ginger Baker has revealed a shocking anecdote about a high profile rock-and-roll party in which she was passed off as the prize for a game of pool by late Beatle George Harrison.
As the Daily Mail points out, the episode took place in 1976 at Clapton's Hurtwood Edge home and more than 40 years later, Nettie recalls it vividly. It was an intimate party at Eric Clapton's Surrey mansion. In attendance were Clapton and his then-girlfriend, Pattie Boyd, her ex-husband George Harrison and his new girlfriend. So were Nettie's father and Clapton's bandmate Ginger Baker and his first wife Liz, who brought Nettie along to the party.
As the gang decided to play a game of pool, Harrison allegedly suggested that the prize for the game should be none other than 15-year-old Nettie, who admittedly "nearly choked" on hearing the suggestion. In her biography, Nettie claims that he even went on to try and "buy" her for £2,000 later in the evening. "After asking my age, George Harrison decided I should be the first prize in a game of pool. Later that evening, he offered to pay my dad £2,000 for me – and I nearly choked," Nettie Baker says.
"People were laughing and taking it in good part when George said it and I was thrilled to be the center of attention – but that was because I was young," she adds. "Nothing terrible happened, but I realize now that was exactly how guys got away with it: because a lot of girls were too young to deal with it."
Of course, the deal was never struck and the party (which apparently had a 'Twelfth Night' theme), moved on, but Nettie admits that she'll never be sure if Harrison was joking or serious. 
The incident is just one of many astonishing revelations in Nettie's memoir, in which she also talks about her difficult relationship with a heroin addict father and a mother with an undiagnosed personality disorder, Ginger Baker's incessant love for his horses, Clapton's inability to pull the rocker out of his addiction and more. 'Tales of A Rock Star's Daughter' is available now and you can order it here.