George Clooney reveals embarrassing moment when his 'real life moves' were criticized during a kissing scene George Clooney remembers the time he was left startled when a director criticized his kissing skills while shooting with a co-star, as he was using his "real life moves" for the scene.
The famous Hollywood star was left devastated and said the embarrassing moment came early on in his career when he was filming an intimate scene with a co-star and he got told off by the director over his moves.
READ MORE
'Because of my vagina?': Jennifer Lawrence livid at being paid $5M less than Leonardo DiCaprio for 'Don't Look Up'
'Avatar: The Way of Water': Here's why James Cameron was hesitant to make 'Avatar' sequels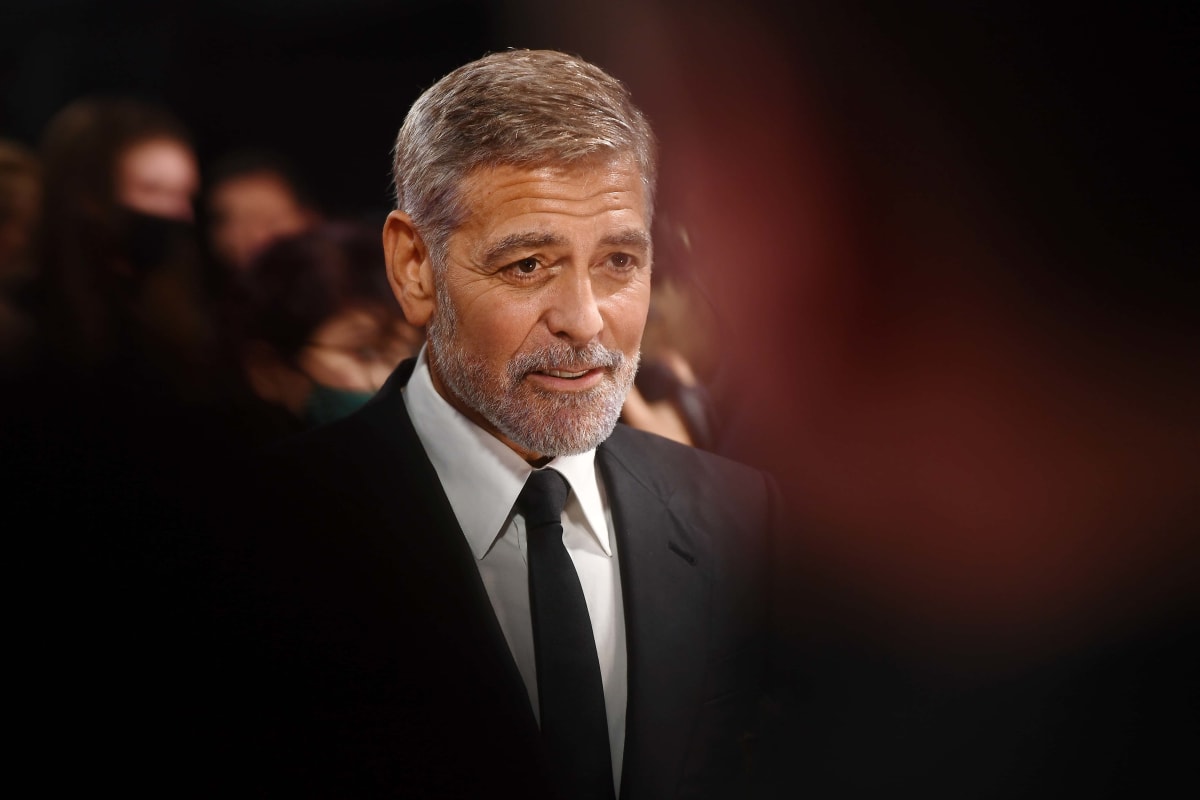 "I remember early on in my career, I had to do a kissing scene with this girl and the director goes, 'Not like that.' And I was like, 'Dude, that's my move! That's what I do in real life!' George explained to The New York Times. Clooney has kissed many famous ladies on the big screen. He kissed Julia Roberts in 2001's 'Ocean's Eleven'. And he went in for a smooch with Vera Farmiga in 2009's 'Up In The Air'. The star also kissed Judy Greer in the 2011 film 'The Descendants'. George who is starring against Julia Roberts will be seen kissing Roberts in their new film 'Ticket To Paradise'. While promoting their latest film together, the longtime friends joked that "it took 80 takes" for them to film the single kissing scene in their upcoming romantic comedy.
"Yeah. I told my wife (Amal Clooney), 'It took 80 takes'", Clooney said of the kissing scene. "She was like, 'What the hell?"' Roberts, who is happily married to Daniel Moder, prompted to explain, "It took 79 takes of us laughing and then the one take of us kissing." "Well, we had to get it right," Clooney, who became close friends with the Oscar-winning actress and developed chemistry from their 2001 film 'Ocean's Eleven'. Clooney revealed their roles were "clearly written" for them by Ol Parker, who originally wrote their characters' names as Georgia and Julian. "I hadn't really done a romantic comedy since 'One Fine Day', I haven't succeeded like Julia has in that forum but I read it and thought, 'Well, if Jules is up for it, I think this could be fun,'' Clooney added. Meanwhile Roberts stated that the movie "somehow only made sense with" her and Clooney due to their "chemistry."