Former CNN host Chris Cuomo says he drinks 'too much' but 'he's not an alcoholic'
Chris Cuomo said he wanted to de-stigmatize conversations about mental health NEW YORK: Chris Cuomo 52, opened up about his personal journey in an episode of his podcast and said, he was concerned about his drinking and was trying to cut down. The anchor said he discussed his personal experience because he wanted to "de-stigmatize" the topic.
Chris Cuomo who is a fitness fanatic was discussing his diet and exercise routine on 'The Chris Cuomo Project' on Thursday, September 8 when he began to narrate his own example and described himself as "a hard drinker" but insisted he's not "an alcoholic" and drank to "deal with emotions."
READ MORE
'Something is going on': KJRH news anchor Julie Chin struggles to speak as she suffers stroke on live TV
Don Lemon called a 'misogynist' after asking fumbling SE Cupp if she had 'mommy brain'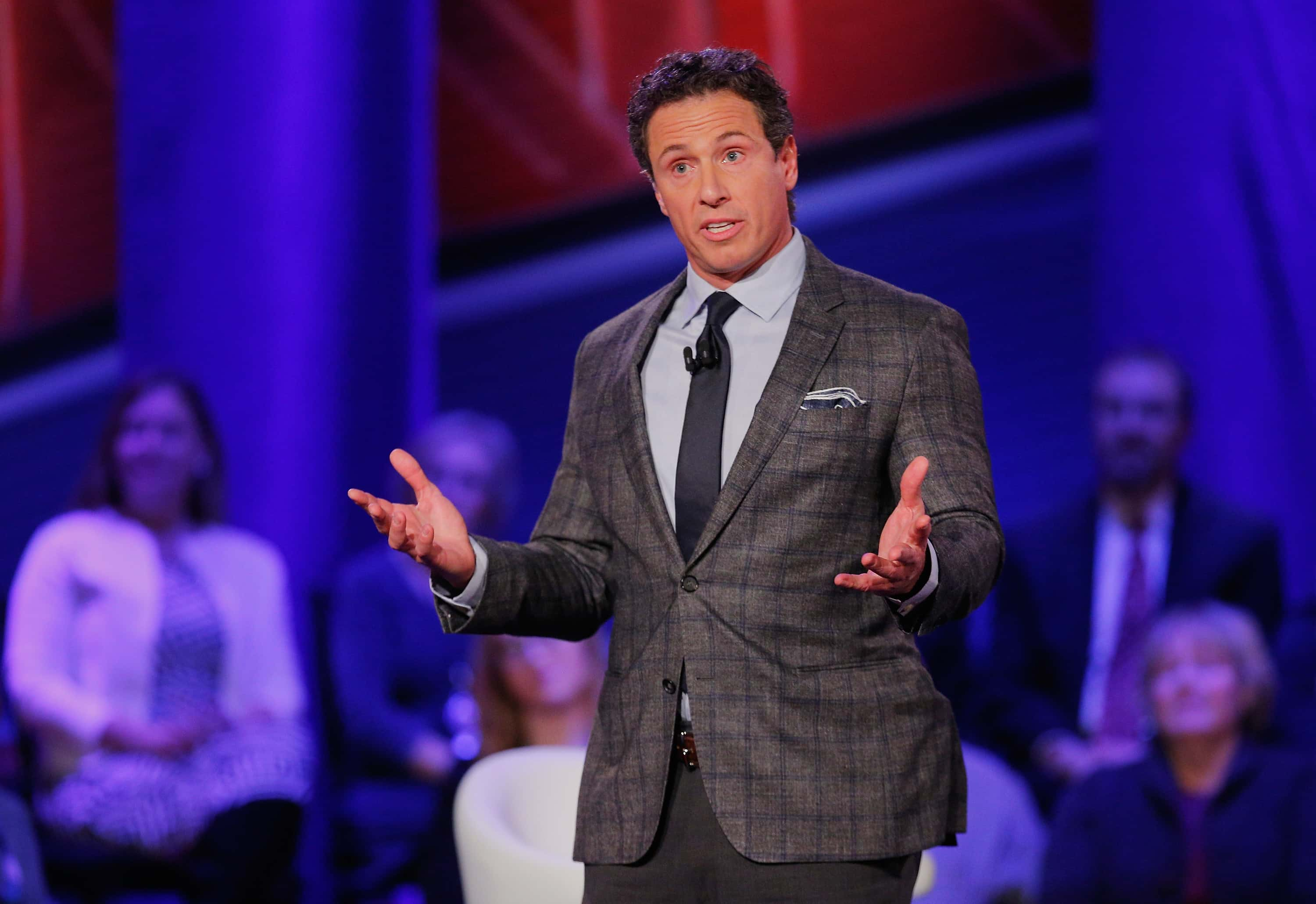 The 52-year-old news anchor was talking about his health on his podcast when he said, "I drink too much." "I'm thinking about that, mostly in terms of why I drink too much," he said. Before bursting into a small crackle of laughter he said, "And I'm probably what people in the sobriety community would call a 'normie' but a hard drinker. I drink, often. And I definitely think it's not always for the right reason." The podcast launched in July seven months after his firing from CNN. He is described as 'a candid, unfiltered talk from his living room couch' in which Cuomo 'opens up about his own mental health struggles, the stigma behind antidepressants, and why therapy matters. Cuomo admitted that he drinks "too much" and continued, "I think it's to settle my mind. I think it's to deal with emotions." "I'm not saying I'm an alcoholic," Cuomo added. "I don't believe in abusing those terms, but it's something I've had to think about, and it's something that I am thinking about and it's something that I'm dealing with because my mental health has become an increasing aspect of my self-concern about how I can be my best. I really believe that, you know, where your head is, is where your life goes."
Cuomo has had a tough year since he began facing pointed questions about the journalistic ethics of helping his brother Andrew, the former governor of New York secretly assisted in crafting the PR for combatting allegations of sexual harassment. The anchor was CNN's top-rated primetime host prior to his firing in December 2021. A move that cost him nearly $15 million in salary that he would have earned if he had served out his last contract. He is currently embroiled in a heated legal battle with the cable network and has demanded $125 million in damages alleging his old company "has a long-established pattern and practice of selectively enforcing its policies based on cynical calculations of public perception." He has recently signed a contract to host a show with News Nation at the massively reduced salary of around $1 million a year, a sixth of his CNN pay packet.
Share this article:
Former CNN host Chris Cuomo says he drinks 'too much' but 'he's not an alcoholic'