EXCLUSIVE | Alexa Swinton reveals what on-screen mom Kristin Davis told her about SATC's success 'Sex and the City' was an iconic show and won several accolades throughout its run. However, the Gen-Z people might not know how iconic the show truly was and was so much ahead of its time. So, it comes as no shock that the 12-year-old actor Alexa Swinton, who plays the role Rock/Rose on 'SATC' reboot 'And Just Like That', didn't know about the success of the original series.
Swinton plays the role of Charlotte York's (Kristin Davis) "non-binary" kid and is winning hearts with her acting skills. While talking about the show, Swinton told MEAWW about an interesting conversation she had with Kristin regarding the popularity of the original HBO series and what it could have been if it was released when social media was around.
RELATED ARTICLES
EXCLUSIVE | 'And Just Like That' star Alexa Swinton, 12, reveals why she took up a non-binary role
'Labor of Love': How host Kristin Davis came out of alcoholism and a major sex scandal to make a name
The original show started airing on June 6, 1998, and ended its run with seven amazing seasons. The series was nominated for 54 Primetime Emmys and won seven, including Outstanding Comedy Series. It also won eight Golden Globes, three SAG Awards and two Directors Guild Awards. Take a look at what Swinton said about her career and her conversation with Kristin about the success of 'Sex and the City'.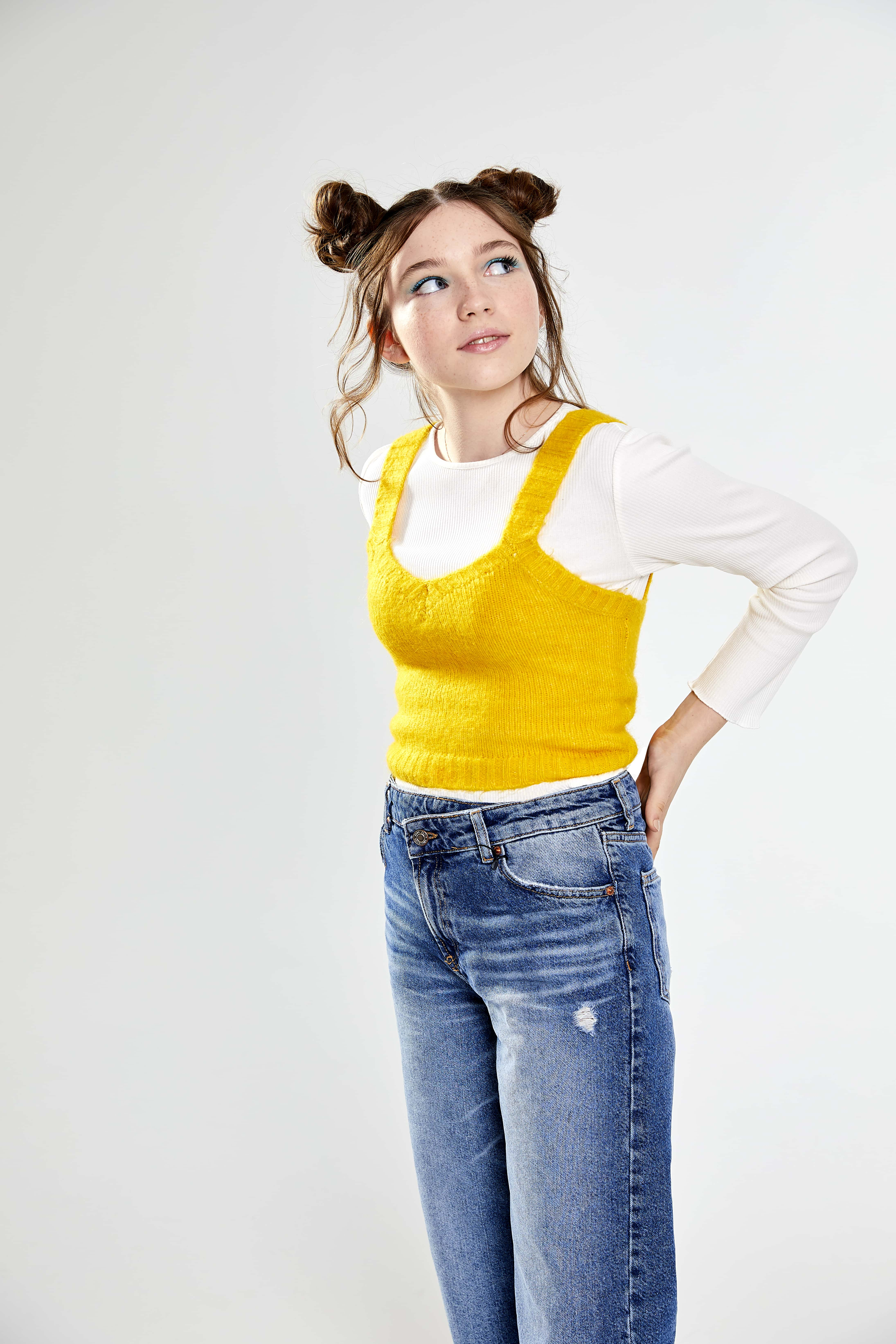 You made your debut in 2012 and went on to star on 'Billions', 'Emergence' and now 'And Just Like That'. Such a diverse resume at such a young age (just 12). How has your journey been?
It's been pretty fun. It's like I've been in the industry my entire life. It's mostly because of my mom, who is an actor, a writer, and a comedian as well. So, I was like three, when my mom found out that I had the spark of being an actor because I liked singing and dancing so much. People would come up and look, applauding me for my skills. That's really embarrassing for me to think about that now (laughs). She's been there for me since the beginning and we worked on our auditions together. Mostly, we work together on our YouTube channel. So yeah, the journey has been amazing for me.
You are on a show that has a glorious past. Characters are iconic and even the actors are some of the finest in the industry. How did you feel working on the project? Were you aware of how iconic the original series actually was?
I don't think I realized it ('Sex and the City') was such a huge show until I was on set with Kristin Davis one day. I was telling her how people had so much of a following on Instagram these days and I was like, you'd be huge if you guys had the image-sharing platform when the original show came out. She was like, "we were pretty big". And I was like, yes of course, but you could have been HUUGEEEE. She was like, "I think, we were". Then, I got to know about the success of the show and they were on every single magazine cover. I believe that was the time I realized how big 'SATC' was.
How was it having Kristin Davis as your mother? What kind of relationship do you share with her off-screen and what was her reaction to the coming-out scene?
Kristin is such a lovely person and was very sweet, energetic from Day 1, which makes it 10 times easier to play an on-set family with someone. We were like a family on set and they quickly welcomed me into it. It really made it so easier to work with her because she's a super nice person and it was so amazing to have that connection with her.
The next set of questions are fun and will tell fans a lot more than they know:
Favorite Movie
- 'Spiderman: No Way Home'
Favorite Musician
- Taylor Swift, hands down.
Favorite Food
- Macaroni is my favorite food these days.
If you were not an actor, which profession you would have chosen?
- I want to be a lawyer and I still want to get a law degree. I am really interested in politics and I am surely going to get a law degree. My mom also practiced law as well.
What can fans expect from the season and your character as the show progresses?
I think, viewers are going to learn a lot about how there's always going to be love, even if it's going to be a bumpy road, everyone still loves one another. I think that's what everyone will be learning about from her character and the upcoming episode.
Any future projects that fans should be waiting for?
I am going to be releasing a lot of music. People can follow me on iTunes. Also, I am auditioning, so keeping my fingers crossed for that.
Share this article:
exclusive alexa swinton unfolds funny conversation with kristin davis interview sex and the city