Will Chris Rock ever talk about Oscars' slapgate? Comedian says won't until he gets paid Chris Rock has been the center of attention ever since he got slapped by Will Smith after he cracked a balding joke on the actor's wife during the 94th edition of the Oscars. While Will Smith got banned from the Academy despite apologizing, and opening up on the incident, it is Chris Rock who is yet to spill the beans on the entire incident.

The legendary comedian apparently won't utter a word on the slapgate until he gets paid. The 57-year-old funny man, who is currently on a tour, told his live audience over the weekend that life was good and he got his hearing back but he won't spill details on the controversy until he gets paid. Speaking of the Will Smith-Chris Rock fiasco, the Hollywood biggie got banned for 10 years by the Academy. The actor had issued a brief statement politely accepting the Academy's decision.
RELATED ARTICLES
'Emotional' Chris Rock 'can't imagine forgiving' Will Smith after Oscars slap, claims insider
Chris Rock's brother Kenny wants Will Smith's Oscar revoked, calls apology NOT genuine
Will Chris Rock ever talk about Oscars' slapgate?
According to Palm Springs Desert Sun, Chris Rock ain't interested in talking about the Oscars' slapgate until he gets the moolah. The 'Spiral' actor whilst speaking to his live audience in Indio, California stated, "I'm OK, I have a whole show, and I'm not talking about that until I get paid. Life is good. I got my hearing back." In one of his earlier shows right after the slapgate, Chris had revealed that he was still processing the smack.

During his latest show, according to reports, Chris Rock made jokes about celebrities and politicians including Hillary Clinton, the Kardashians and Meghan Markle. He also spoke about corporations attempting to embrace diversity, raising his daughters, being single again, and people feeling afraid of offending anyone for any reason. Speaking of his Oscars' controversy, Chris Rock, while presenting a documentary award at the Oscars cracked a joke on Will Smith's wife Jada Pinkett Smith saying, "Jada, I love you, 'GI Jane 2,' can't wait to see it" before Will Smith walked on stage and slapped him during the live broadcast.
Will Smith gets banned from Oscars for 10 years
The Academy released an official statement saying, "The 94th Oscars were meant to be a celebration of the many individuals in our community who did incredible work this past year; however, those moments were overshadowed by the unacceptable and harmful behavior we saw Mr. Smith exhibit on stage." The letter further stated, "Today, the Board of Governors convened a meeting to discuss how best to respond to Will Smith's actions at the Oscars, in addition to accepting his resignation. The Board has decided, for a period of 10 years from April 8, 2022, Mr. Smith shall not be permitted to attend any Academy events or programs, in person or virtually, including but not limited to the Academy Awards."

The Academy in their letter also applauded how Chris Rock handled the entire situation. "We want to express our deep gratitude to Mr. Rock for maintaining his composure under extraordinary circumstances", said the letter adding, "We also want to thank our hosts, nominees, presenters and winners for their poise and grace during our telecast."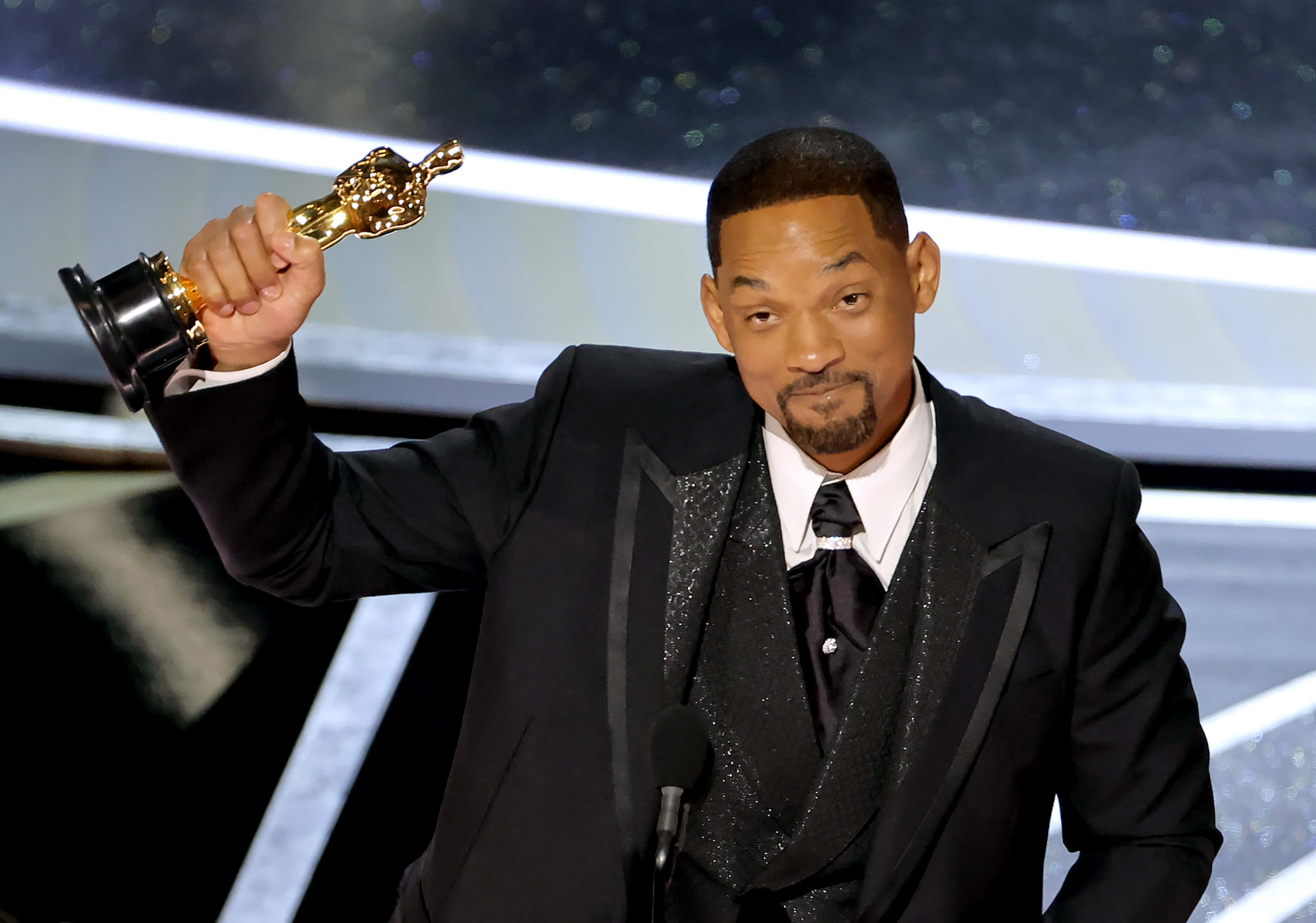 Share this article:
Chris Rock 94th Oscars slapgate will smith jada pinkett smith the academy balding joke twitter