A FOREVER SLAP: Demand for tattoos of Will Smith slapping Chris Rock at Oscars skyrockets! It seems people do not ever want to get over the infamous slapgate incident involving Will Smith and Chris Rock as a trend of getting a tattoo of the blockbuster moment has reportedly begun. Tattoo artist Jon Arton revealed that he found it "hilarious" when a person asked him to make a tattoo of Smith smacking Rock on his leg.

Arton said, "I thought, let's do it. It's hilarious. It's quite small and discreet – if it wasn't I probably wouldn't have done it." The Birmingham tattoo artist also expressed his thought on the incident, saying, "It's a weird, interesting and crazy thing – I don't think there's a right or wrong side, it's just an interesting thing some celebrities have done."
RELATED STORIES
Will Smith's resignation from the Academy will have NO IMPACT on career...he will even be invited BACK to the Oscars
Resurfaced footage shows Chris Rock RIDICULING Jada Pinkett Smith after Million Women March
However, Arton was reportedly not the only one to receive such a request. Oscar Aguilar Jr from New York also had a similar experience, which he shared on Instagram. Posting a video of the unique design, the artist wrote, "Tattoo done by @oaguilarcrafted Edited by @tattoo4light Music by @thatdude809 #willsmith #chrisrock #oscars2022."
Aguilar Jr's social media post attracted a lot of attention with numerous people commenting on it. A user said, "😂😂😂 the internet can never chill." The second user said, "Childish lol," while the third one added, "This is so dumb. Tag the client!"
Italian tattoo artist Giovanni Bracciodieta also reportedly made the same design and shared it on his Instagram page with a caption that read, "Meme 2022 😂 @willsmith @chrisrock ______ Pazzo @samuelezzzara." His post was re-shared by Traditionals Tattoos on its account with a new caption, "You know this was coming 😂 @giovanni_bracciodieta_bd THANK YOU 🙏 @chrisrock @willsmith Violence is never justified!"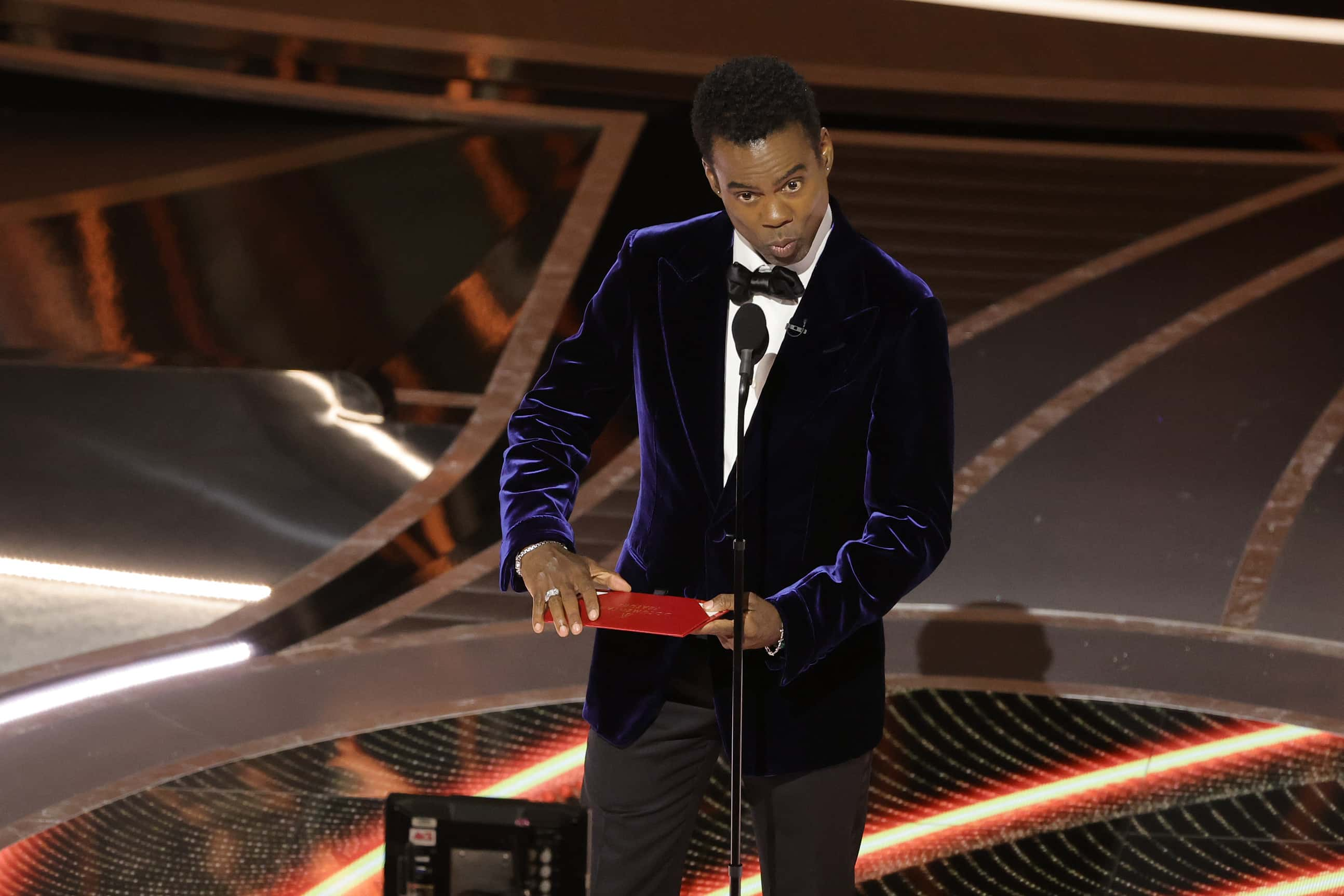 Commenting below Bracciodieta's photos, a person wrote, "Best script ever. One night to remember. And one to celebrate by getting it inked and daggerered. This is gonna be a classic." A user commented below Traditionals Tattoos' post, "6 months this will be a serious regret 😂." Another one said: "Stupidest crap I've seen today, congratulations." A comment read, "The fact that is going to stay forever on his body 😬." "That's cringe," another comment added.
Will Smith had slapped the comedian at the Oscars after the latter apparently made fun of Jada Pinkett Smith. The actor also told Rock, "Keep my wife's name out of your f**king mouth!" However, after much backlash, he apologized to Rock as well as the Academy. He also resigned from the Academy.
In a statement, the 'King Richard' star said, "I will fully accept any and all consequences for my conduct. My actions at the 94th Academy Awards presentation were shocking, painful, and inexcusable. The list of those I have hurt is long and includes Chris, his family, many of my dear friends and loved ones, all those in attendance, and global audiences at home."

Smith also issued another statement in which he noted, "I would like to publicly apologize to you, Chris. I was out of line and I was wrong. I am embarrassed and my actions were not indicative of the man I want to be. There is no place for violence in a world of love and kindness. I deeply regret that my behavior has stained what has been an otherwise gorgeous journey for all of us. I am a work in progress."