Brendan Fraser is unrecognizable as star transforms into a 600-pound man for 'The Whale' Brendan Fraser is all set to make his comeback as a lead in the Oscar-nominated director Darren Aronofsky's upcoming movie 'The Whale'. The movie is a psychological drama based on a play by Samuel D Hunter. 'Stranger Things' star Sadie Sink, Hong Chau, Samantha Morton, and Ty Simpkins will star alongside Fraser in 'The Whale'.
Fraser's character in 'The Whale' is one of the most tricky characters he's ever played. The actor plays Charlie, a middle-aged man, who has become a 600-pound weirdo after years of binge eating to deal with the guilt of abandoning his family for his gay lover. Sink plays the role of Ellie, Charlie's daughter whom he wishes to reconnect with after abandoning her years ago. This is Aronofsky's first directorial effort since his controversial 2017 film 'Mother!' starring Jennifer Lawrence.
RELATED ARTICLES
Brendan Fraser gets emotional after learning his fans are still 'rooting' for him
'Avatar: The Way of Water': Fans predict sequel will be 'biggest movie of the year'
This tragic story about a man trying to reconcile with his family is scheduled to premiere at the upcoming Venice Film Festival, 2022, and A24 is commemorating the occasion by releasing a first-look image of "The Whale" of Fraser as Charlie. Fraser has never been seen like this before. "The Whale" marks a huge comeback for the actor in his first leading role since 2013's direct-to-DVD action movie "Breakout."
---
Premiering at the 79th Venice Film Festival 🇮🇹
• Darren Aronofsky's THE WHALE starring Brendan Fraser and Sadie Sink
• Joanna Hogg's THE ETERNAL DAUGHTER starring Tilda Swinton
• Ti West's PEARL starring Mia Goth pic.twitter.com/AxlAbhWDRo

— A24 (@A24) July 26, 2022
---
"It's gonna be like something you haven't seen before," Fraser told Unilad in 2021 about his performance in 'The Whale'. "That's really all I can tell you…The wardrobe and costume was extensive, seamless, cumbersome. This is certainly far removed from anything I've ever done but not to be coy…I do know it's going to make a lasting impression."
"Adapting my play into a screenplay has been a real labor of love for me," Hunter, writer of the movie, previously told Deadline. "This story is deeply personal, and I'm very thankful it will have the chance to reach a wider audience. I've been a fan of Darren's ever since I saw 'Requiem for a Dream' when I was a college freshman writing my first plays, and I'm so grateful that he's bringing his singular talent and vision to this film."
Why was Fraser 'blacklisted' in Hollywood?
Fraser, no doubt is currently facing a career resurgence following his own series of real-life personal setbacks. Fraser claimed in 2018 that he was "blacklisted" by Hollywood. Fraser claimed in an interview with GQ that Philip Berk, former president of the Hollywood Foreign Press Association, sexually assaulted him at the Beverly Hills Hotel in 2003. This alleged incident caused Fraser to spiral into a depression.
"His left-hand reaches around grabs my a*s cheek, and one of his fingers touches me in the taint. And he starts moving it around," Fraser said. "I felt ill. I felt like a little kid. I felt like there was a ball in my throat. I thought I was going to cry." However, Berk denied the claim in an email to GQ, saying, "Mr Fraser's version is a total fabrication."
Following the fiasco, Fraser claimed he was rarely invited to the Golden Globes, which are hosted by the HFPA. "I don't know if this curried disfavor with the group, with the HFPA. But the silence was deafening," Fraser said. "The phone does stop ringing in your career, and you start asking yourself why. There are many reasons, but was this one of them? I think it was."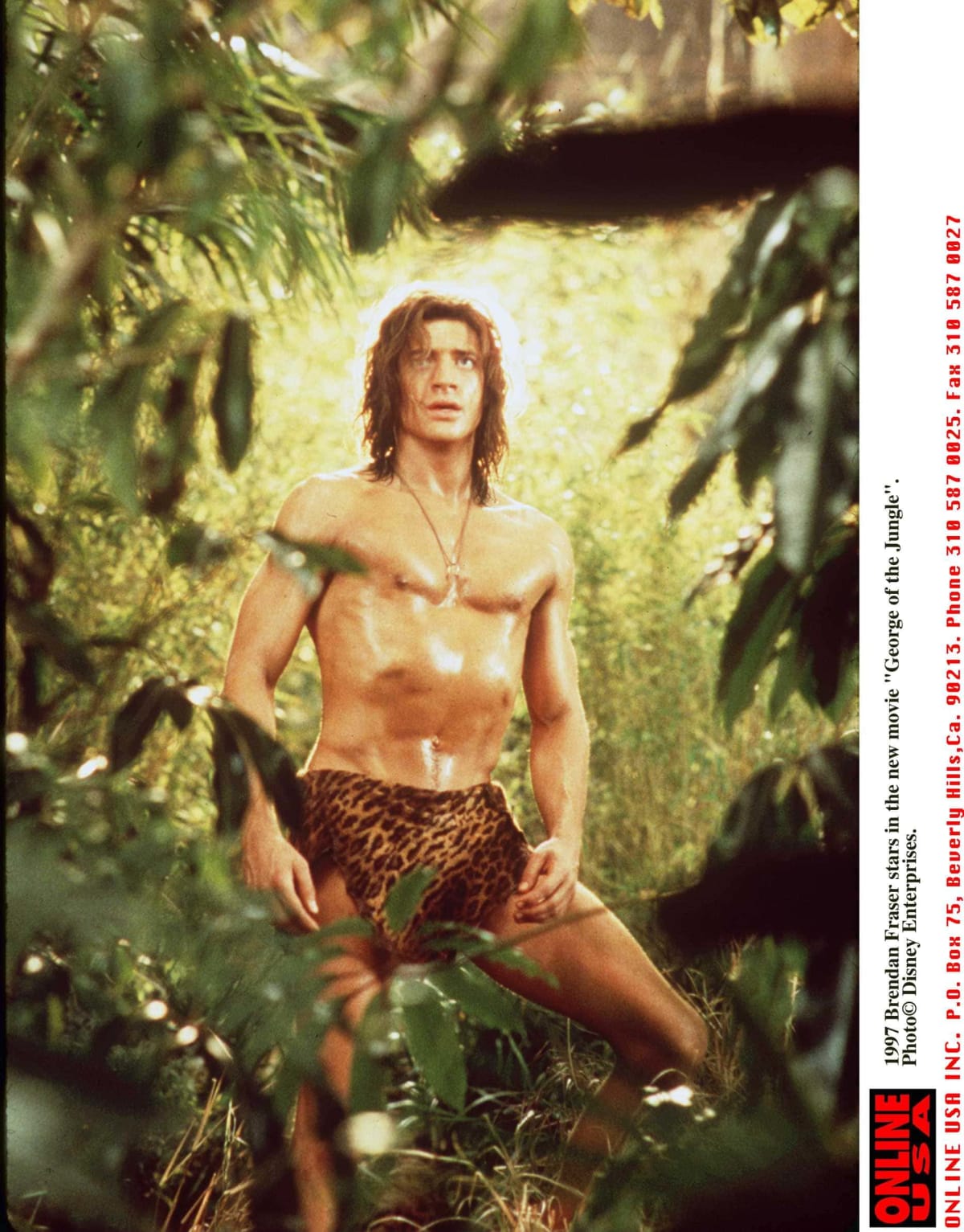 Fraser also mentioned in the same interview that he had to undergo multiple surgeries for seven years. He told the magazine that his role in 'The Mummy' affected his body significantly. "I was put together with tape and ice... I was building an exoskeleton for myself daily."
Fraser's comeback
The 53-year-old actor has now made comeback and is landing some major roles in movies. In June 2021, he made a rare red carpet appearance at Tribeca Film Festival for his movie 'No Sudden Move'. Fraser will soon also start filming for Martin Scorsese's 'Killers of the Flower Moon' alongside Leonardo DiCaprio and Robert De Niro.
Fraser's fans are of course more than happy to see him returning after so many years with major hits. the actor's new look in 'The Whale' has created a buzz among film fanatics. After the major ups and downs in his career and life, 'The Whale' would be a huge win for Fraser.