'BoA Still Our No. 1': How 'Queen of K-pop' paved way for the genre's expansion in Asian and American markets On August 25, 2000, then thirteen-year-old South Korean idol BoA made her debut with the album 'ID; Peace B'. Neither the singer nor her label, SM Entertainment, could have predicted the success that would follow this release. BoA would go on to change the face of K-pop and put the industry on the global map in a way that had never been done before.
Born as Bo-ah Kwon on November 5, 1986, BoA first came to the attention of SM quite by accident when in 1998 at the age of 11 she tagged along with her older brother who was auditioning as a break-dancer for the label's talent search. The scouts, however, took a keen interest in BoA instead, asking her to audition and offering her a contract that night itself. BoA's parents initially opposed, owing largely to her having to leave school in favor of the entertainment business, but after the singer's brother persuaded them, they relented. Following two years of training, which included vocal, dance, English, and Japanese lessons, BoA made her official debut in 2000 to moderate success. Alongside this, her label made arrangements for her to debut in Japan under the label Avex Trax. The singer dropped her first mini-album, 'Don't Start Now' in 2001, quit school, took a hiatus from the Korean music industry, and worked double-time to solidify her Japanese language skills.
She began her Japanese music career singing in the Avex-owned club Velfarre before debuting with the 2002 album, 'Listen to My Heart'. The album became the first album by a Korean artiste to top the Oricon charts, opening the door for future K-pop artistes hoping to make an impact outside of the local market. Following this, BoA went on to rekindle her Korean music career with her 2002 album 'No. 1' which was one of the best-selling records of the year, before returning to the Japanese industry with 2003's 'Valenti', which became her best-selling album at the time. While much of her success was attributed to her linguistic skills, many also note that this was a period of cultural exchange between South Korea and Japan, with BoA being the first successful crossover artiste after the barriers that restricted import and export of entertainment between the two countries following the end of World War II were removed.
By 2004, BoA was already a well-known name in East Asia. She had several awards under her belt and won both the Favorite Korean Artist and Most Influential Asian Artist awards at the MTV Asia Awards in 2004. BoA rose to become SM's top idol in only a few years, finding recognition for her skills as a singer, dancer, and performer. Several other emerging acts including TVXQ, who debuted in 2003, would name her as the idol that inspired their own music and dancing styles. She soon dropped her first compilation album 'Best of Soul' to widespread success in 2005, selling over a million copies and making her the first non-Japanese Asian singer to have two million-selling albums in Japan. Her music video for the 2006 single 'My Name' would be the first music video ever shown on MTV K, a channel that was specifically directed at Korean-Americans.
In 2007, BoA released her fifth Japanese studio album, 'Made in Twenty', which would mark her sixth album in a row to debut atop the Oricon charts. By 2008's 'The Face', BoA had assumed creative control over her own music and the album debuted atop the Oricon once more, making BoA one of only two artistes in Japan to have six consecutive studio albums top the charts, the other being Ayumi Hamasaki with eight consecutive number-one albums.
Having secured her place in both the Korean and Japanese music industries, BoA was now ready to tackle the global market and she made her official American debut with the 2008 single 'Eat You Up'. The song charted at number 8 on Billboard's Hot Dance Club Play chart. Her self-titled English album followed in 2009 and charted on the Billboard 200, making BoA the first Korean artiste to achieve the feat. She went on to headline the San Francisco Pride Festival alongside Solange Knowles and The Cliks the same year and, having brought the 'Hallyu' over to the West, was primed to be the first K-pop idol to truly dominate the American market.
Unfortunately, tackling multiple markets began to take its toll. BoA found English harder to master than Japanese, and despite living in West Beverly Hills, she found it difficult to make friends. Juggling both the East and the West proved even harder. BoA returned to her roots with the Japanese album, 'Identity', in 2010, but the album struggled to retain its position on the charts due to BoA's time being split across several music industries. It would be the release that ended her streak of number one albums. But the singer persevered, making her Korean comeback with 'Only One' in 2012 with her self-written and composed title track achieving an all-kill on the Korean music charts. The video featured choreography from renowned duo NappyTabs and earned BoA further praise for her dancing skills.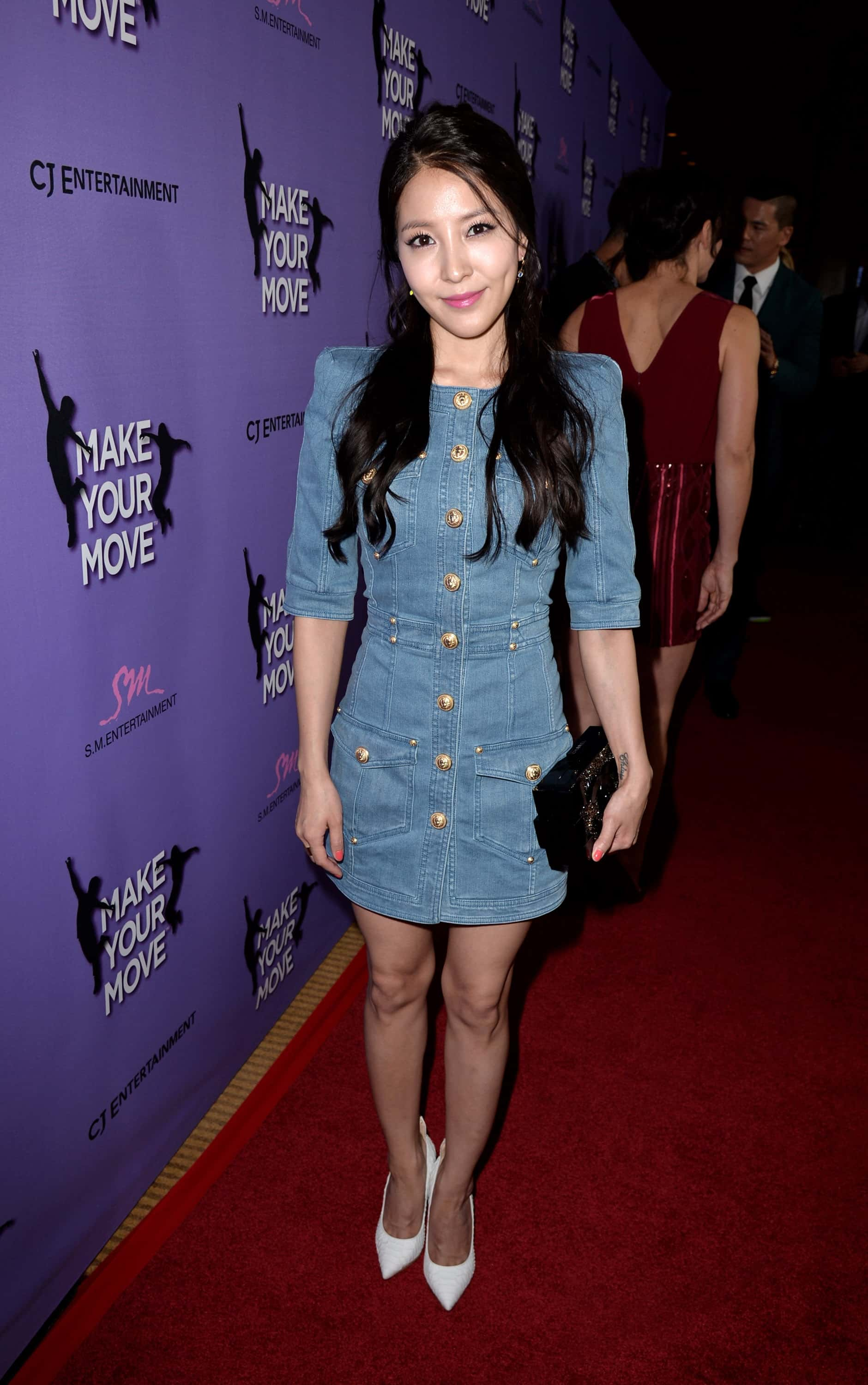 Making one more attempt to secure a position in the West, BoA made her Hollywood acting debut in the dance film 'Make Your Move 3D' in 2013. Despite being praised for its choreography, the movie earned mixed reviews overall. BoA returned to her Korean and Japanese activities, celebrating her Japanese debut anniversary with a concert before teaming up as SM's representative with YG Entertainment's Yang Hyun-suk and JYP Entertainment's Park Jin-young as judges on SBS's audition program K-pop Star and helping other idols along their journey to stardom.
It's hard to imagine that at just 33 years old, BoA is already an artiste with two decades and nineteen studio albums spanning three languages under her belt, in addition to several acting credits. The global paths she opened up for Asian artistes are what many current artistes credit with being a big part of their international success. It's not hard to see why she is referred to as the 'Queen of K-pop' by fans, both hers and those of others, as well as her peers. As the industry gears up to celebrate BoA's 20th-anniversary debut with SM's 'BoA Still Our No. 1' event, it helps to take a moment to remember that the singer's legacy was built on breaking down cultural barriers and setting records that Korean artistes before her could only dream of.
Share this article:
boa 20th debut anniversary still our no 1 queen of k pop oricon billboard records asian american