Watch: Beach House's journey on the road in new video for 'Pay No Mind'
Taken from the Baltimore dream pop duo's highly acclaimed new album '7', the video documents the band's live shows from 2015 through 2018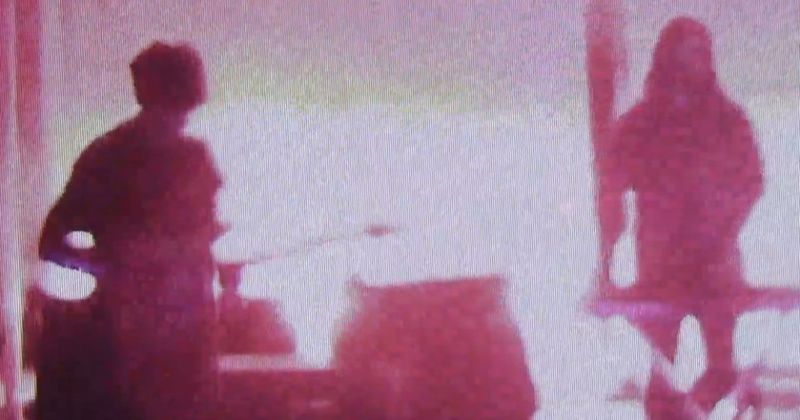 Baltimore's dream pop duo Beach House have unveiled new visuals for 'Pay No Mind', the album highlight from their latest studio effort '7', which dropped earlier this year. It's the fourth music video from the album, following up similar, psychedelic-tinged visuals for 'Drunk in L.A.', 'Black Car' and 'Dark Spring.' Directed by Michael Hirsch, the video for 'Pay No Mind' compiles live footage of the group taken from 2015 through 2018.
"We've been lucky to have friends join us on the road over the years. They've helped us stay sane through all the hard touring," Beach House said of the clip. "We like how it focuses on the audience, as they are the whole reason we go on tour. We also like that it shows some of the scuzzy reality of [the] tour."
Beach House vocalist/keyboardist Victoria Legrand also previously said that a moment in the song is an example of the input that album co-producer Peter Kember, aka Sonic Boom, provided on the record: "That comet sounds that happens. It sounds like crazy sizzling stars exploding in slow motion. That's the kind of thing he contributed." Check out the music video for 'Pay No Mind' below:
Beach House's latest album '7' is out now via Sub Pop and is streaming on all major platforms. The album received much acclaim from critics, who praised the adventurous nature of the record and the consistency of the band, with some calling it the duo's best album to date. It grabbed the No. 7 spot on Meaww's half-yearly list of Top 25 Albums of 2018.
Beach House also recently shared the album outtake 'Alien' last month. They will also be hitting the road next year in support of the album. The trek starts in February of next year, starting with a couple shows in Miami before heading to Australia and finally Spain. For tickets and more information, visit the band's official website.