Bad Bunny troll asks 'who the f**k' is he after WWE Royal Rumble song, slammed for trashing award-winning rapper Multi-platinum recording artist, Bad Bunny performed his hit single 'Booker T' at Royal Rumble this Saturday, January 31, 2021. The single, from his new album titled 'El Último Tour Del Mundo' aired live at 7 pm ET and was streaming live on the WWE Network. The official account of the WWE posted a video of the anticipated performance, but it seemed that not everyone liked it.
The artists' latest single called 'Dakiti' has made history as it became the first Latin song to reach #1 on the Billboard Global 200 and Billboard Global Excl. The US. Not to mention it also reached Spotify's Top 200 and Apple music Top 100: Global.
RELATED ARTICLES
Destination Jam: Five essential Bad Bunny songs to listen to before 'El Ultimo Tour Del Mundo' arrives
2020 Billboard Music Awards: Bad Bunny wins Top Latin Artist, performs 'Yo Perreo Sola' with Ivy Queen
Bad Bunny's troll
One user named @ChrisManley1994 took to the social media channel seemingly upset at Bad Bunny - he wrote, "Who the F*CK is Bad Bunny?!?!??! F*ck WWE are REALLY scraping the bottom of the barrell for musical performances nowadays aren't they?!?!?". He obviously has no idea that Bad Bunny is one of the biggest artists right now.
Fans loyally defend Bad Bunny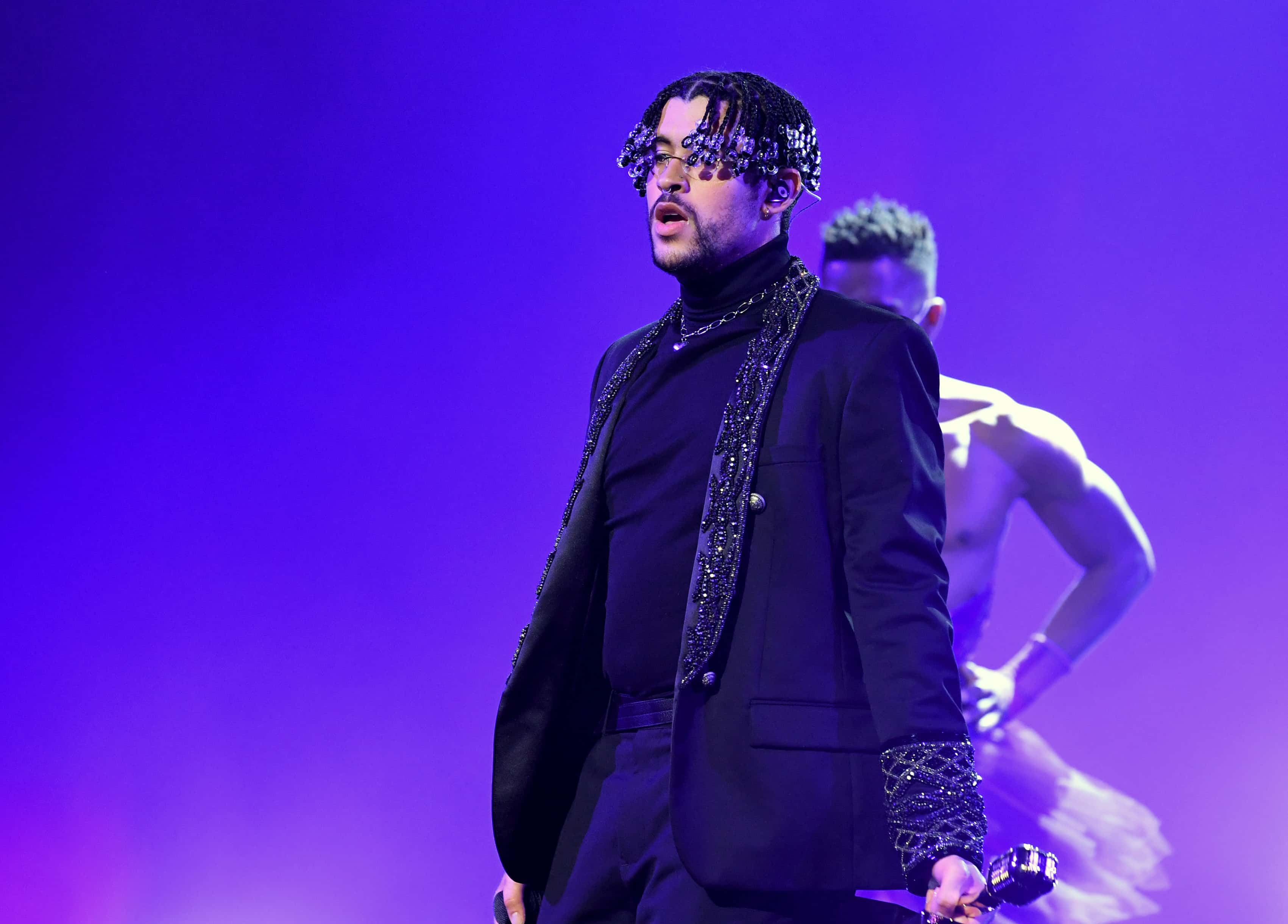 This obviously didn't sit well with the fans, who took this opportunity to school the troll and of course have their favorite artists' back. The situation seemed shocking to fans who repeatedly listed the singer's achievements to show how big Bad Bunny was right now on the music front.
"He had the most streamed album of 2020 so much for bottom of the barrel," replied one user in response to @ChrisManley1994's tweet. Another added, "He's the most streamed artist, are you living under a rock??"

Bad Bunny fans didn't waste time in defending the artist and his performance. Many brought up how odd it was that @ChrisManley1994's had no idea who Bad Bunny was. "Even my grandma and great grandma knows who bad bunny is how do you even have Twitter," wrote one user. Another added, "You're ignorance and lack of taste is showing... he's a world wide icon". People were also wondering how "bottom of the barrel" made sense when it came to the artist who was dubbed the #1 artist globally of 2020 by Spotify. "The.....bottom.....of the barrel???," wrote one user asking a very serious question along with a screenshot of a google search that says the Puerto Rican rapper and singer was the most-streamed artist of 2020 worldwide with 8.3 billion streams.
Another urged that the user @ChrisManley1994's do his homework: "He performed at the super bowl... get out of ya moms basement and maybe you would've heard of bad bunny," wrote another fan. "Imagine living in this world and not knowing who's bad bunny," said another.
Many were really happy to see Bad Bunny on stage, as they took to Twitter to speak about the artist's Royal Rumble performance. "Seeing bad bunny at the royal rumble makes me so proud (,:," wrote one fan. Another tweeted, "Bad bunny did amazing!!!! Literally the only reason why I watched the royal rumble."