'American Horror Story' season 9 (1984): Release date, plot, cast, trailer and everything you need to know about the Ryan Murphy show 'American Horror Story' is one of Ryan Murphy's most ambitious and successful projects and it is coming back for a ninth and tenth season. Over the course of the anthology series, we have been taken on horrifying journeys involving witches, vampires, ghosts, Frankenstein-esque doctors, and so on, whose stories were all loosely based on true events.
The various seasons, which act as their own individual miniseries, are titled 'Murder House,' 'Asylum,' 'Coven' 'Freak Show,' 'Hotel,' 'Roanoke,' 'Cult' and 'Apocalypse,' in the chronological order.
Airing on FX, the show has won about 94 awards, and has been nominated for 429 awards, Jessica Lange, who was featured in the first four seasons won most of them. Here's what you need to know about the upcoming season.
Release date
Season 9 of 'American Horror Story is set for its premiere on September 18, 2019.
Plot
We do not know much about the plot except that it will have roots in the slasher era of films. The teaser for the season shows a scared woman running through the woods looking for a safe space even as a masked murderer follows with a large knife.
Could it get more slasher than that? We think not!
Cast
'American Horror Story 1984' creator Ryan Murphy took to Instagram to announce the cast of the show on the occasion of the first day of filming. He captioned the post, "To celebrate the first day of filming the NINTH Season of AMERICAN HORROR STORY, here's the official 1984 cast announcement along with some amazing 80s lewks. Enjoy!"
In the video we see a door being opened by a figure hidden in the shadows, and it creaks. It looks like a cabin with beds around and the ominous background music suggests we are looking at the main location of the upcoming season. The music then transcends into something upbeat and we see Matthew Morrison, Angelica Ross, Olympian Gus Kenworthy, DeRon Horton and Zach Villa in their 80s inspired costumes walk in front of the camera to pose for it. Very retro!
Emma Roberts, Billie Lourde, Cody Fern, Leslie Grossman, and John Carroll who have been a part of American Horror Story series previously are set to return to the cast as main characters. According to Variety, Paulson has stepped down from playing a leading role, but she may still make a cameo appearance.
Meanwhile, Evan Peters, the actor who has starred in all eight seasons of the show prior to '1984', announced that he will not be returning. Billy Eichner, who has been in 'AHS' before also said he would not be in the slasher season.
Speaking about not returning, Peters shared in an interview with GQ, "I'm goofy, I'm silly, I like to have fun. I don't like to yell and scream. I actually hate it. I think it's disgusting and really awful, and it's been a challenge for me. Horror Story sort of demanded that of me. It's hurting my soul." That cancels out the show's golden trio altogether, as neither Peters nor former series regular Jessica Lange will be returning this time.
Creators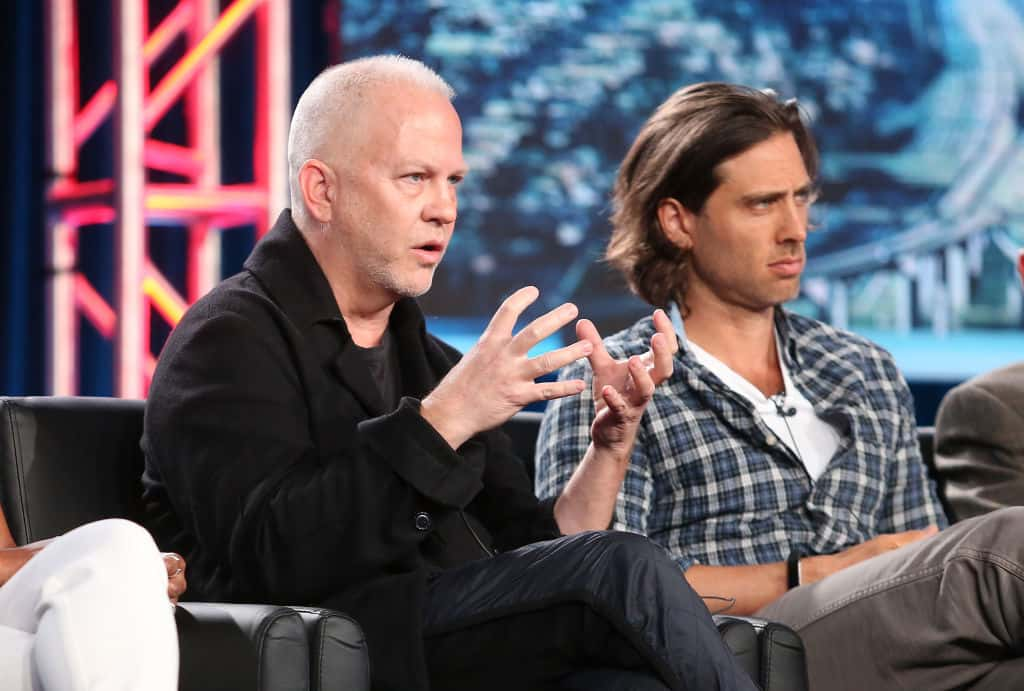 Ryan Murphy and Brad Falchuk, the dynamic duo that co-created the comedy-drama television series 'Glee', the horror comedy 'Scream Queens,' and the drama series 'Pose,' also created the anthology series for FX.
Teaser
Trailer
Where to watch
New episodes from season 9 of 'American Horror' will be aired on FX starting September 18.
News
Paulson's absence from the upcoming season has already attracted quite the amount of flak from fans with criticisms galore. "Ryan Murphy really thinks we'll be watching AHS without Miss Sarah Paulson? Clownery luv [sic]", one fan posted on Twitter, while another read: "So no Jessica Lange, no Evan Peters, and now no Sarah Paulson? This season's already trash."
'American Horror Story' season nine maker Ryan Murphy has tried approaching Reese Witherspoon, Michelle Pfeiffer, Angelica Huston, and Cher to star in the various seasons of 'American Horror Story'. They all have either rejected as they are unavailable or had to drop out as their schedules didn't match. The AHS twitter account tweeted regarding this on August 13.
---
Ryan Murphy has approached Reese Witherspoon, Angelica Huston, Cher, and Michelle Pfeiffer to star in various seasons of American Horror Story. They've all been unavailable or had to drop out due to scheduling conflicts. #AHS pic.twitter.com/AFFYR5Trbg

— The AHS Zone (@ahszone) August 13, 2019
---
If you like this, you will love these:
'Scream Queens'
'Into the Dark'
'Light as a Feather'
'9-1-1'
'Feud'