'13 Reasons Why' season 3: Release date, plot, cast, and everything you need to know about the Netflix teen drama It has been two years since we found out the gruesome, graphic details that contributed to Hannah Baker taking her own life on the Netflix original '13 Reasons Why.' But turns out, no amount of time can be long enough for the consequences of an incident as harrowing and intense, to evaporate or become buried in the past, as the show is returning with a brand new third season later this year.
Having amassed massive popularity in its debut season, the show has also been showered with its own share of flak for tackling issues ranging from suicide to male rape, sexual assault, bullying, school shooting, and several more that today's teens are afflicted with. The creators of the show have repeatedly mentioned that their interest in portraying such graphic instances on the show comes out of the responsibility to highlight these very real issues students are fronted with. The cast has also taken active efforts in spreading awareness following the negative criticism regarding reckless execution of such sensitive topics, so let's hope this coming season will be received by viewers on a better note. Here's what you need to know about season 3 of '13 Reasons Why':
Release date
Watch '13 Reasons Why' season 3 on August 23 on Netflix.
Plot
The events of season 1 kicked off with a bunch of tapes that Hannah Baker had left behind following her suicide, and we found out the ample episodes of bullying and the harrowing experience of rape that urged her towards making the call. In season 2, it was a bunch of polaroid photos that were being mysteriously spread around to prove the guilt of Bryce Dawson, Hannah's rapist, while her best friend and closest comfort, Clay Jensen, began hallucinating about Hannah as he struggled with letting go of her memory.
Season 3 will expectedly explore what happens after the ever so teasing season 2 finale, where another kid from Liberty High, Tyler - after getting raped by his classmates - decides to shoot up the attendees of a school dance. Clay, Justin, and Jessica were able to stop him right on time, but as the cops arrived, Tyler made a run for it, leaving the gun in Clay's hands. Will he be incriminated this time? Will Tyler's journey get grittier? Only season 3 will tell.
Cast
Katherine Langford played the role of Hannah Baker, but the character exited - even as Clay's lingering memory - at the end of season 2. Dylan Minette plays the role of Clay and the show also stars Christian Navarro (as Tony), Alisha Boe (as Jessica), Brandon Flynn (as Justin), Justin Prentice (as Bryce), Miles Heizer (as Alex), Ross Butler (as Zach), Devin Druid (as Tyler), Kate Walsh (as Hannah's mother), and Brian d'Arcy James (as Hannah's father).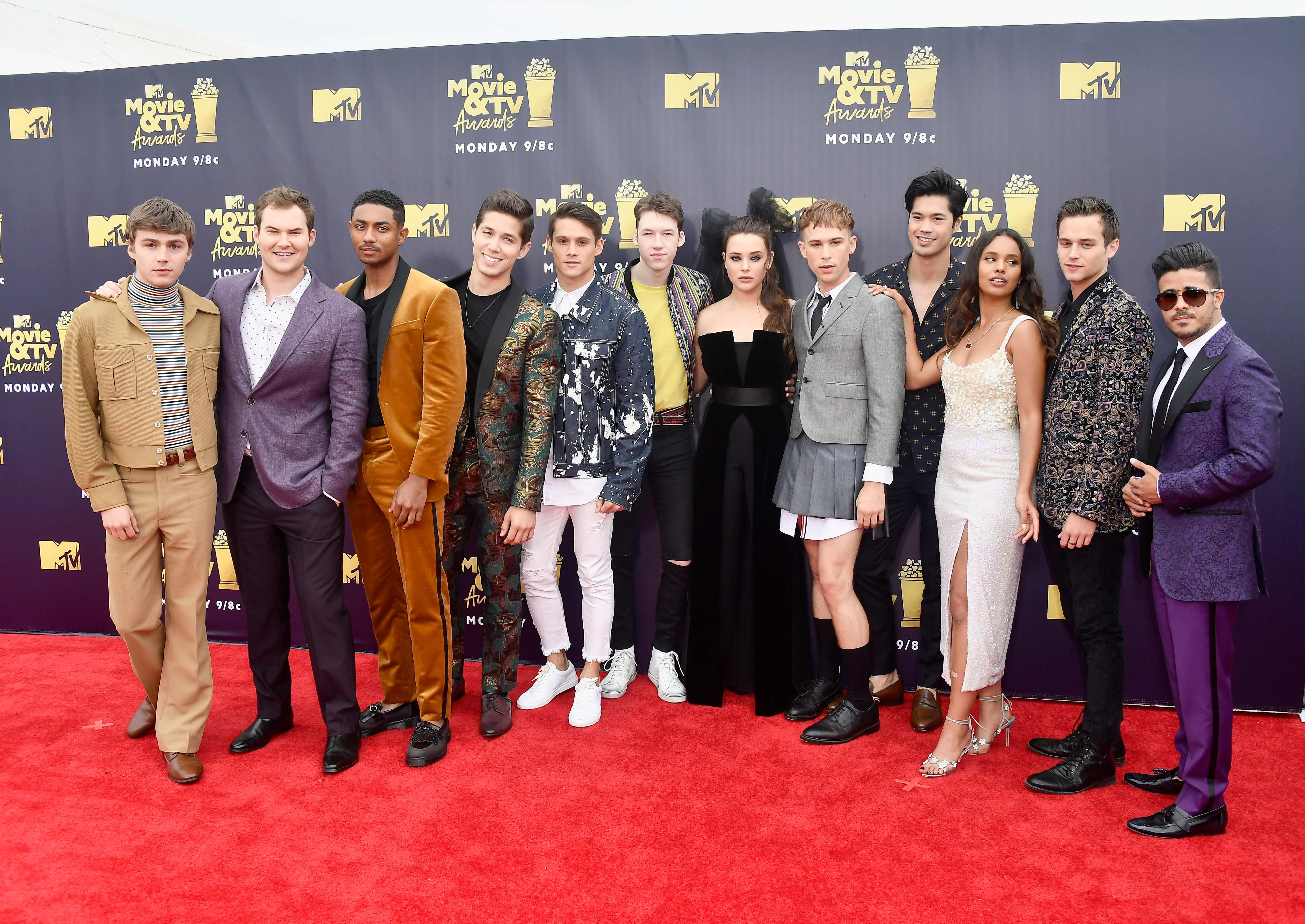 Creator
Brian Yorkey is the creator of the show. Speaking about the criticism the show has acquired in its last two runs, especially the explicit male-rape scene from season 2, Yorkey said: "We know that sexual assault is hugely under-reported, sexual assault with male victims is exponentially more under-reported than even sexual assault in general. And as a show that had already said we are going to tell the stories of sexual assault victims and survivors, and we're going to tell them in a way that is unflinching and honest, we said, wow, not only does this seem a credible story to be told but in a way we felt there was an imperative to tell it. Because no-one was telling it. That (male rape) was a story that wasn't being told, it was a story that is happening in high schools today and we felt we not only had the opportunity but the responsibility to tell it."
Trailer
Who killed Bryce Walker? '13 reasons why' season 3 will try to answer which student of Liberty High committed the crime of killing its popular jock. We learned in the previous seasons that Bryce was a rapist who drugged girls into sleeping with him and this included his ex-girlfriend, Jessica Davis.
Season 3 will pick up eight months after the events of the previous season and with the footballer missing, the police's attention falls on Clay Jensen, according to the trailer. How the students cover up for one another and navigate through the investigation will be seen in the series.
Where to watch
'13 Reasons Why' season 3 will arrive on Netflix on August 23, but the first two seasons are available for streaming on the network now.
If you like this, you'll also love:
'Euphoria'
'Sex Education'
'The Society'
'Riverdale'
'When They See Us'