10 most hated reality TV stars in 2021: Kelly Dodd to Chris Williams, the ones you love to hate If you ever watched a reality show then you would know how easily it can suck you into its drama. Despite not knowing any of the cast members on the show personally, we start making assumptions about them and even pass judgments about them. So it should come as no surprise that fans of reality shows have their favorite cast member and also least favorite cast member, who they love to despise.
We rounded up a list of ten reality show stars that fans can't seem to get enough of hate. From 'Real Housewives of Orange County' star Braunwyn Burke to Greg Grippo from 'The Bachelorette', each of these stars have displayed some traits that didn't sit well with fans and earned them a spot in the black book. Keep reading to know more about the ten of the most hated reality stars of 2021.
RELATED ARTICLES
Reality TV's Most Hated People: NeNe Leakes labeled 'evil' by fans for getting joy out of others' misfortune
Reality TV's Most Hated People: 'Vanderpump Rules' star Jax Taylor's cheating leaves fans feeling disgusted by him
Erika Jayne: 'Real Housewives of Beverly Hills'
Erika found herself battling disgraced attorney and estranged husband Tom Girardi's legal woes when he was accused of embezzling settlement money that was supposed to go to the families of the victims of the air crash. According to reports, the attorney reportedly diverted those funds to Erika's business, instead of handing it over to the victims' family members. This brought up the question of whether Erika was aware of Tom's financial dealings and if she had a role in it. Although the housewife claimed she had no knowledge of Tom's financial dealings, the 'ROBH' fans were put off by Erika's unapologetic attitude towards the victim's families and her open threats to her co-stars who questioned her. You can read more about it here.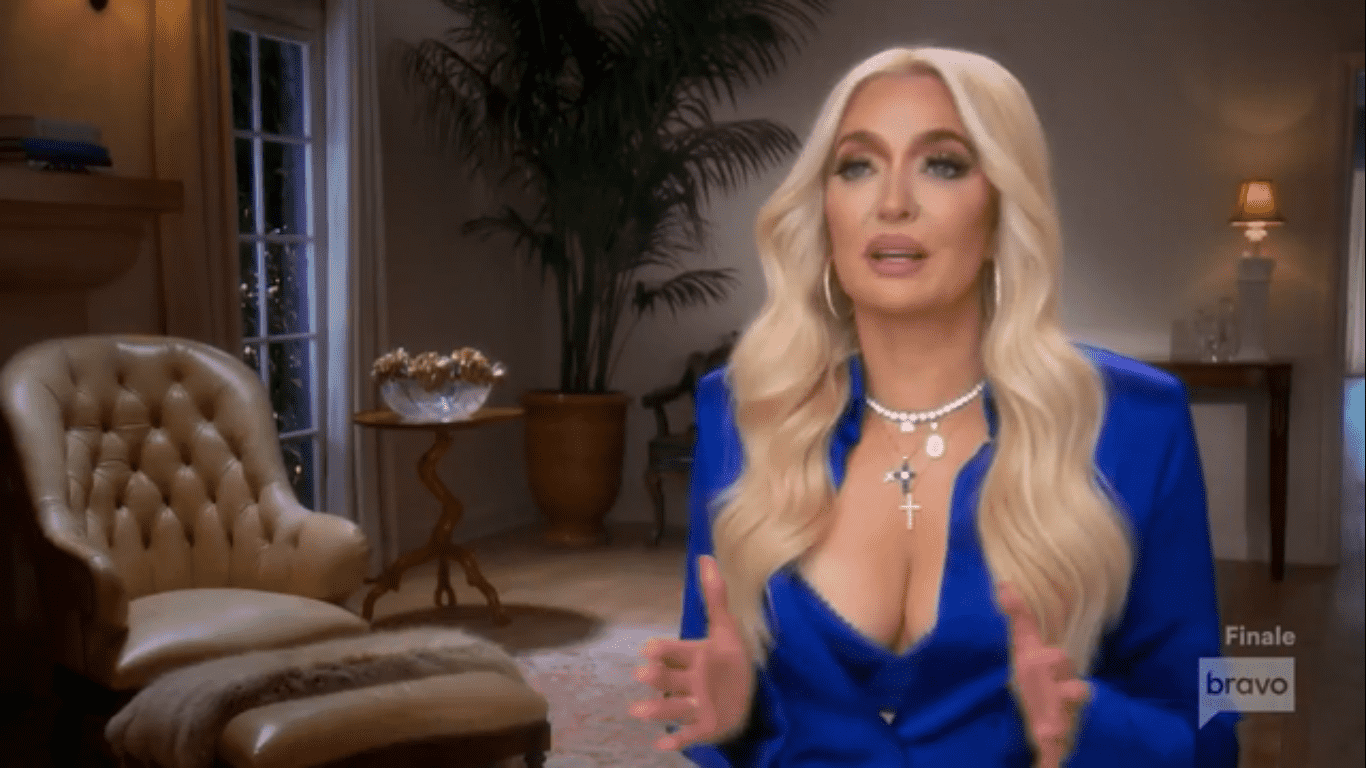 Matt and Kelly McAdams : 'I Love A Mama's Boy'
This mother-son duo from TLC's hit 'I Love A Mama's Boy' managed to secure a spot in the fans' black book with the way they treated Kimberly Cobb. Although Kim knew that her boyfriend was very close to his mother, Kelly McAdams, she was beyond shocked on seeing the mother-son duo's bizarre relationship. Since day one, Kelly didn't approve of Kim and felt that her son Matt was too good for her. Things just got worse when Matt and Kim had to move into Kelly's house and stay with her. After being treated like a second option by both Matt and Kelly, Kim finally decided that she had enough. So she took a job in Texas and eventually split up with him. Instead of acknowledging the role his mother and he played in their breakup, Matt continued to blame his former girlfriend for everything and accused her of being selfish and using him. Fans' excitement over watching Kim breaking up with Matt proves how much everybody hated this mother-son duo on the show.
Braunwyn Windham-Burke: 'Real Housewives of Orange County'
Although Braunwyn tried really hard to become a fan-favorite housewife on 'RHOC' by coming out as lesbian and taking on a journey of sobriety, the housewife's over-the-top storyline failed to not only impress fans but also made her one of the least favorite housewives of the franchise. By the end of season 15, fans began demanding for the showrunners to fire Braunwyn and her attention-seeking antics after she confessed to assaulting her husband Sean Burke. The network listened to the fans and didn't renew her contract.
Kelly Dodd : 'Real Housewives of Orange County'
Controversy's favorite child aka Kelly Dodd, has time and again managed to ruffle quite a few feathers with her entitled and tone-deaf statements and actions. From her controversial social media post that featured her wearing a hat that reads "Drunk Housewives Matter" at her bachelorette party, to her infamous statement about hating black guys and not knowing any of them, this 'RHOC' alum's sharp tongue made her one of the most hated housewives of the franchise. Following her extremely controversial stint on season 15 of 'RHOC', the showrunners fired her and fans couldn't be happier about it.
Greg Grippo: 'The Bachelorette'
Greg Grippo, who appeared on Kathie Thurston's season of 'The Bachelorette' went from sweet loverboy to rom-com villain in no time. When he expressed his love to Katie and she didn't reciprocate it, instead of handling the situation like a mature person, Greg got defensive and refused to talk to Katie. When she tried to talk to him and explain her side of the sotry to him, it only made matters worse as he felt that he wasn't being heard. Fans didn't like watching Greg gaslighting and behaving in an entitled manner around Katie.
Chris Williams: 'MAFS'
With the never-ending drama surrounding one single castmate, Season 13 of 'Married at First Sight' might as well be called the 'Chris Williams Show'. Chris's messy drama with his ex-fiancee/ baby mama Mercedes Myrick and his new wife Paige Banks made for an extremely uncomfortable television show. His flip-flopping between the two ladies made him one of the most hated cast members of the popular reality show. You can read more about it here.
Johnny Iam: 'MAFS'
Although Johnny and his wife Bao started off on a high note, things quickly took a turn for worse between the couple. Johnny's constant belittling and berating of his wife no matter what she did or how hard she tried didn't sit well with fans. Johnny's emotional abuse towards Bao earned him the undesirable title of the most hated cast member on 'MAFS'.
Trina Njoroge: 'Love Island'
Although Trina entered the 'Love Island' villa as one of the fan-favorite islanders, she quickly became one of the most hated islanders when she stole Cashay Prodfoot's partner Melvin Cinco from her. Despite getting a lot of backlash for her questionable decisions on the show, Trina ended the season as once again one of the fan-favorite islanders on the show thanks to her raw honesty and loyalty.
Kody Brown: 'Sister Wives'
Fans of TLC's long-running show 'Sister Wives' have never wasted an opportunity to slam the Brown family patriarch- Kody Brown. Kody's poor treatment of his first four wives has been a bone of contention amongst his wives as well as fans, earning him the plum spot on the list of most hated reality stars.
Jamie Skaar: 'The Bachelorette'
From accusing Michelle Young of behaving like she was on a spring break during her stint on the ABC's hit show to spreading rumors about her, Jamie went above and beyond to stir the pot and whip up some drama. While it was definitely entertaining to watch Jamie's antics, he still failed to make a good impression on fans due to his manipulative behavior and instead became one of the most hated suitors of the season.