'Your Honor' Season 2: Release date, plot, cast, trailer, where to watch and all about Showtime's crime drama starring Bryan Cranston Spoilers for 'Your Honor' Episode 1 to Episode 10
Based on the award-winning TV legal thriller 'Kvodo', Showtime released its dark crime drama 'Your Honor' and stumped viewers. Starring Bryan Cranston in the lead, the 10-episode series revolved around a game of lies, deceit and impossible choices after the son of a dangerous criminal was killed in a hit-and-run.
The ending of the show has been branded "poetic" as it makes you relive the horrific moments from episode one. Now, the one and only question on fans' minds is: Is there another season? Billed as a "limited series", the show was created keeping only 10 episodes in mind but with all the loose ends and unwrapped storylines, fans can't help but demand another season. Will the makers comply? Here's all you need to know.
RELATED STORIES
'Your Honor' Ending Explained: Who did Eugene aim the gun at and did Adam die same way Rocco did?
'Your Honor' Finale Episode 10 Live Stream and Spoilers: Will Adam die from a bullet shot and who will kill him?
Release date
'Your Honor' premiered with Part One on December 6, 2020 and more episodes in the miniseries followed every Sunday at 10 pm ET on Showtime Channel. The final episode aired on February 14, 2021 and it was available on Showtime's official website, SHO OnDemand and on the Showtime App ahead of its premiere on Showtime Channel.
As for Season 2, there has been no official announcement and the makers haven't given a green light yet. If renewed in 2021, the second season of 'Your Honor' will be ready for release in 2022. We will update this space once there is any news on that.
News
Although 'Your Honor' was written as "a one-off" thing, creator Peter Moffat told Assignment X that he has imagined the future of the show. "Let's hope people like it, and if they like it enough, then I guess there's a conversation to be had."
When he was asked about how Hope Davis accidentally uttered "this season" as opposed to next season during an interview, Moffat quipped, "Hope obviously knows much more than me. [laughs] That's kind of great. It's written as a limited series, as a one-off. It finishes. There's a beginning, a middle, and an end at the end of Episode 10. But I would be being dishonest if I were to say to you that, as a writer, I don't think about some of the things that might go in Episode 11. Of course, I do, albeit idly at the moment."
Plot
A dark 10-episodic legal thriller, 'Your Honor' centers around the life of a New Orleans judge who is forced to confront his own deepest convictions when his son is involved in a hit-and-run that involves an organized crime family.
As a storm of vengeance, lies and deceit threatens to engulf the entire city, Michael Desiato faces a series of increasingly impossible choices and discovers just how far an honest man will go to save his son's life. Dangerous crime lord Jimmy Baxter and his wife Gina Baxter's birthday gift puts their son Rocco on a collision course with tragedy. Desiato will have to test the bonds with his oldest friend Charlie and put a strain on Adam's secret relationship with girlfriend Frannie.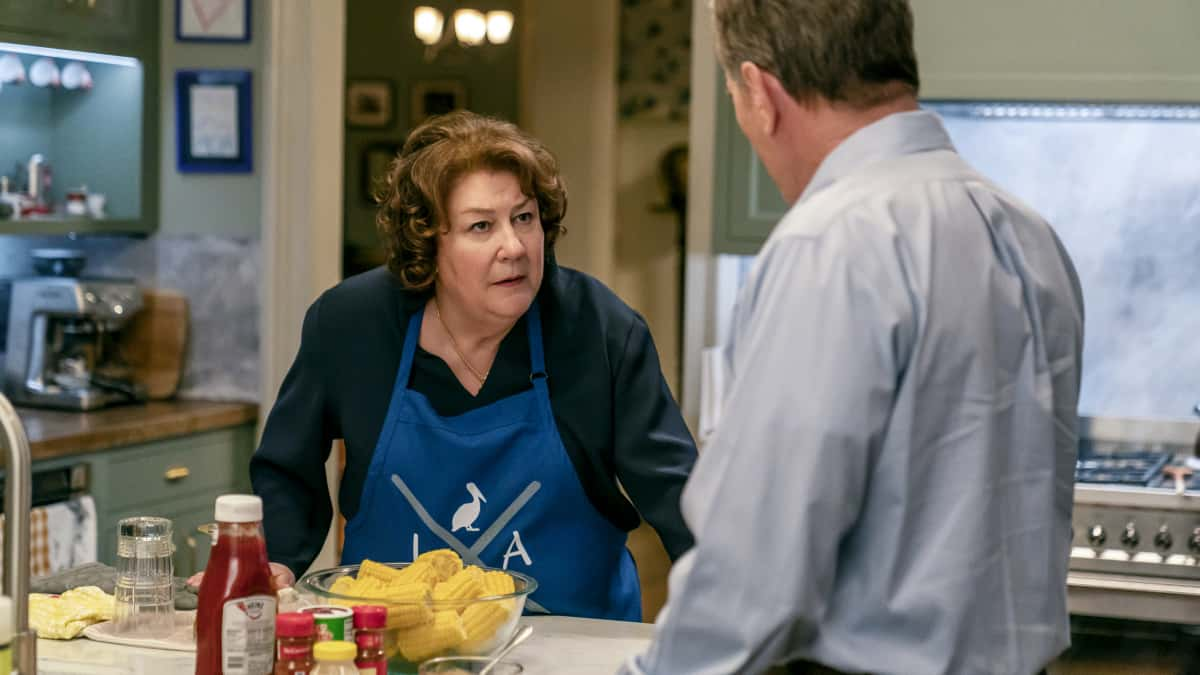 Cast
Bryan Cranston as Michael Desiato
Known for his stint in 'Breaking Bad', 'Seinfeld' and 'Malcolm in the Middle', Bryan Cranston is known as one of the best in TV history with four Primetime Emmy Award for Outstanding Lead Actor in a Drama Series in his kitty.
Michael Stuhlbarg as Jimmy Baxter
Michael Stuhlbarg is best remembered for his stints in 'Call Me by Your Name', 'The Shape of Water', and 'The Post' — all nominated for the Academy Award for Best Picture. Stuhlbarg was raised in Long Beach, California by philanthropists, Susan and Mort Stuhlbarg.
Hope Davis as Gina Baxter
Hope Davis first stepped into the world of glam and glitz with her debut in the 1990 film 'Flatliners', starring as William Baldwin's fiancée. She then starred in films like 'About Schmidt' (2002) and 'American Splendor' (2003). She is best known for her role in 2016, when she appeared in the Marvel Cinematic Universe film 'Captain America: Civil War' as Tony Stark's mother Maria Stark.
Isiah Whitlock Jr as Charlie Figaro
Born in South Bend, Indiana, Isiah Whitlock Jr is known for his role as corrupt state senator Clay Davis on the HBO television series 'The Wire'.
The other actors are Carmen Ejogo as Lee Delamere, Sofia Black-D'Elia as Frannie, Lilli Kay as Fia Baxter, Amy Landecker as Nancy Costello, Tony Curran as Frankie, Keith Machekanyanga as Little Mo, Lamar Johnson as Kofi Jones, Benjamin Flores Jr as Eugene Jones, Margo Martindale as Elizabeth Guthrie and Maura Tierney as Fiona McKee.
Creators
The show was created by Peter Moffat — British playwright and screenwriter — known for 'Cambridge Spies', 'Einstein and Eddington', 'The Village' and 'Undercover'.
Along with Moffat, the executive producers include Robert King, Michelle King, Liz Glotzer, Bryan Cranston, James Degus, Alon Aranya, Rob Golenberg, Ron Ninio, Shlomo Mashiach, Ram Landes, Ron Eilon, Danna Stern and Edward Berger.
Trailer
There is no trailer for the new season yet. However, you can watch a few videos from the first season here.
Where to watch and how to stream?
Wondering how to watch the episode on the app? Subscribe to access the episodes with Showtime's 30-day free trial which is available for first-time subscribers. Not just that, you can also watch the episodes on Hulu, DirecTV and Fubo TV and as a VOD service on YouTube TV. Moreover, Sling TV includes Showtime in its new Premium Pass bundle which also gets you Starz and Epix. Another option is to watch the episodes on Showtime via Amazon Prime Video.
Catch all episodes on Showtime Channel and SHO OnDemand.
If you like this, you will love these
'The Undoing'
'Perry Mason'
'The Outsider'
'The Wire'
'City On A Hill'