'Younger' season 6: Release date, plot, cast, news and everything you need to know 'Younger' season 6 was initially expected to move to Paramount Network, however, recently it was reported that the show will remain with TV Land and the makers even announced a premiere date. The actors began shooting in the winter of 2018 in New York City. Actors such as Molly Bernard took to Instagram to share pictures from when they began shooting. This season is also expected to have notable guest appearances. Actor Miriam Shor, who plays Diana will also direct one episode this season.
Release date:
'Younger' season 6 will premiere on TV Land June 12 and the same was announced through a star-studded video.
Plot:
'Younger' season 6 will see Liza and Charles try to get used to the new setting of Empirical Press as Charles doesn't run the business anymore. Kelsey has also moved to Millennial Print as the publisher.
Cast:
Sutton Foster as Liza Miller
Liza Miller is a 40-year-old single mother and the lead of the show. She gets a job as an assistant to Diana Trout at Empirical Press in the first season of the show. She lies to everyone at work about her actual age after getting a makeover from her roommate. The actor is well-known for her work on stage and has received two Tony Awards for Best Actress. She also played the lead role in the short-lived ABC drama 'Bunheads'.
Debi Mazar as Maggie Amato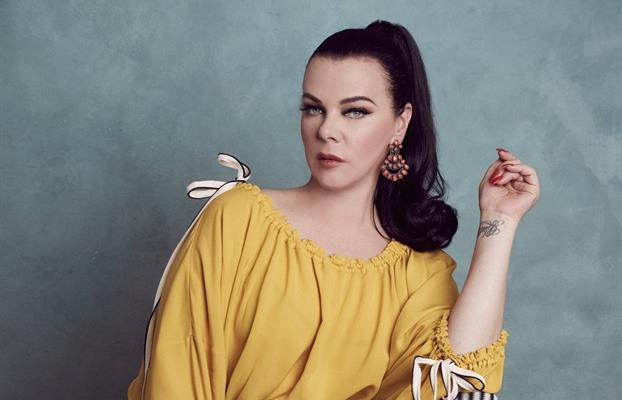 Maggie Amato is Liza Miller's best friend and roommate who is artsy, old-fashioned in a charming manner and a lesbian. She is the one who gives Liza her makeover in the first season of the show. The actor began her career playing supporting roles in series such as 'Goodfellas' and 'Little Man Tate'. She was also a part of HBO series 'Entourage' in which she played the role of Press agent Shauna Roberts.
Miriam Shor as Diana Trout
Diana Trout is Liza Miller's boss, the marketing head at Empirical Press. She is temperamental and has Liza run through hoops at work. The actor has previously been a part of short-lived television series including 'Swingtown' and 'GCB'.
Nico Tortorella as Josh
Josh is a 26-year-old tattoo artist who has his own studio and when he meets Liza at a club, he misunderstands her to be much younger. This, in fact, gives her the confidence to approach Empirical Press for a job. Tortorella is known for 'Scream 4' and the television series 'The Following'. Tortorella is also the host of the show 'How Far Is Tattoo Far?'
Hilary Duff as Kelsey Peters
Kelsey Peters is a 26-year-old book editor who is ambitious and is one of the first friends that Liza makes in the company. In the upcoming season, she will begin working as the publisher at Millennial Print. Hilary Duff, who began acting at a young age with Disney's 'Lizzie McGuire' went on to act in many movies and was last seen in 'The Haunting of Sharon Tate' in the titular role, but the film was panned by critics and audiences alike.
Molly Bernard as Lauren Heller
Lauren Heller began as a recurring character but became a season regular in the second installment. She is in her twenties and is completely immersed in the world of social media. This is Bernard's first show big show. She was also seen in movies such as 'The Intern' and 'Sully'.
Peter Hermann as Charles Brooks
Charles Brooks was the head of Empirical Press, but in the upcoming season, he will not be running the business anymore. This is something both Charles and Liza would have to get used to. Hermann is well-known for his roles in 'Law & Order: Special Victims Unit' and most recently 'Blue Bloods'.
Supporting roles:
Laura Benanti
Phoebe Dynevor
Michael Urie
Chris Tardio
Nicole Ari Parker as Mazar's love interest
Guest stars:
Screenwriter Michael Cunningham (The Hours)
Novelist Meg Wolitzer (The Wife)
Actor Becky Ann Baker (Girls),
Actor Willa Fitzgerald (Dare Me)
Actor Beth Leavel
Show creator:
'Younger' series is created by Darren Star who is well-known for creating television series such as the 'Beverly Hills', '90210', 'Melrose Place' and the HBO series 'Sex and the City'. He is also an Emmy-winning writer-producer.
Trailer:
The trailer of the show is yet to be released.
News:
The announcement about the release date of 'Younger' season 6 was made with a video which also confirmed that the show will remain with TV Land.
If you liked this, you will love:
'Big Little Lies', 'Jane the Virgin', 'The Marvelous Mrs. Maisel'.